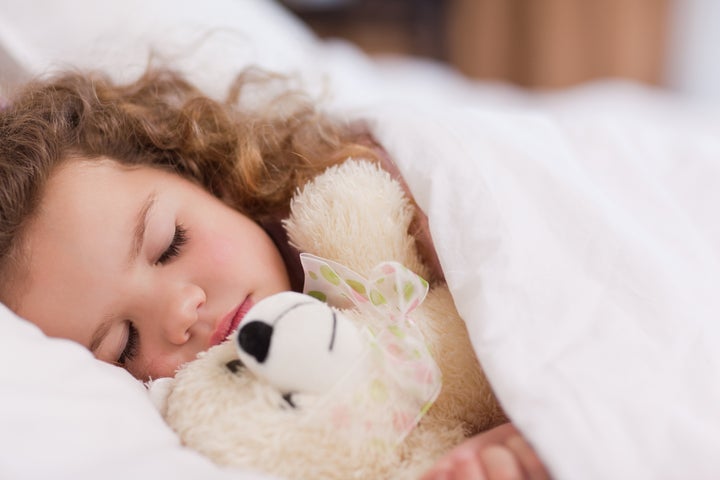 Rummaging through an old filing cabinet the other day, I came across a yellowed envelope holding a handful of tiny white nuggets. I realized they were teeth, my son's and daughter's, which the Tooth Fairy had, years ago, entrusted to me for safekeeping. (It will not surprise you that I was the TF's eager accomplice when my kids were small.)
My son and daughter are both grown up now, successful adults with jobs and lives of their own. I suspect the reason I have kept these holy relics all these years is that every night the Tooth Fairy paid my kids a visit wasn't only a magical experience. For them, it was also a practical learning experience.

From the moment one of their baby teeth fell out, my kids learned it was strictly business. Being old-fashioned (as pixies, fairies and trolls tend to be), the TF didn't do email; only hand-written letters were acceptable. While a great-aunt in Seattle might not inspire my kids to write a thank-you letter, the Tooth Fairy motivated them to painstakingly scrawl out notes in their own handwriting. These were certainly the first business letters either of them ever wrote. It usually began with a cordial greeting:
"Dear Tooth Fairy. Hope things are going well for you," but quickly reminded her that this was not just a social note: "As you may have guessed, I am writing you because I have just lost another tooth..."
As with any business letter, the terms of the contract had to be clearly spelled out. Dealing with the Tooth Fairy was a serious negotiation, and since she was not there, I had to serve as her agent and do the haggling for her. At first, the "ppt" (price-per-tooth) my kids received was only a quarter, but they soon decided that for each baby tooth they lost, the ppt should rise on an escalating scale. They even tried to convince me that the ppt should climb exponentially, doubling with each fairy visit, which meant they were learning calculus as well as merely arithmetic. (Alas, the negotiating skills they sharpened here would come back and bite me when they were teenagers.)
Once the deal memo was signed and sealed, little hands slipped it reverentially under the pillow for the wait to begin. (In the 21st Century, so obsessed with instant gratification, how nice that the TF forces her eager young clients to learn patience and hang on until morning.) As the TF's designated accomplice, when I tiptoed stealthily into the room to remove the tooth from under the pillow, I always paused for a look at the innocent face sleeping so blissfully, so expectantly: a look of pure, innocent, absolute trust.

At daybreak, a little hand reached under the pillow and found out that, lo and behold, the TF had made her magical visit. A note sprinkled with glitter (the TF's flowery handwriting always bore a startling resemblance to my wife's) announced, "Here is the money we agreed on, with love from the Tooth Fairy." Inside the envelope was a shiny quarter (more, as ppt inflation escalated) to be deposited with the TF's previous dental payments.
Looking back, my kids learned a lot from the Tooth Fairy transactions: How to write a letter, negotiate and close a deal, and accurately tally up profits. But it wasn't just about the money, of course. It was about the magic. More than accounting or entrepreneurship, the Tooth Fairy taught my kids that the world can be a surprisingly generous place. For a small child, nighttime can be full of demons. The Tooth Fairy taught my kids not to fear the darkness, but to know that good and shiny things can sometimes come fluttering out of the shadows and wind up under your pillow.

For those of us now of an age when we are losing our grownup teeth instead of our baby ones, I regret there is no Tooth Fairy. She could help us endure the indignities of aging at a time of life when magic is in short supply. Alas, there are no Tooth Fairy messages under the pillow for us. There is only Medicare, and their dental coverage is anything but magical.