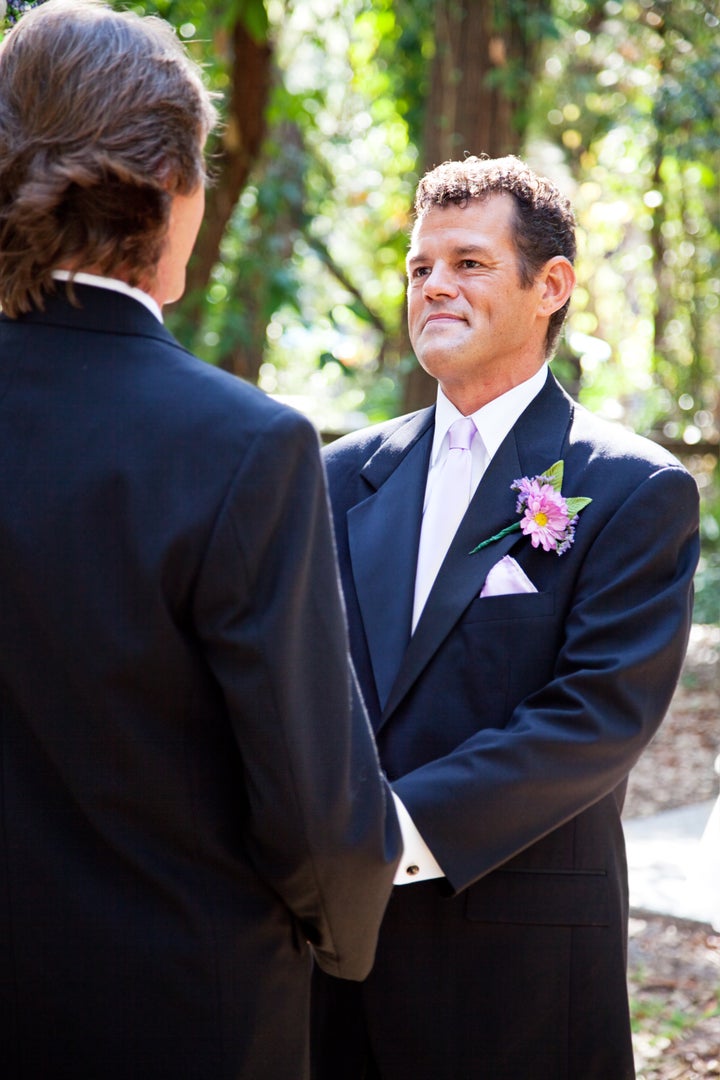 When I first started my company, which specializes in planning same-sex weddings, it was called It's About Time. Back then, it was about time. The company was founded in Massachusetts, the first state to legalize same-sex marriage and it was a very big deal. But we changed the name to 14 Stories in 2009 when the laws changed in a few other places. It wasn't about time anymore. Gay weddings were here, and here to stay. But nearly nine years later, the wedding industry is still playing catch-up.
If you google "gay wedding planning", you'll see a ton of wedding related directories and resources on the first page. You may even find my company. All of those wedding-related directories saw a need for resources that specifically cater to the needs of same-sex couples. That's why I started my gay wedding planning company as well. Keep in mind -- there is an LGBT culture (just as there's a Jewish culture, a Southern culture, etc.) -- and with that culture come unique trends, traditions and experiences.
For all of my peers who constantly refer to the bride, stop and think, "What if there are two brides?" or "What if there are no brides?" And if you answer your phone and are talking to a prospective client, think about how to word your questions so you are not asking about the name of the groom. Keep in mind that the couple may not have family support, may not have a wedding party, may not want the typical wedding traditions. Bottom line -- just don't assume!
Because I work closely with wedding industry vendors, in addition to couples, I am asked by vendors for advice on how to do the right thing. Many well-meaning vendors assume the industry is nicely integrated and that same-sex and opposite-sex couples experience the same trials and tribulations during their planning. They assume that same-sex and opposite-sex couples appear side-by-side on wedding blogs, in magazines and in online wedding directories. We don't. And it's not integrated. First of all, the laws in the U.S. don't back us up or protect us. See, we haven't successfully hit integration yet -- and that's one of the reasons for all of those gay wedding directories and resources.
But we're getting there. The real weddings of same-sex couples have been in Martha Stewart Weddings, Brides, Destination Weddings and some other magazines. That will help, though the content of the articles and the photos in the ads still remain firmly bride-focused. I'd like to put myself out of business -- but I need the help of those well-meaning vendors, publishers and editors. We all have to do the right thing and stop making assumptions about the gender of the couple. We all have to understand that same-sex couples may bring unique needs and learning about those needs is not just good for society but it's good for business.
It's been nearly nine years since the ruling to legalize same-sex marriage in Massachusetts, and when the voters have their say in a few weeks, we may see legal gay weddings in three more states: Maine, Maryland and Washington. The dominoes are starting to fall...let's get the wedding industry to catch up.