Many of us don't think twice about the color of, say, trees.
Take, for example, this nature comparison outlined in the video. The left image shows how people with red-green colorblindness might see a grass field, and the right picture shows what the patch really looked like: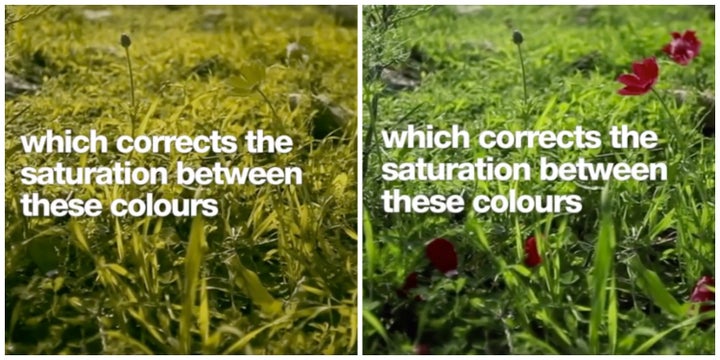 Luckily, eyewear brands like EnChroma and Oxy-Iso are making it a reality for people to see tones like green. Their spectacles adjust the saturation of certain colors to fix red-green colorblindness.
Makes you think, doesn't it?