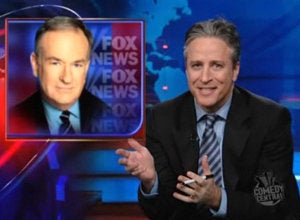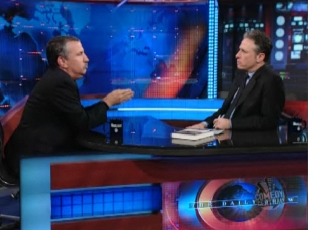 On December 31st, the last ecopaper-printed issue of my eco-magazine, elephant journal, sold off the last newstands in Whole Foods and Pharmacies, etc., around the US of A. A few weeks later, Plenty, the leading 'green' magazine, went kaput. And then there was one.
One print mag that can take it into the endzone: Ben Goldhirsch's GOOD. Of course, plenty of magazines are great. But few are (mission-) driven to spread the green, lifestyle, social activism gospel in a hip, fun, not-half-as-holy-as-thou manner. So while little elephantjournal.com marches on, GOOD is already in a position--with its videos, magazine, daily blog, deep pockets and connections to put together a real nightly talk show on a real, old-fashioned TV channel.
A mainstream talk show would reach millions of Americans each night--and in so doing, do for sustainability, organics, fair-trade, social activism, conscious consumerism, yoga and non-new-agey spirituality etc. what Jon Stewart has done for politics: make it accessible to those who thought they didn't give a damn.
GOOD magazine's latest video series is stylish, and full of vital info re: what's going on with our world. Too bad they're also just on YouTube, where the sum total of all GOOD's videos, ever, might equal half of the viewership of one night of Oprah, Jon Stewart, Jay Leno, Rick Mercer, Jimmy Kimmel, Conan, Moyers, Rose, Letterman or Ferguson. Why can't the charming, smart, ambitious zillionaire Mr. Do-Goodhirsch make a few calls to a few bigwigs who want to corner the emerging green/LOHAS market...and get a green/political/social activism talk show on Planet Green or some hungry cable channel? Or why can't Arianna Huffington, with her kajillions of views each day, feature a daily video talk show in a corner of her home page? Isn't video a major driver of internet traffic--and isn't daily, original video content the one thing Huffington Post isn't acing, thus far?
Won't someone create a fun, yet fundamentally serious show that can get the good word out re LOHAS [the female-driven demographic described as Lifestyles of Health and Sustainability]? Do Stewart and Oprah have to do all the heavy lifting around here? God knows we need it, and we're running out of time.
Below is the latest vid from GOOD--stylish, cool, full of good info, but slightly boring if you have a severe case of ADHD (as does most of the iPhone/Blackberry/IM'ed US). Raking in say 20- to 40,000 views (the average GOOD video), GOOD's vids won't change our cultural dialogue compared with great guests and music on a fun talk show, five nights a week. Yeah, we here at elephantjournal.com are trying, and having fun doing so, but we don't even have a publicist or agent, let alone the ability to snap our fingers and make a big-platform talk show rise out of our 5280-elevation thin air.
Popular in the Community