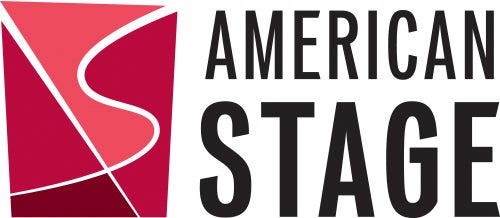 American Stage Bravely Carries On In The Wake Of Hurricane Irma
How about this? Take a regional theater and put them through the usual gauntlet that artistic institutions must suffer through. Hunting for resources, funding, qualified employees and an audience. Fast forward forty years and hit them with a heavy hurricane that decimated large sections of their home state (Florida). In short, these things would be more than enough to run most companies deep into the ground. For St. Petersburg-based American Stage, challenge has served to buoy and spur on their output. While neighboring company, FreeFall, is still recovering from structural damage from Irma, American Stage was spared any major damage from the storm.
Celebrating four decades in operation, American Stage is championing unity under the mantra "We The People," an ethos that speaks to the state of our country and our world. With claims that technology has distanced us from one another and that the remedy is in reconnecting with friends and neighbors, there is a distinctly heroic kind of electricity in all American Stage productions. It's all about repair through relationships.Their sights are both broad and tender, with programming of newer works like Marco Ramirez's The Royale and Jordan Harrison's Marjorie Prime, as well as classic works like Shakespeare's Much Ado About Nothing, they're bringing some furiously compassionate strokes to their audience.
"The word that immediately comes to mind is bold," says Producing Artistic Director Stephanie Gularte. "Whatever the style of the production, from broad comedy to kitchen-sink drama, from theatrical to naturalistic and from classic to new works, our productions are bold in their exploration of the human condition their innovative design elements and their high stakes performances."

Gularte took the reins at American Stage in 2015 after a nine-year stint as the founding Artistic Director of Capital Stage in Sacramento, California. Her mission was to bring a heap of energy and a forward-looking perspective to the organization's programming. A facile businesswoman, she has high hopes for what a regional house like American Stage can accomplish.
"Today's professional theatre needs to be progressive in its artistic and business strategies and reactive to a quickly changing cultural landscape," she declares. "My goal is to keep American Stage dynamic and relevant and to lead the way for an even more culturally vibrant Tampa Bay."
Operations Manager and Associate Artist Jim Sorensen explains that the goal is all about connection.
"It's a platitude to say that at a time when we're more and more engaged with the world through social media, we're also feeling more and more distant," he says. "I believe that the theatre provides a vital gathering place to help strengthen a community and make it unique. At its best, theater allows us to leave ourselves and truly join the community, allowing the whole to be far greater than the sum of its parts."
In keeping with that transformative and inclusive ideology, the company's upcoming production of Much Ado About Nothing marks their long awaited return to Shakespeare, as well as Gularte's first appearance as an actor, playing the feminist firebrand, Beatrice. The production, directed by Artist-in-Residence Benjamin T. Ismail, begins performances on November 8th and promises to brightly bear the torch of inclusivity that has been at the core of American Stage's anniversary theme.
"The thing that really stood out most of all were gender issues and the disparity between expectations of masculinity and femininity," says Ismail. "The play is very romantic and sexy and fun. But there's also some real substance to dig into surrounding the expression and repression of sexuality."
For more information about American Stage and their upcoming productions, click here.
Check out an episode of American Stage's Dinner Conversations, which features Artistic Director Gularte, along with St. Petersburg locals engaged in conversation about theater.
Calling all HuffPost superfans!
Sign up for membership to become a founding member and help shape HuffPost's next chapter
This post was published on the now-closed HuffPost Contributor platform. Contributors control their own work and posted freely to our site. If you need to flag this entry as abusive,
send us an email
.