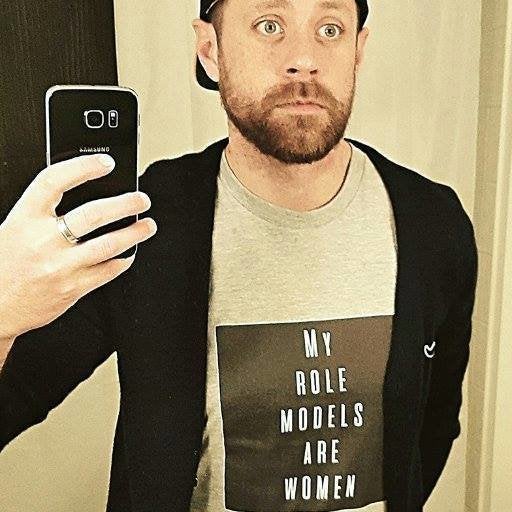 Recently, a comic went viral entitled "You Should've Asked," that sought to explain in simple terms (and pictures) the systemic inequality in the distribution of household labor between men and women. Reading the comic seemed to serve as an a-ha moment for many women that put words to their experience.
It's the same topic being addressed by one dad who's trying to send the message to other men that doing your share of the work isn't "helping out."
Dad and HuffPost blogger Mike Reynolds, also known as Everyday Girl Dad, posted on Facebook about a moment of realization he had while making lunches for his kids, when he thought of himself as giving his wife a "break."
"Truth be told, I probably make lunches the most often in our house because my brain wakes me up early," he wrote. "But the simple fact that I thought of making lunches as 'helping' reminded me of how unfairly labour can be distributed in the household. Imagine the privilege, or lack of understanding, to be able to refer to doing work around the house as 'helping.'"
He went on to remind himself, and other fathers who might be reading, that doing domestic chores and childcare tasks are just part of your job as a parent and adult member of the household.
"Making lunches, washing dishes, sweeping up dirt, folding laundry, picking up LEGO, signing tests, writing book order cheques, remembering it's hot lunch day, getting money for popcorn day, feeding the cat, cleaning the kitty litter isn't 'helping out,' it's 'equitably splitting labour,'" he writes.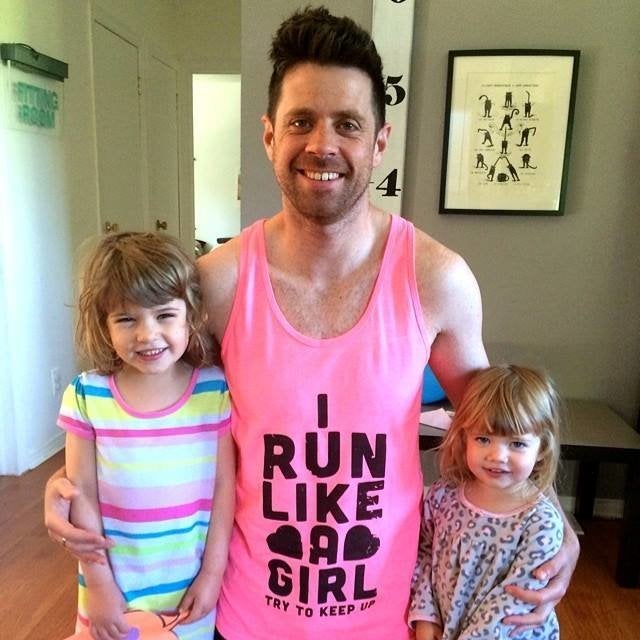 Reynolds is the father to two daughters, 5-year-old Charlotte and 7-year-old Leah. Reynolds told HuffPost he tries to talk about the division of labor as often as he can because he wants his daughters to grow up knowing there are no prescribed roles for them just based on their gender.
"I'm not an expert, I am just a guy who makes mistakes, but wants to use those mistakes to get better at being a partner and a parent," Reynolds told HuffPost. "I think messages like this coming from an average guy like me makes it easier to understand how this same thing can be happening in other families."
Reynolds has also created a line of T-shirts and sweatshirts featuring phrases that fight stereotypes about masculinity and fatherhood. The slogans on the shirts include, "Dads for daughters dating...and other choices they make for themselves" and "Not my body, not my choice."
Reynolds suggests in his Facebook posts that men should be careful not to pat themselves on the back for "helping," that they check their own privilege regularly, and that they talk about these issues with their partners.
More than anything, he tells HuffPost he suggests listening to women.
"There is so much information out there about emotional labor, gender roles in the family, and the ways we can change this that it is really easy to figure out that this is a very real thing. I really think there is no better way to learn about this, though, than by listening to women talk about how these things show up in their lives."