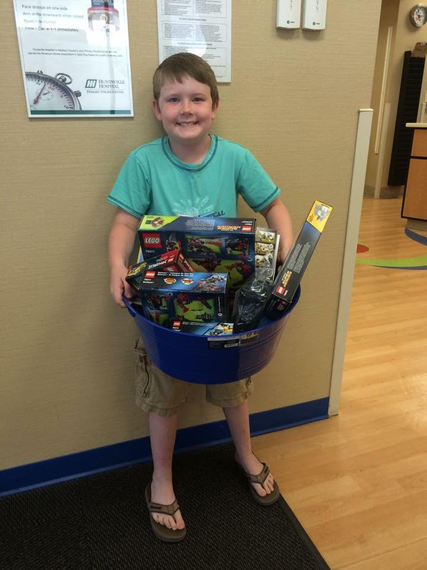 Camden Murch is building a lifetime of kindness act by act, and lego by lego. A generous 9 year old from Madison, Alabama is always finding ways to do something nice for others. He's been doing kind and generous things for most of his nine years.
Camden is the son of Colleen and Mike Murch, and they've instilled in him from a young age, that doing the right things for others is the right thing to do. He's alway quick to open a door for others, and always thinking of ways to spread kindness.
At the young age of five, Camden had already felt a compelling need to give back. He had a friend while still in preschool who was fighting a battle against cancer. Wanting to do something for her, and looking for ideas on what he could give, Camden turned to his mother Colleen.
Colleen said "He is a very soft-hearted and compassionate little person and always has been. He came to us and said he wanted to something for others with cancer. We decided to bring LEGO's for the kids at the St. Jude affiliate at Huntsville Hospital."
The act was something very special for the whole family. So nearly four years later, when Camden had asked to have a lego themed party for his 9th birthday, this time he knew exactly what he wanted to do. He asked Colleen and Mike if they could donate even more legos to the kids this time. He decided to give all of the lego gifts he received to the kids at the hospital.
Camden said, "The kids that came to the party all had a generous spirit. They shopped and bought boxes of LEGO's knowing that they would be given to the children at St, Jude. Some gave more than one Lego set! I already have a lot of LEGO's so I knew I wanted to give my gifts to the kids at St Jude to brighten their day."
Camden has had extreme compassion for kids who've spent time in the hospital. He has seen it first hand, with a recent head injury from a sports accident last year, how tough it can be to spend time in hospitals.
Colleen said, "It has furthered his sensitivity to what other children deal with. On many trips to Vanderbilt University for treatment, he has been blessed with LEGOS or other small gifts to make the otherwise 'not so fun' experience more fun for him."
Luckily with help from great doctors, Camden is on the mend. He knows this isn't the case for every kid who suffers in hospitals, but he wants to be sure that they have as much joy as they can in an otherwise stressful situation.
He said, "Seeing kids with joy after getting the LEGOS especially when they are sick and are sad that they have to be in the hospital or get stuck with needles. It's just kinda cool to know you made a kid happy."
Camden and his family continue to give, reaching out to support others in the community who could use extra love. Whether raising money to help those in need by selling homemade cookies, or helping less fortunate kids by giving up toys they no longer need, the Murch Family is always looking for ways to give back.
Camden is continuing his plans to give back and hoping to have a lemonade stand next spring and giving the proceeds to others in need. Legos, though, will always be symbolic for him, as something that helps kids who need it. And he's going to keep building on that.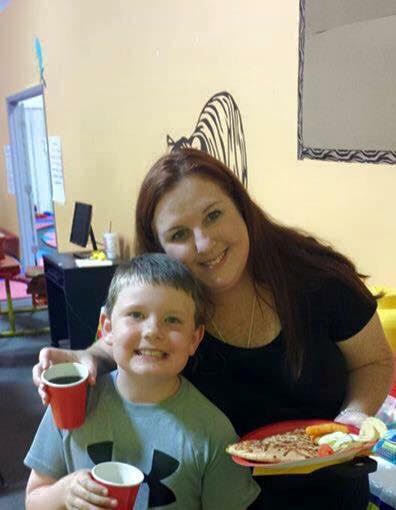 Camden and Colleen Murch at his 9th Birthday Party
REAL LIFE. REAL NEWS. REAL VOICES.
Help us tell more of the stories that matter from voices that too often remain unheard.