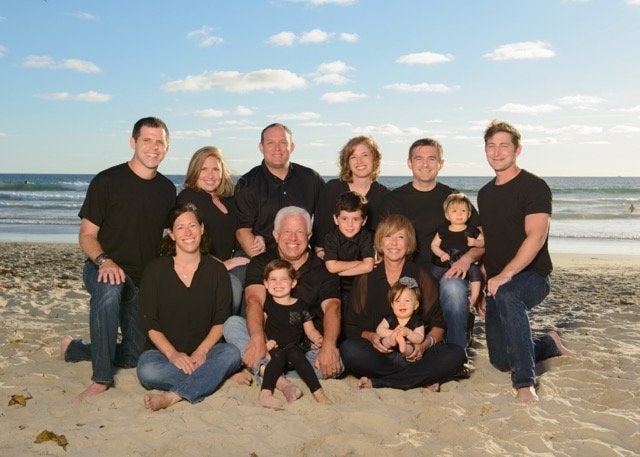 As part of our Blended Family Friday series, each week we spotlight stepfamilies to learn how they've worked to bring their kids together. Our hope is that by telling their stories, we'll bring you closer to blended family bliss in your own life! Want to share your story? Email us at divorce@huffingtonpost.com.
On her site The Evil Stepmother Speaks, Barbara Goldberg gives stepparents the kind of practical, actionable advice she wishes someone had offered her when she became a stepmom over two decades ago.
In this week's Blended Family Friday installment, Barbara -- who also blogs for HuffPost -- shares what she and her husband Bruce have learned from raising their family.
Hi Barbara! Please introduce us to your family.
My husband Bruce and I have four children, all in their 20s or 30s. There's Adrienne, Nathan, Betsy and Ean. The older three -- Bruce's biological kids -- are married and there are now four grandchildren. Bruce and I have been married for 23 years.
In your personal experience, what are some of the biggest challenges of raising a blended family?
Blended family life is like "normal" family life on steroids. Usually, we have big families with many personalities. The greatest challenge is to get out of your own head. Your mind is filled with stories of evil on the part of the stepmother, stepchildren and ex-wives. But the truth is, none of those fables are true. All of us, including the dads, want the same thing: We want our children to feel safe and to grow up to be self-sufficient, compassionate people. The greatest challenge? To keep reminding yourself who you, your children and your childrens' parents truly are.
What's the best thing about being part of a blended family?
More people means more fun. More people also means more people to love and love you back. Blended family life makes you a better person because you have to be mindful.
What makes you proudest of your family?
I am so proud of all of our children. They are amazing. They have tolerated our parenting as we tried to figure everything out. They have always shown us tremendous respect. All of them are professional, loving people who anyone would be proud to know. The world is a better place with them in it.
What advice do you have for other blended families who feel like a peaceful family dynamic is out of reach?
If you don't participate in the drama, peace will be easier to reach. Have patience. Like -- or love -- does not happen in any specific timeframe. Remember that you are working with children. Every person has a developmental journey that is uniquely theirs. Respect that journey. It's OK if you don't participate in absolutely everything. It is also OK if you do not agree with the parenting style of others. There is no need to be perfect. Spend more time fulfilling your own aspirations and the rest will fall into place.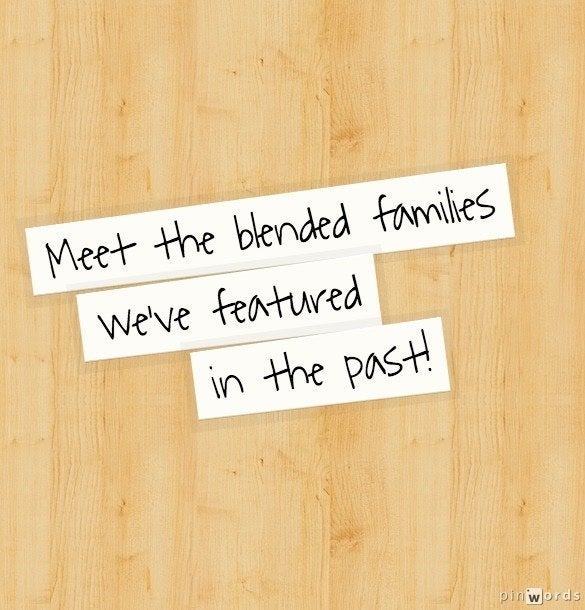 Blended Family Friday
Support HuffPost
A No-B.S. Guide To Life
Related
Popular in the Community