As part of our Blended Family Friday series, each week we spotlight stepfamilies to learn how they've worked to bring their kids together. Our hope is that by telling their stories, we'll bring you closer to blended family bliss in your own life! Want to share your story? Email us at divorce@huffingtonpost.com.
As a child of divorce, Jamie Scrimgeour remembers all too well how difficult it was when her parents started dating other people. So when she began to date a man with children from a previous marriage, she tread lightly when she met the kids.
"All the little things that my dad's girlfriend did that bothered me were at the forefront of my mind when I met Darren's family," Jamie told HuffPost recently. "Things like sitting in my spot at the kitchen table or just being too affectionate with my dad when I was around. It was all harmless from her perspective, but I remember how angry it made me feel. I just wasn't ready."
Keeping those memories in mind has helped Jamie gain her stepkids' trust. Below, the certifed stepfamily coach, who blogs at Poptart Diaries, shares more of her blended family's story.
Hi Jamie! Please introduce us to your family.
There are six of us. My husband Darren has a daughter and two sons, ages 13, 11 and 8, and together we have a daughter, Reese, who is a year and a half old.
Darren and I have known each other our whole lives. In March 2013, our paths crossed at the right time and we have been together ever since. We dated only 15 months before tying the knot in June 2014.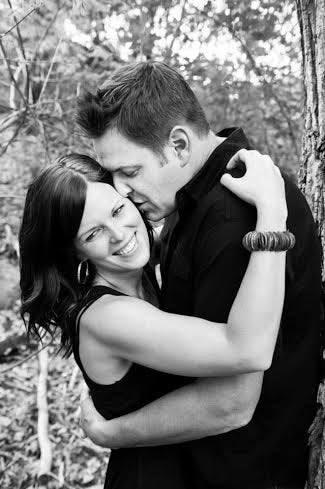 You mentioned that you're a child of divorce yourself. How does that inform your approach to step-parenting?
Growing up I was so angry about the divorce. Even though I tried, I wasn't welcoming to anyone my dad tried to bring into our lives. Now, years later, I can see that was more about me and my anger toward the situation than it was about them.
It's definitely influenced me as a stepmom. Before I committed to meeting Darren's kids, I had to be sure I was in love with him. The way I looked at it, the kids didn't need more turmoil in their lives and having another woman come in, and then possibly out, wasn't something I was willing to put them through.
I made a huge effort to always put myself in their shoes, respecting their routines, traditions and the change they'd gone through. I didn't want them to think another woman was coming into their lives with guns blazing! I wanted them to look at me more as someone they could have fun and make memories with.
I worked on developing a strong relationship with them before trying to be any kind of "parental" figure. I always try to remember that they did not sign up for any of this, including another parent telling them what to do!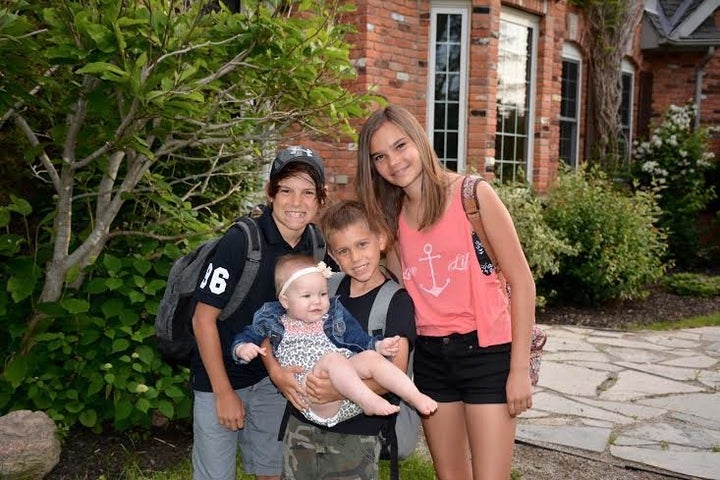 What were some of the biggest challenges you faced while adjusting to life as a stepmom?
I've often referred to the transition from being a bachelorette to stepmom as being similar to moving to another country where people speak a different language. I was used to a quiet and relatively neat and tidy way of living, and well, quiet and tidy isn't exactly how you'd describe a household with three young kids!
We've all had to accommodate each other from time to time. Darren and the kids have learned to appreciate my need for quiet and space and I have learned to appreciate the sound of children playing and embrace the mess and chaos that comes with this new life! It's taken time and a lot of open communication about our needs, but we're all finally on the same page… most of the time!
What's the best thing about being part of a blended family?
If you would have told me five years ago that I would be a stepmom to three children and married to a man with an ex-wife, I would have said you were absolutely insane. But our blended family has taught me more about love and happiness and what's truly important in life than I will ever be able to put into words.
What makes you proudest of your family?
Our ability to wake up and start every day fresh. Things haven't been terribly challenging for us, but they have't been extremely easy either. There have been periods of adjustment for everyone and times when the stress of being in a blended family didn't bring out our best characteristics. What I love is that we are so forgiving of each other and recognize that we're all just human beings doing the best we can.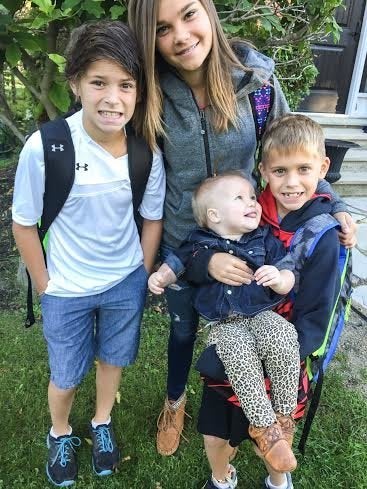 What advice do you have for other blended families who are struggling to make it work?
No one family situation is the same but if I had to name one thing that can be a complete game changer, I would say it's empathy. The ability to put yourself in someone else's shoes and look at things from their perspective can change everything and I know this from experience. It can change your reactions to things and your beliefs about an entire situation. Empathy goes a long way!