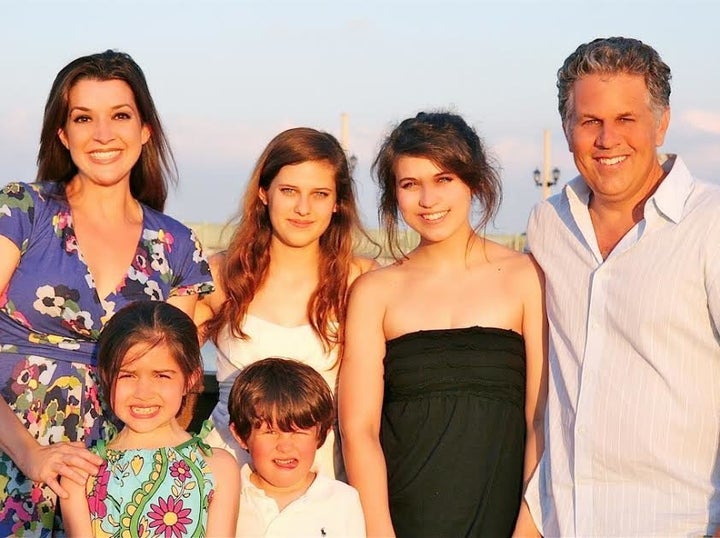 As part of our Blended Family Friday series, each week we spotlight stepfamilies to learn how they've worked to bring their kids together. Our hope is that by telling their stories, we'll bring you closer to blended family bliss in your own life! Want to share your story? Email us at divorce@huffingtonpost.com.
Lindsay Ferrier grew up with stepparents so she had plenty of experience to draw on when she became a stepmom to her husband's two girls 15 years ago.
Still, raising her blended family came with its own unique set of challenges. Below, the Nashville-based mom -- who blogs at Suburban Turmoil -- shares more of her family's story.
Hi Lindsay. Please introduce us to your family.
I have a husband, Dennis, two stepdaughters, Natasha and Katrina, ages 25 and 23, and two children, Gigi and Jack, ages 11 and 8. Dennis and I have been together for 15 years.
When you first met your spouse, what approach did you take with the kids? What kind of role did you envision for yourself as a stepmom?
I grew up with stepparents, so I tried as a new stepmother to always remember how I had felt when I was in in my stepdaughters' shoes and act accordingly. I quickly learned that there were times when my stepdaughters really needed me to step up and take a parenting role and there were also times when I needed to back off and support my husband behind the scenes -- either for their sake or for my sanity!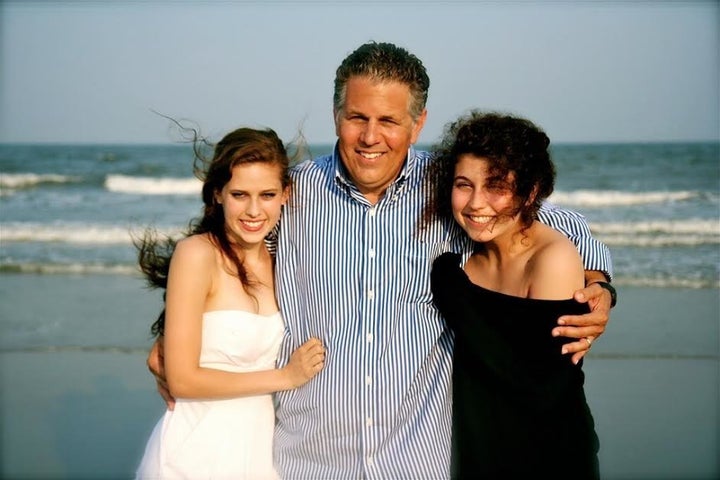 What were some of the biggest challenges of blended family life when the older kids were growing up?
My husband's custody arrangement changed quite a bit over the years. That meant that there was a lot of trial and error. It was tough to find a balance between being respectful of the fact that I wasn't their mom and yet maintaining my own sense of order and values in our home.
Raising a blended family can wreak major havoc on a marriage, particularly when the kids hit puberty, so it's important for a couple in a blended family to commit to protecting their marriage at all costs. My husband and I have worked hard over the years to stay very close and connected to each other. Even when money has been tight, we've scheduled date nights and overnight trips and vacations with just the two of us, and we spend nearly every night doing something fun together after the kids have gone to bed. This closeness has gotten us through some really tough times when we otherwise might have fallen apart.
What's the best thing about being part of a blended family?
There's something special about a family that has chosen to be part of each other's lives. There's a special place in my heart for my stepdad for choosing to be a huge part of my life and upbringing and I hope my stepdaughters feel the same way about me. They chose to let me into their hearts when I married their father and that meant just as much to me as marrying the man I loved.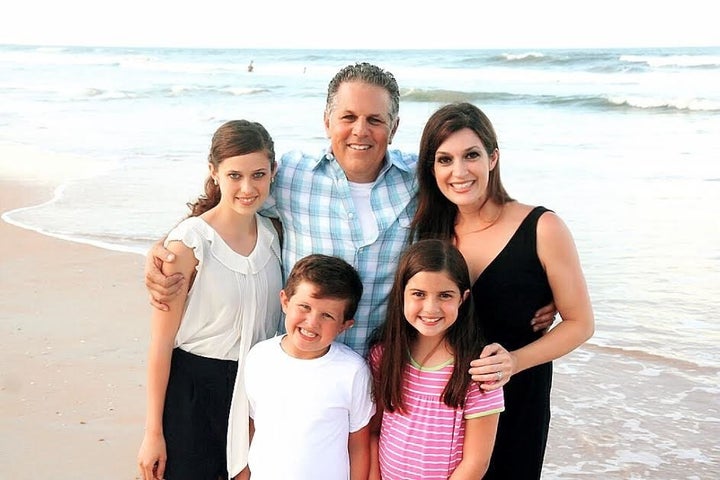 What makes you proudest of your family?
We had a lot to deal with as a blended family. In retrospect, our circumstances were a recipe for disaster! It wasn't always pretty, but we made it through the tough years and I believe we're stronger today and appreciate each other more as a result. My stepdaughters are now confident, successful young women who are deeply committed to family. I couldn't be prouder of them. My younger children have two parents who love them and each other and two older sisters who would do anything for them. I couldn't ask for more.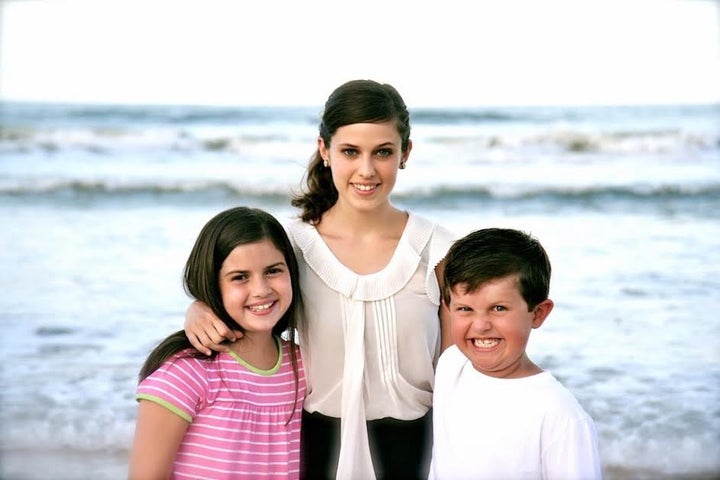 What advice do you have for other blended families who feel like a peaceful family dynamic is out of reach?
Go to a therapist. My husband and I made the mistake of waiting eight years before going to family counseling for the first time. When we arrived at the appointment, I was sure that our counselor would tell us our situation was a lost cause. Instead, the first thing he said after hearing our story was, 'You're doing great! Seventy percent of blended families fail! You've almost made it through! You're doing great!' He reassured us that our problems were very common among blended families and his words completely changed my outlook and gave me hope. Today, I would advise every blended family to start counseling immediately. Even if you only go for check-ups every six months or year, find a good counselor right off the bat. I promise it's worth it.