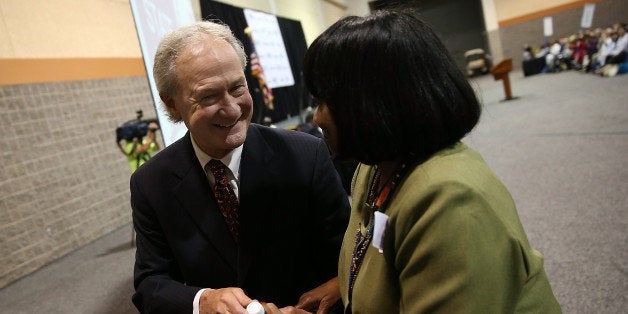 At this point in the 2016 election cycle, it's starting to look like we're going to have enough participants to have ourselves a real hootenanny. As has been discussed at length, the GOP field is swelling to a size too big for the camera frame to even accommodate, forcing some would-be politicians into a situation where they're scrambling to score high enough in the polls to qualify for those campaign-boosting debates. And there's even more than one Democrat running now -- meaning the scores of pundits who'd autodrafted their "Hillary will regret not having a competitive primary" columns will have to find some other cliche to expand into 1,000 words.
It's hard not to feel as if the last stragglers are joining the party. In the past few days, we've welcomed South Carolina Sen. Lindsey Graham, former Maryland Gov. Martin O'Malley, former New York Gov. George Pataki and 2012 returnee Rick Santorum into the race. Between the four of them, their chances at the outset loom somewhere in the dusty plain between "null" and "void." And yet! We might not be done welcoming new contenders into this race. Who are they, and when will they be making their announcements? Let's find out!
2. Lincoln Chafee: Answering a call that no one heard but him, Lincoln Chaffee -- a Republican-turned-independent-turned-Democrat and former mayor-turned-Rhode Island senator-turned Rhode Island governor -- announced back in April that he was sniffing around the possibility of making a White House run. In his announcement video, Chafee stressed "level-headedness and careful foresight," but Yahoo News' Matt Bai offered some suspicions that something a bit more spicy was afoot: "Chafee's main motive seems to be that he just can't stomach the idea of Clinton, his former colleague in the Senate, as an interventionist president in an unstable world. He sees very little difference, substantively, between her and her predecessor as secretary of state, Condoleezza Rice."
When will Chafee announce? Tomorrow! June 3. Katy bar the door, etc.
3. Chris Christie: Once considered one of the bright and boisterous lights of the GOP's future, Christie has spent the bulk of his post-election time working behind the scenes for the Republican Governors Association and weathering the leaden weight of scandal and unmet expectations. Consequently, he's probably done more and better work burnishing the shine of some of his key rivals than he's done for himself. By the time he hit CPAC, he was in full "declining prizefighter" mode, and as recently as a fortnight ago he was getting eviscerated by his state's largest newspaper. In the past few days, Christie's been working hard to reconnect with the issues that matter to the GOP's national base, but a recent return to his famously unpresidential comportment reeks of "trying too hard."
When will Christie announce? "Next month" is the latest.
4. Bobby Jindal: As bad as Christie's had it lately, if there's one guy who might yet be envious of his standing, it's his Louisiana counterpart. Heck, Christie's polling numbers alone are four times what Jindal has been able to manage. And Jindal's facing nothing but sad emo poetry at home -- as the Baton Rouge Advocate's Gregory Roberts recently reported, "What's likely a bigger issue for Jindal is the state of his state, with Louisiana's budget problems and Jindal's unpopularity ... causing difficulties for him on the national stage." The Cook Political Report's Charlie Cook concurs, saying, "It sure wouldn't look good to jump into a race when your job-approval rating back home is 27 or 28 percent." Chasing that elusive 29th percent, Jindal's latest schtick has been trolling Rand Paul on a regular basis.
When will Jindal announce? Sometime in June, after Louisiana's legislative session ends.
5. John Kasich: The Ohio governor has been making a name for himself as someone who, if nothing else, likes to talk about the possibility that he might run for president. The move seemed more certain than ever back in April, after he launched a 527 group with the influential former New Hampshire Sen. John E. Sununu at the helm. In the early part of his explorations, Kasich presented a fairly compelling figure -- a heart-on-the-sleeve type and a deeply religious Catholic with a serious yen for populist talk. Since then, that niche has come to be occupied by Mike Huckabee and Rick Santorum. Now, what's most unique about Kasich is the thing the GOP base is likely to find unsatisfactory -- his willingness to protect the most vulnerable Ohioans by expanding Medicaid.
When will Kasich announce? "Sometime after June 30, according to knowledgeable Republicans."
6. Rick Perry: The former Texas governor says that it was poor health that kept him from successfully winning the nomination back in 2012, telling NPR that a surgery on his back kept him from being at the top of his game, "You know all the health stories," he said, "it was what it was." Also not helping: "The other [issue] was in preparation and just spending the time on all the issues that are important." O-kay! This time out, Perry says that he's "smarter, healthier and more experienced." The new challenge, as The Texas Tribune's Patrick Svitek reports, is raising money in an already crowded field -- including at least one other Texan, Sen. Ted Cruz, shaking out ducats on the same home turf.
When will Perry announce? Last we heard, this week: June 4.
8. Jim Webb: Man, remember Jim Webb? The former Virginia senator told the world that he aimed to seek the presidency all the way back in November. He's been in the race long enough to get into a silly contretemps with the Clinton campaign over his novels. But since then, he's been off the radar. Back in March of this year, the media briefly remembered that he was supposed to be running for president. At the time, Webb was said to be making a "careful approach" to the race. As part of that careful approach, his campaign hired Rania Batrice to be a senior political adviser and all-around Iowa campaign coordinator. Sometime between then and now, things got a little not-so-careful -- it was reported last week that Batrice was parting ways with the Webb campaign. Where that leaves Webb ... well, it leaves him at 1.3 percent in the polls, sadly.
When will Webb announce? If you find out, please email me?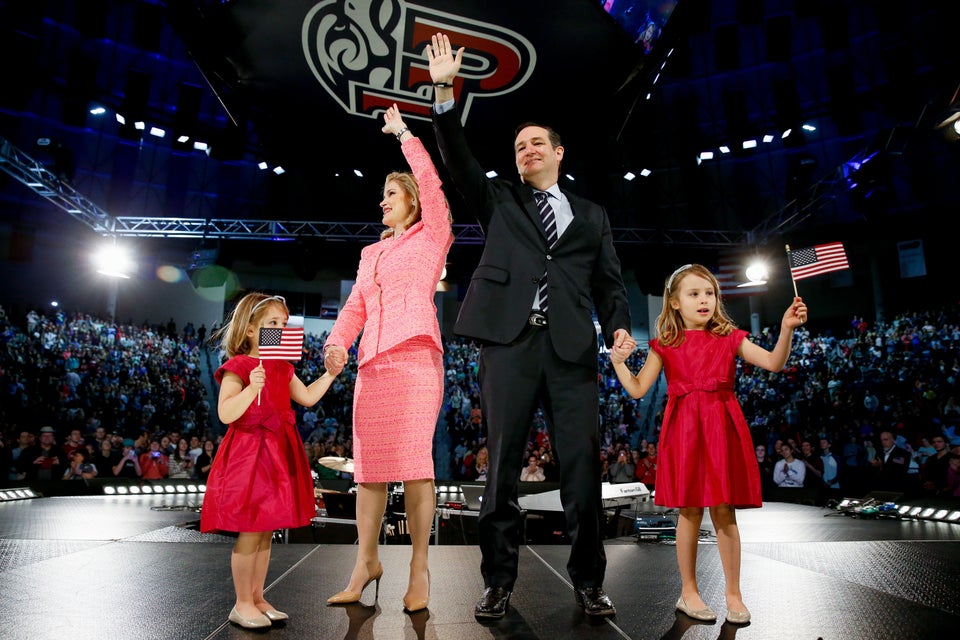 Declared 2016 Presidential Candidates