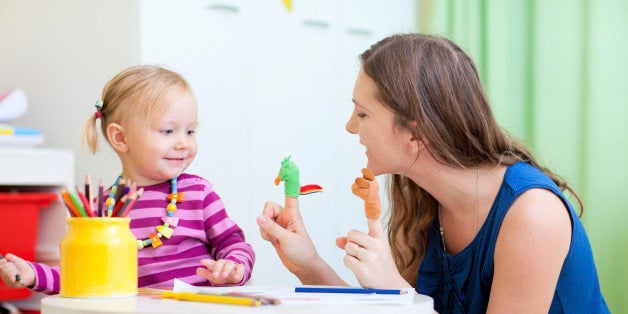 Finding a caregiver for your family can be stressful. Dinah Hutson, owner of Hutson Nannies, offers these tips on how to avoid a nanny nightmare.
1. Consider finding a candidate through a nanny agency that has a solid reputation. Not only do most reputable agencies do all the leg work of vetting candidates for you and doing background checks, but they can also help you create a contract to govern the relationship and terms between you and your nanny, which can be a critical document.
2. Interview candidates thoroughly. Ask them specific questions that relate to your family. Find out what their past job duties were and if they are willing to do the tasks you are looking for help with. Talk about your parenting and discipline styles, and find out if the prospective nanny will agree to follow your lead.
3. Consider the candidate's relevant childcare experience. Has this person actually been paid to care for a child before? A prospective nanny should have at least one year of cumulative prior experience as a paid childcare provider. Experience could be as a teacher, daycare provider, camp counselor or babysitter/nanny.
4. Get at least three childcare related references. These references should not be from family or friends — only from people who were your candidate's supervisor, parents of children he/she previously cared for, or co-workers in a daycare center or similar position. If the candidate has no recent references, that's a huge red flag. When checking references, be smart. Think like a detective, and do not give the reference any information up front. Ask the reference to give you the dates, duties, schedule, ages of the kids, etc. You want to make sure his/her story matches the prospective nanny's.
5. Consider the candidate's education and make sure it fits with your family's needs. Many agencies require a high school diploma/GED, but a college degree or applicable professional certification is a plus. If it's important that your nanny take on a teacher-like role, then the educational level of the person may be of consideration.
6. How would the candidate respond in an emergency? Find out if he/she is certified in pediatric CPR and First Aid. Make becoming certified in pediatric CPR/First Aid a prerequisite to employment.
7. Do a background check. A reputable agency will run a background check for you. If you are not using an agency, then it is advisable to run your own. The minimum most agencies do is a county and federal criminal check and a sex offender database check, so you ought to consider at least that. In addition, if the nanny is going to drive your child anywhere, you should also run a DMV check. And, if the nanny will handle your money/credit card, a credit check is a good idea. A drug test is also recommended.
8. Check the candidate's legal status. A person can be a legal resident or in the United States with a visa, but that does not mean he or she is legal to work in the U.S. Ask the prospective nanny to prove their status by filling out an I-9, before offering a position.
9. Trust your instinct. If you don't have a good feeling about someone — regardless of how they appear on paper or what former employers have said — don't hire him/her. Likewise, if the candidate is inconsistent in communication, eg, not responding to texts or phone calls in a timely manner, consider that a red flag.
10. Arrange a trial day. If you're not using a nanny agency, it may be a good idea to set up a playdate with the prospective nanny or have him/her shadow you for a day before you offer a position. It's a good idea to see this person interact with your children to see if he or she is a good fit with your family.