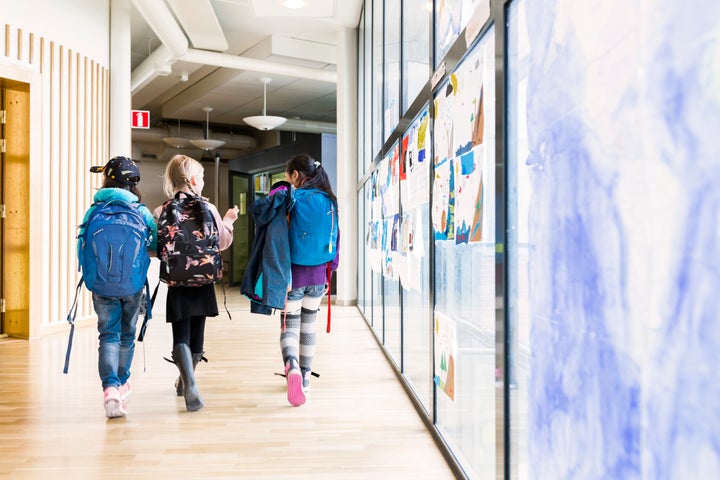 It can be hard to know what to do if your child is struggling in school. Even figuring out when to start a conversation about your concerns can be a struggle.
HuffPost asked teachers about how parents can address their kids' issues ― whether they're related to academics, social skills or something else ― and still stay empathetic.
Open lines of communication
It's important for parents to maintain relationships with their children's educators so both parties can pinpoint why the student might be having a difficult time, teachers said.
"A lot of times parents might not know what's happening at school and teachers might not know what's happening at home because a lot of times kids aren't going to tell us what's happening," said Emily Garcia, a former teacher who now creates educational resources for primary school teachers on her site Education to the Core. "It's always helpful for teachers to know this information. Most teachers are happy to know and empathize with that student."
José Vilson, a math teacher in New York who blogs about his experience as an educator, recommended that parents reach out to a teacher directly and keep up with their kids' grades online if that's an option. Don't worry about "bothering" educators.
"Having 140 students, it's really hard for me to always remember to follow up about that one child," he said. "If a parent wants to contact me first before I get to them, that's great."
Think about what's happening at home
Garcia suggested staying aware of how much screen time your kids are getting.
"Technology is amazing. It's done so many wonderful things and our kids can now get information more than ever before," she said. "But I personally have noticed that the kids that have limited screen time are more creative, they're better problem-solvers, and they have the stamina to pay attention."
As of October 2016, the American Academy of Pediatrics suggests children between the ages of 2 and 5 be limited to one hour of high-quality programs a day, and kids who are 6 and older should have "consistent limits on the time spent using media." The organization also stresses that media should not take the place of "adequate sleep" and "physical activity."
An "environment that is very structured and routine" can help kids learn more efficiently, Garcia said.
Keep your expectations realistic
"Our current schools aren't necessarily adaptable for each child," Vilson said. "The personalization is hard with our current school structure."
Vilson encouraged parents to try to envision their child's day at school and their possible struggles. He also suggested an inspiring way to frame a conversation about a child's experience in the classroom.
"It's really just saying, 'Hey, just because you didn't get this thing right doesn't make you a bad person. It just means we got to work together to get it right so you get it conceptually,'" he said.
Garcia had a similar take. Kids develop at different rates, she said, and it's crucial to embrace their diverse talents and learning abilities.
"Always consider each individual child as separate and unique and different," she said. "Every child is going to blossom at different times, and that's OK."
Popular in the Community