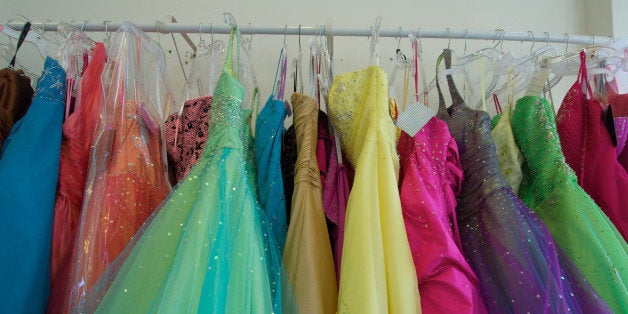 Prom season is here and along with the dresses, shopping, corsages, and Instagramming also comes the not-so-pretty side of prom -- crash diets, higher risks for eating disorders, and fat-shaming.
Recently I discussed fat-shaming during my appearance on a local NYC morning television show. In May, moms may find they are particularly tuned in to their daughter's weight issues.
In any case, remember to NEVER ever tell your daughter she is fat. Never.
In my practice, I routinely counsel mothers and daughters about body image. Here are six tips:
Never call your daughter fat. (Even if you don't use the "F" word, do not put your daughter on a diet two weeks before prom and tell her not to eat dessert ever. Be aware of persecuting her at every meal.)
Try to be involved in the dress shopping. Your daughter should feel good in the dress that she ultimately picks. Teach your daughter that fit is the most important fashion decision and that short and tight doesn't always look better.
IF you are concerned about your daughter's weight, change your entire family's eating style. Mom and dad can model healthy eating habits before prom. Give your fridge a makeover!
IF your daughter is not involved in an organized sport, get her moving! Your daughter does not need to be on a varsity high school sports team but she does need to exercise three times a week. If you daughter is reluctant to exercise alone, then mom and daughter can exercise together. Go on a walk, or a run, or take a class together. In the same way you model healthy eating habits as a Mom, model a healthy and active lifestyle.
Help your daughter discover her own unique style for prom - this can mean great accessories or trendy hair and makeup. Looking great at prom is not all about being skinny!
Accept the fact that your daughter may not have your body type. A size four mom may have a size eight daughter. Your daughter already knows if she is bigger than you are and she (and you) need to accept and celebrate her body. This may be the hardest advice to follow -- and it is the most important gesture a Mom can make as a parent of a daughter.
The most important advice: There will be many opportunities to dress up and hang out with boys and friends, so don't put too much pressure on the evening. You and your daughter need to embrace and enjoy the experience.