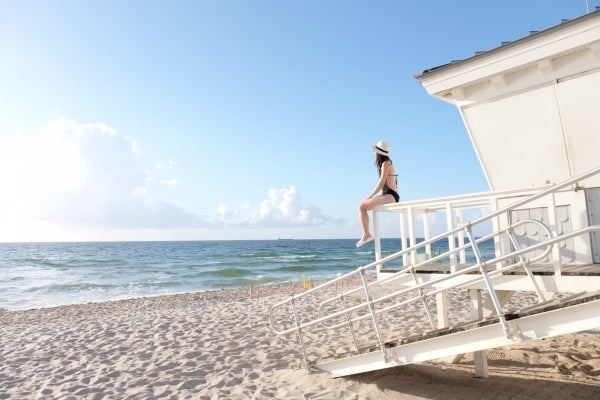 At Global Yodel we are obsessed with learning about place from a local perspective. We sent Yodeler Janelle Ho to Hilton Fort Lauderdale Beach Resort to experience all that Fort Lauderdale has to offer. Explore this beautiful beachside city through Janelle's beautiful photography and insightful travel tips.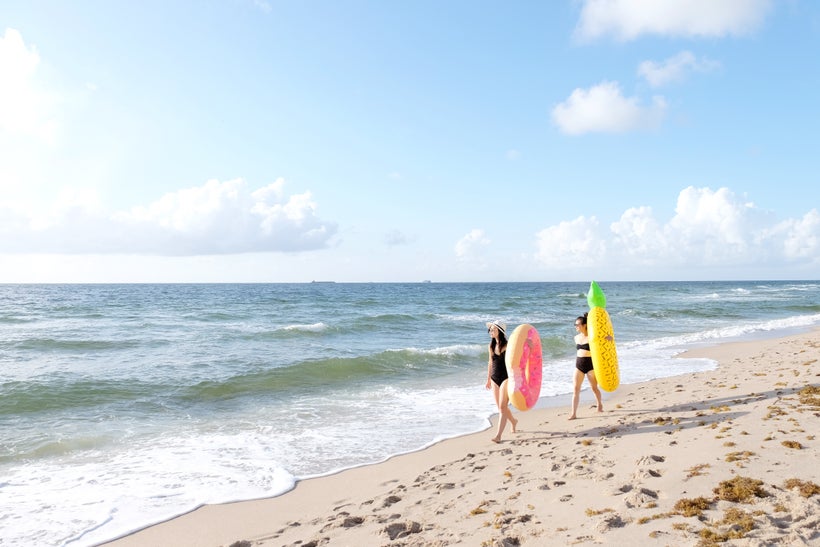 Occupation? Pediatric Registered Nurse and Graduate School Student
Preoccupation? I love plants, food, cute interiors and traveling.
Place you live? New York City
How long have you lived there? 8 years
Can you sum up Fort Lauderdale? Fort Lauderdale is a relaxing, happy and sunny place. I found it has a similar vibe to Hawaii, where I grew up. Like Hawaii, it's a great place to vacation to get away from the big city.  In addition to the beautiful beaches, palm trees, and sunny weather, the people are so friendly and welcoming. Additionally, there is so much to do whether you want to relax or stay active. You can lounge by the pool or on the beach and soak up the sun, go shopping, and enjoy water sports, biking and hiking all in the same place. There are also a variety of amazing restaurants and bars that line the streets and offer delicious food and drinks. Fort Lauderdale is a great place to go to get away from all the hustle and bustle and just enjoy life.
What is the best thing about Fort Lauderdale? I really enjoy Fort Lauderdale's vibe. It has a really cool, beachy vibe that is perfect for vacation, and everyone is so friendly and nice!
What does a perfect day entail in Fort Lauderdale? A perfect day would include a morning spent at the beach doing water activities such as swimming, jet skiing, parasailing, or kayaking, then an afternoon at the spa getting a massage or facial. I would then round off the day with dinner and drinks on the classic and bustling Los Olas Boulevard.
What are the people like in Fort Lauderdale? Everyone I met in Fort Lauderdale was very happy, friendly and hospitable. We received excellent service everywhere we went, from the hotel to the restaurants, to the trolley drivers. You can tell everyone is happy to live there and that they have a great quality of life.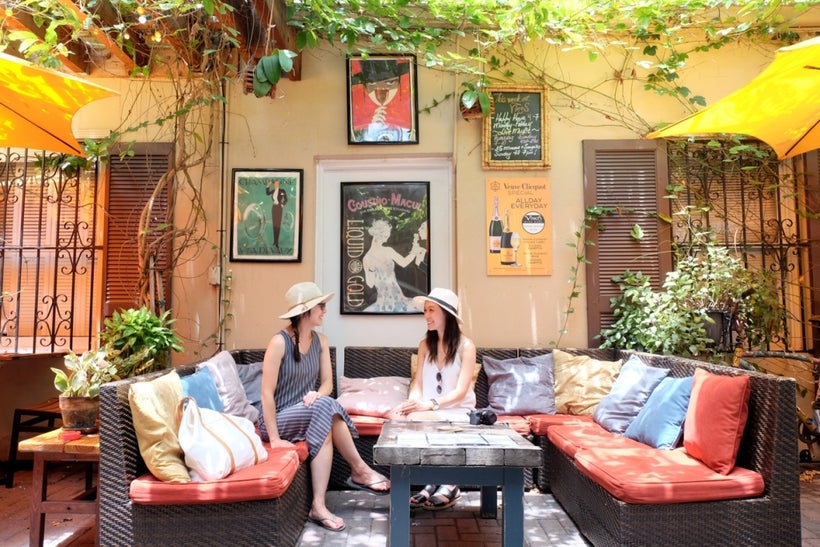 If Fort Lauderdale was a person who would it be? I would say Fort Lauderdale is like Emma Stone:  friendly, fun, laid back and lovable; classy yet accessible and down-to-earth.
What did you enjoy most about your weekend getaway in Fort Lauderdale? I loved exploring Fort Lauderdale and getting to know the city with my sister. We were happy that there were so many different activities that allowed us to both relax and stay active. The weather was perfect, the people were so friendly, and we had a great time.
If a friend was visiting Fort Lauderdale for 24 hours what would you suggest they do? I'd definitely recommend staying at Hilton Fort Lauderdale Beach Resort. Go to the incredible heated hotel pool in the morning for an early swim before it gets crowded. Then hit up the breakfast buffet at Ilios, the hotel restaurant, to fuel up for the day.
Next, pack a picnic and head to Hugh Taylor State Park (just a 15-minute walk from the hotel) for some outdoor activities. They offer canoeing, kayaking, paddle boarding, hiking and biking. It's a great place to explore and have a picnic lunch!
In the afternoon, head to the beach right in front of the hotel for some relaxation. The hotel provides beach towels, umbrellas and chez lounges for their guests to use. Grab a book, stretch out on the beach and work on that tan.
Afterward, head to Spa Q for a facial or massage. It is a beautiful spa with amazing service and amenities.
As evening dawns, freshen up and head to Los Olas Boulevard for dinner and drinks at Louie Bossi's. Finally, end the night at Vinos on Los Olas for a night cap in their beautiful outdoor seating area.
Check out Global Yodel for more great local guides and travel tips!
Calling all HuffPost superfans!
Sign up for membership to become a founding member and help shape HuffPost's next chapter
This post was published on the now-closed HuffPost Contributor platform. Contributors control their own work and posted freely to our site. If you need to flag this entry as abusive,
send us an email
.