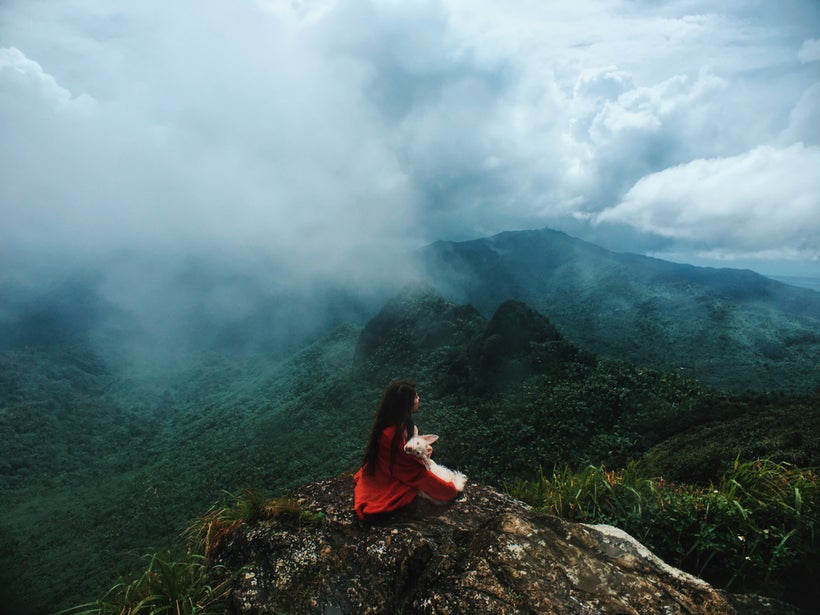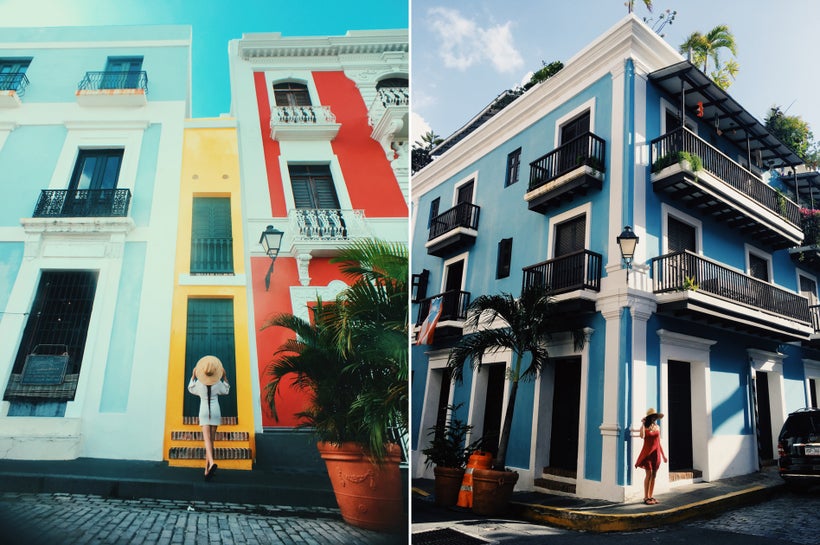 Name: Fernando Samalot & Bárbara Cruz
Occupation: Visual Artists/Content Creators
Place you live: The beautiful mountain town of Adjuntas, Puerto Rico
Can you sum up San Juan, Puerto Rico in a paragraph? Puerto Rico is a small Caribbean archipelago consisting of one main island and a few smaller islands. The main island is a little over 100 miles across but it makes up for its small size by having an immeasurably rich culture, history, cuisine and some of the most beautiful natural wonders found anywhere in the world. San Juan is Puerto Rico's capital, located on the north coast of the metropolitan area of the island and it receives hundreds of thousands of visitors every year. Although most tend to stay in San Juan, it's in venturing around the island where you can get a real scope of the beauty of Puerto Rico. Here's another moment when our relatively small size is beneficial; everything is close by!
What is the best thing about San Juan, Puerto Rico? San Juan tends to be the first city travelers will visit in Puerto Rico. Its accessibility from the main airport SJU makes it an ideal first stop to get better acquainted with the island. Old San Juan, in particular, is one of our most picturesque cities, known for its colorful colonial buildings and cobblestone streets. On sunny days, of which we have a lot, you can enjoy some of our beautiful beaches in Ocean Park, visit one of our many art museums in Santurce and taste the huge variety of rich cuisine we have to offer. Whatever vibe you're into, you can definitely find something to enjoy in the city.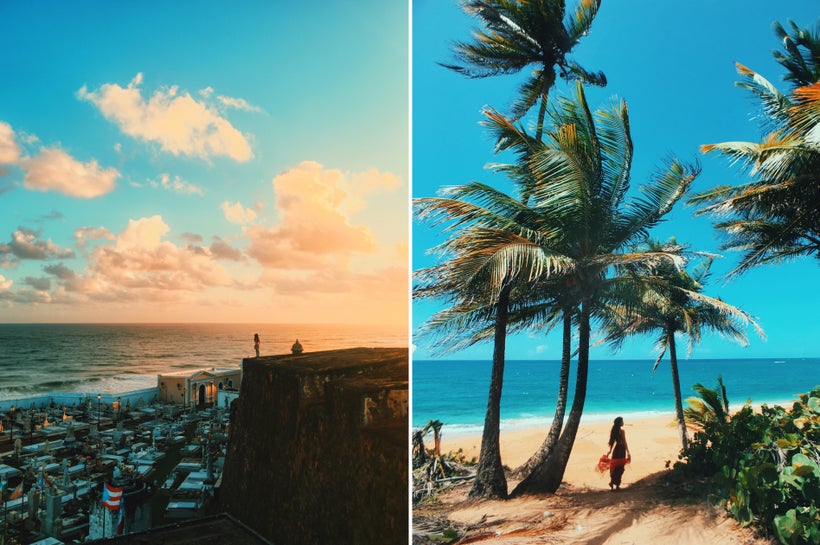 What are the people like in Puerto Rico? Puerto Ricans are a warm, humble and lively people. Passionate, to say the least, we feel very proud of our island, culture, and heritage and most of us enjoy sharing that with travelers. Spend one night out with locals and you'll learn more about the real Puerto Rico than any travel guide could ever tell you.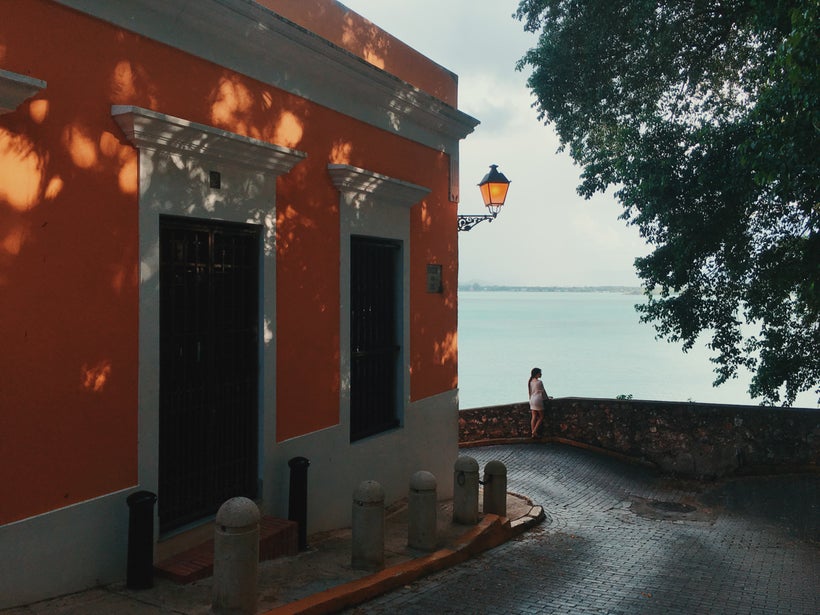 What is a perfect day in San Juan, Puerto Rico? Since we're inclined towards nature, our perfect day will definitely include a beach or a river or both. Being in such an accessible location, the beach, and the rainforest are very close by so visiting both in a day is very possible.
Start your day with a beautiful breakfast at Caña, where Chef Juliana Gonzalez does an impeccable job of taking our local cuisine and fusing it with international flavors.
El Yunque Rainforest is less than an hour's drive from San Juan and it has infinite wonders to discover. You can take one of the many hiking trails through the rainforest and immerse yourself in its own unique environment. Home to many waterfalls and swimming holes, you could spend a whole week exploring and still find new ones. It is, however, recommended that you go with either a tour guide or a local who knows the area.
From there I would definitely recommend checking out a beach in Piñones, Loiza, which is just 15 minutes away from San Juan. The first beach tends to be generally overcrowded but the farther you go down the road, the more desolate and beautiful the beaches become. Our favorite is Vacía Talega, which is the last one on the coast and hides one of our favorite spots. Alternatively, if you are looking for a more easily accessible beach, you can enjoy the beautiful Isla Verde beach right in front of the El San Juan Hotel.
After spending some time taking in the rainforest and soaking up some sun at the beach of your choice, you can grab dinner at one of the many different restaurants in Calle Loiza, which, in recent years, has seen a boom in culinary offerings. One of our favorites is the vegetarian restaurant, Cocobana where everything is delicious.
Our favorite way to end the day in San Juan is catching the sunset in El Morro, the old fort in Old San Juan. On a clear day, you can see the sun dip into the ocean from the high walls of the fort and the sky paint up in the wildest colors you've ever seen.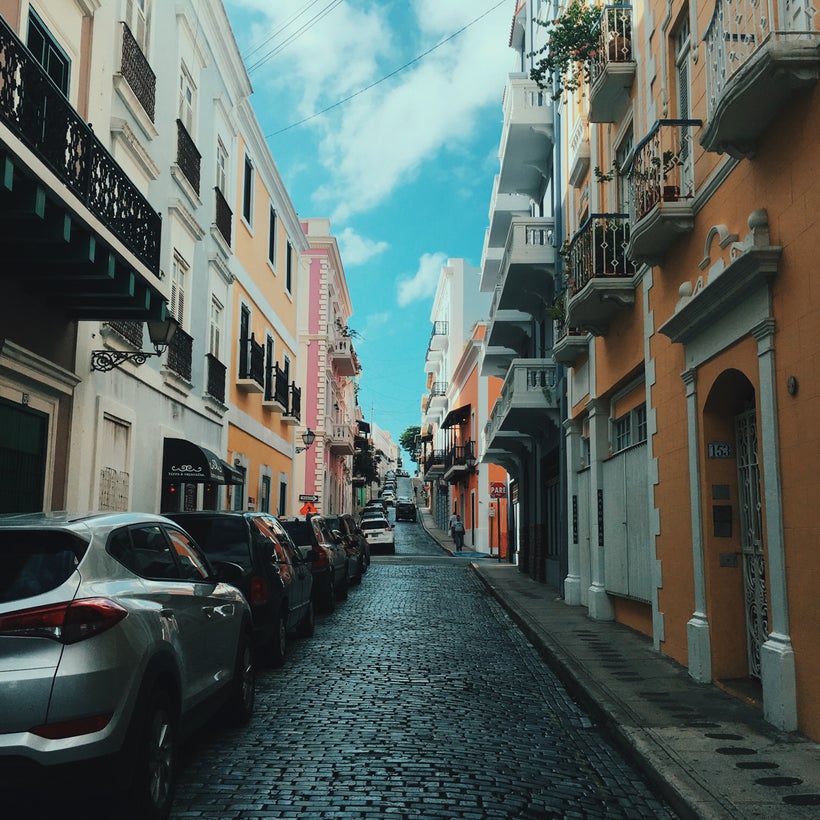 Calling all HuffPost superfans!
Sign up for membership to become a founding member and help shape HuffPost's next chapter
This post was published on the now-closed HuffPost Contributor platform. Contributors control their own work and posted freely to our site. If you need to flag this entry as abusive,
send us an email
.