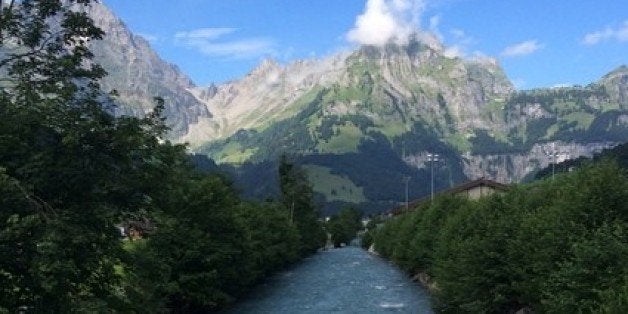 Recently a friend of mine heard that I had been to Switzerland, and she wrote and asked me to make recommendations for her upcoming visit. Here is what I told her.
The best way I know how to begin about Switzerland is to tell you a story.
Once upon a time we made plans to move to Europe. Within these plans, I had conjured a vague picture of a country house surrounded by stone walls and sheep. There might have even been a turret or two, because while we were dreaming, why not make it a castle?
And of course, I would be able to walk from this house down a lane to a little village.
In other moments, I was more reasonable and would imagine a cozy little flat above a bakery. But it would be around the corner from a flower market and across a cobblestone street from a cheese shop.
My head was full of images of what living in Europe would be like.
These pictures looked a bit like the opening scenes of Beauty and the Beast where Belle is dancing around the country village.
To admit that I had a Disney cartoon picture of what our life would look like in Europe is a little embarrassing, but it does reveal a bit about what color the sky is in my world.
In the real life version of our move to Europe, we have had moments that look like they came out of a fairy tale, usually on the weekends when we walk in the hills or head to the coast. But the day to day life that we live is not exactly what I had pictured.
I quickly came to the understanding that what I had imagined was not real.
It was a classic case of dream vs. reality.
A silly girl's fairy tale.
And then we went to Switzerland.
Where the whole country is like a page from a classic children's story.
I know fairy tales mostly originated in Germany, but I think the idea for the gingerbread house that Hansel and Gretel find in the woods must have come from a Swiss chalet.
On our train ride from Lucerne to Engelberg, I was squealing at all the different colored houses with curved, pointy rooftops and teeny tiny wooden slats layered together. And there was a bright flower box in every window.
We stepped off the train in Engelberg and walked through an adorable village. The hotels, shops and restaurants looked as though they had been decorated with cupcake frosting. And behind the buildings, the scene was made complete by the dramatic rise of the mountains, the Swiss Alps.
We stayed a month in Engelberg, long enough to discover our favorite bread from the bakery and to learn a few words of Swiss German, like the simple greeting that everyone cheerfully says in passing, "Gruetzi!"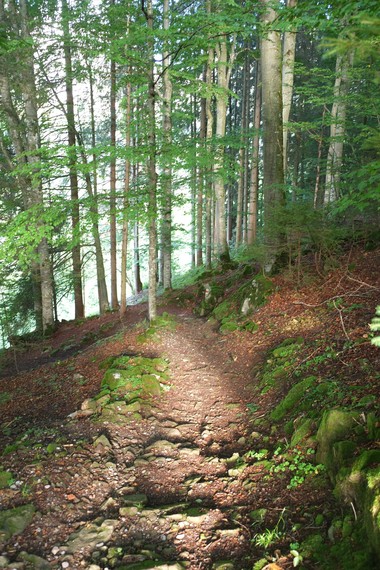 We walked miles and miles of trails. We figured out which cheeses we liked from the abbey where they make it locally. We noticed small details like the stacks of wood and the shapes of chalet shingles. We fell in love with the sounds of our village: like the jangles of the bells around the necks of cows. We marked our days by the ringing abbey bells and hourly train whistles.
When you ask me what you should go and see in Switzerland, dear friend, I am not sure I am qualified to say, for we all but abandoned our guide book's suggestions, most of which involved riding alpine trains and gondolas that were not in our budget. With the exception of a few day trips to cities, we kept within about ten miles of where we stayed, exploring our little corner of paradise primarily on foot.
But I will still, per your request, make you a list of what to do in Switzerland, even with this previously mentioned disclaimer. A must-do list of my own making, from the dreamy summer days we spent in the Alps.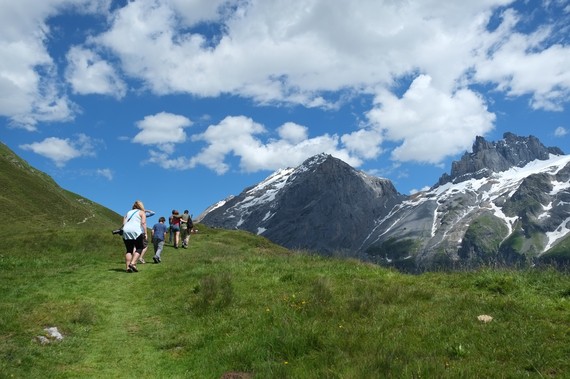 The Swiss Alps are full of well-maintained and well-marked hiking trails. You can follow them on your own and see where you end up or stop in for a map at the visitor center and get a recommendation. Every hike we did in Switzerland was picture perfect, even the foggy ones.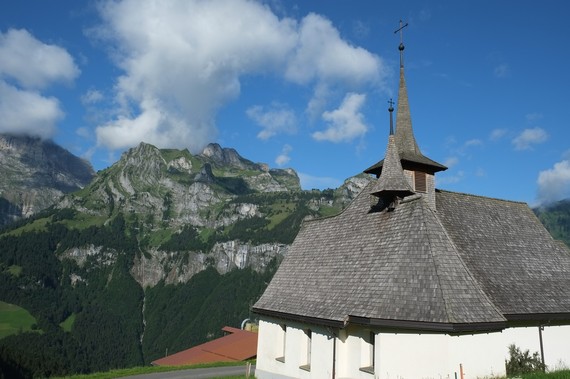 2. Visit a church.

Whether it's an abbey complete with a vegetable garden and dairy that sells local cheese or a small mountain chapel, the churches in Switzerland are an integral part of the landscape.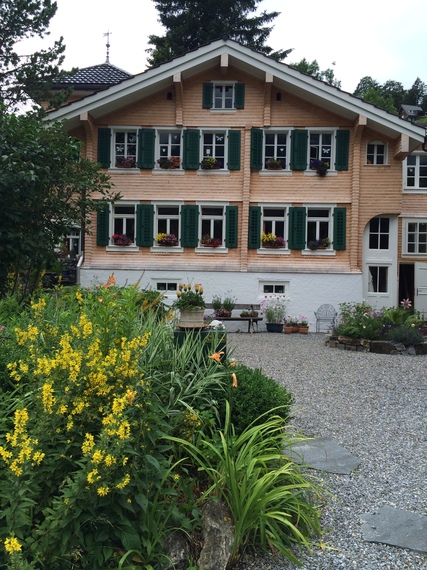 3. Take pictures of flower boxes.
When my brother came home from Switzerland, he installed new flower boxes in his windows. You just can't help but notice how much lovelier the world is with flowers in every window.
4. Make a recording of the cowbells on your phone.
When you get back to your office or you are stuck in traffic one day, play the cowbell recording. It will take you right back to a quiet mountain farm in the Alps and you might just let a few cars go ahead of you. Because you'll remember that you don't need to hurry.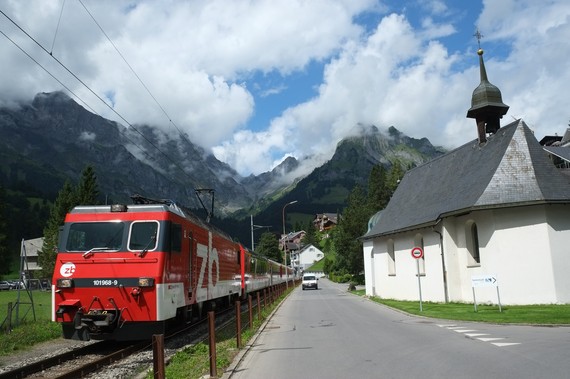 One could argue that the world's most scenic train rides are all in Switzerland. As I mentioned, the really spectacular ones are quite expensive, but everyone says they are worth the cost. Timely trains and clean stations just add to the wonder of the experience of watching the mountains pass by in a large picture window.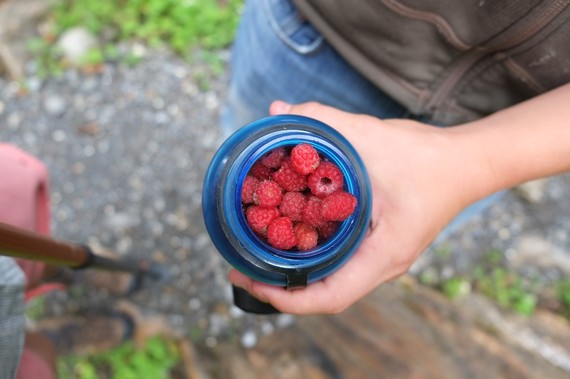 In July and August, we saw teeny tiny strawberries, wild raspberries and blackberries of course. One day we filled a water bottle with raspberries and took them back to our chalet to make a tart after dinner. Delectable.
7. Make daily trips to a local bakery.

Practice a few words of Swiss German by visiting a neighborhood bakery and choosing a different pastry every morning. I love how every country has their own versions of morning treats. Our favorite was a walnut shortbread tart.
No matter how high up you go in the Swiss Alps, you will be amazed to discover that sooner or later you will happen upon a restaurant. It is one of the great feats of Swiss engineering that dotted along the mountain tops are darling inns with outdoor patios serving up fondue and rösti.
Popular in the Community