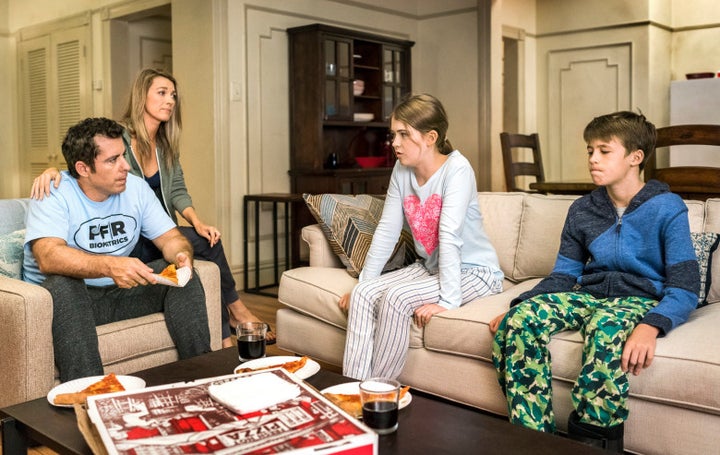 Being in the middle of a family chaos is not the best place to be. Is it? We all have been there at some point or the other when all the family or marriage issues creep in over us and start to hurt our daily routine and even our professional lives. Probably, when you see other people having the time of their lives with their family, you may wonder what is wrong with you that you cannot seem to put your family together like that. Let us tell you that nothing is wrong with you and having issues in the family can happen to anyone. Here are some quick tips to consider if you are out of sorts.
Understand the problem
Understanding is the key to any relationship and building it becomes crucial when you start to believe that your family is becoming chaotic. That is the point when you need to take charge and fix what you find wrong with your loved ones. Ask yourself the question: "What is it about my family that is bugging me?" You will realize that only a small number of things annoy you about your family. Try to fix these issues if you find them simple enough and if not then read further.
Make time for the family
Listen to them. Sounds pretty much obvious but done so much less. Life is busy to deal with, and we tend to overlook what our family is trying to convey to us. Having a quality conversation with your loved ones now and then will only make it better for you to understand them which is important as we just discussed above. Make sure you are giving your family ample time so that they can feel that you are there for them. Arrange occasional outings with your family or go out for dinner with them now and then. You can join a common program like meditation and do it together with your family. If your work keeps you busy then find alternatives like MultiMeditation online which you can join with your loved ones and spend time with them.
Look within
It is easy to point out to others, but you can be at fault too. When you consider fixing your family or marriage problems, then it is not only about bringing changes in them with what you find wrong. You have to be open to the possibilities to bring changes within yourself too to make it work. We are not asking you to do a 360-degree change and become a new person, that will be the worst advice we can give you. Your family loves you for the person you are in the first place, just bring minor changes or break the bad habits that your family doesn't like about you.
Let the right people help you
A lot of us folks have that sorted friend who has all the suggestions in the world to make you deal with the family drama that you experience each day. Following these suggestions of a random friend who doesn't know a thing about family counseling is the downslide that you take to make your relations worse with your loved ones. No matter with what intentions they might be coming from, these suggestions are just words and does not have any expertise to back them up. The right expert will always get you on the right track, and that is why today we urge you to reach out to the experts.
Having the right people looking after you ensures that you won't take a wrong step. Be it a bad habit that you are trying to get rid of or just some regular suggestions to make your relationship better with your kids, family counselors have the answers to the toughest of the questions. One of our readers recently emailed to us and had a peculiar problem about which his wife always complained. The reader told us how he always felt tired during long drives which his wife loved before the marriage and how much annoyed she gets now as he no longer can pull off such long drives anymore because of getting tired. Now if the reader had taken the suggestion of an expert he would have been told instantly about the effects of coffee on a driver leading to efficient driving. But professional help is so much underrated that people bank upon unreliable sources for help.
The first step that one must take to resolve the chaos going on in a family is to accept that there is a problem. Some people just live with this illusion that it is an everyday ordeal and they just got to live with it. But one must understand that the issues that they face are a problem and should be taken care of before the matter goes out of hands. Professional help can be of serious advantage as they see issues that you face quite regularly with their other clients too. The problem handling and spontaneous suggestions given by these experts come through years of experience and analysis. One of the best things about the professional help is that they are easy to find. You can find many family counselors in your region over the internet. So, finding one is not a difficult task either.
Conclusion
It is never too late to mend a relationship, and there are specialized experts out there for you to quicken the process of fixing it. We suggest you reach out to them.
Popular in the Community