Your moment is finally here. You've been saving money all year, carefully planned out your beach reads and swimsuit purchases, and you even packed three different pairs of flip flops, for variety's sake.
But when the plane lands ... it's raining. And the weather reports show no sign of a sunny day for weeks.
Before you cry into your Facebook status, consider these tips to salvage your rained-out vacation.
1. Accept and then even appreciate the rain.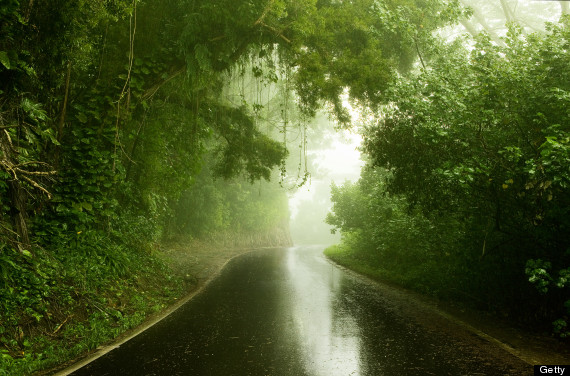 It might be a far cry from the sandy, sun kissed week you were hoping for, but wet weather -- especially in tropical locales -- can be truly beautiful.
Local waterfalls will be at their best, and few things can be as freeing as a muddy, barefoot hike through the jungle. Maunawili Falls trail, for example, on the Hawaii island of Oahu is a moderate hike that is manageable enough to do during light rain. You'll find that the cloudy mist actually makes for greener greens and brighter flowers. Grab an umbrella and definitely don't forget your camera!
2. Go ahead, ask a local.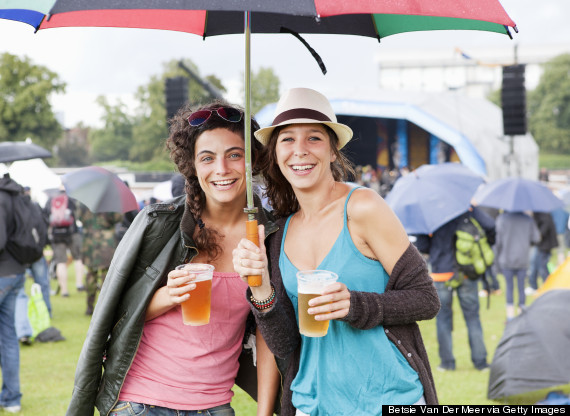 This probably isn't the first time it has rained in your vacation town, and we're pretty sure life goes on when things get wet. Take this opportunity to ditch the lame tourist traps and ask a local what types of things they like to do on a rainy day. Travel-based social websites like Vayable.com are designed to connect locals with travelers. Vayable's search engine allows you to find locals or "insiders" in the area who are willing to give a tour, hang out, or even just grab a bite to eat.
We can't predict what you'll end up getting into -- could be anything from an under the radar concert to joining a drum circle in someone's living room -- but we can assume it'll be a lot more fun than watching the rain from your hotel balcony. Who knows, you might just make a friend who has a free couch to crash on during your next trip.
3. Indulge in a spa day, all day.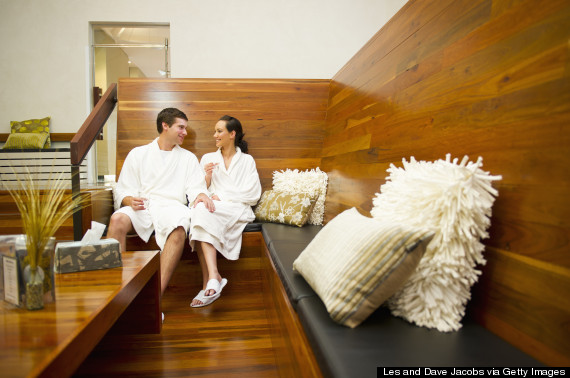 This might be one of the only things on your trip's to-do list that didn't need a rain check, so why not make it an all day affair? Extend that hour-long massage into two hours. Exfoliate away with a facial and a mineral scrub. Daydream in the steam room while you detox. You'll soon laugh at the thought of your trip being ruined by a little rain. (That, or you've been in the steam room too long. You should probably get out.)
If possible, book a massage in a covered outdoor cabana. You'll reach new levels of zen during a hot stone massage while listening to the pitter patter of rain all around you. "It should rain more often," you'll say to yourself with a dazed smile.
4. Chase the sun.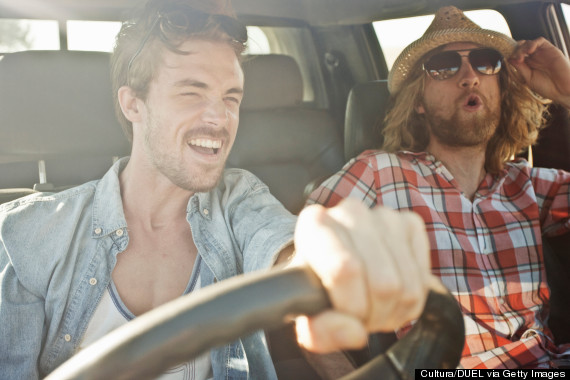 Three words: Rental. Car. Adventure. Pull out the weather report and find the closest area with less intense rain (or none at all) and head in that direction. Obviously, you should trust your instincts and keep moving if you're not in a safe part of town, but this is your chance to be a true explorer, traveling with the excitement of having no expectations.
You may discover a small beach with just enough sunshine for a picnic or a dry daytime hike in a lesser-known area. Heck, you might even stumble upon a hole-in-the-wall diner with local food that trumps anything dished out at that five-star restaurant back at the resort. The whole point of your mini road trip is to wander the roads while counting the rainbows along the way. Anything picked up, eaten or enjoyed on said roads is just a bonus.
5. Screw it and go to the beach anyway!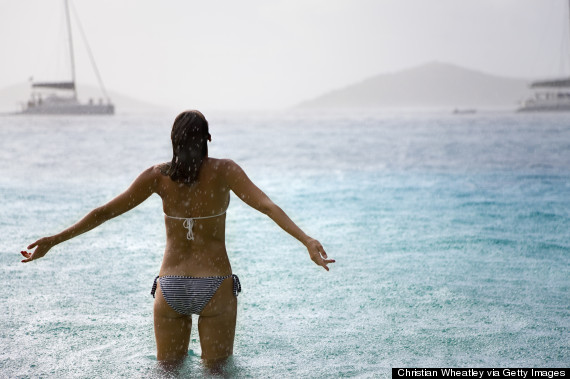 Remember when we told you to appreciate the rain? Well, you haven't truly appreciated it until you've gone swimming in the rain and let go of caring if you're wet or not. Throw caution -- and clothes -- to the wind and splash along with the raindrops, play in the wet sand, and throw a cocktail or hot-tub excursion in for warmth.
Like Vivian Greene once wrote, "Life isn't about waiting for the storm to pass...It's about learning to dance in the rain." (Oh yeah, we went there.)
Before You Go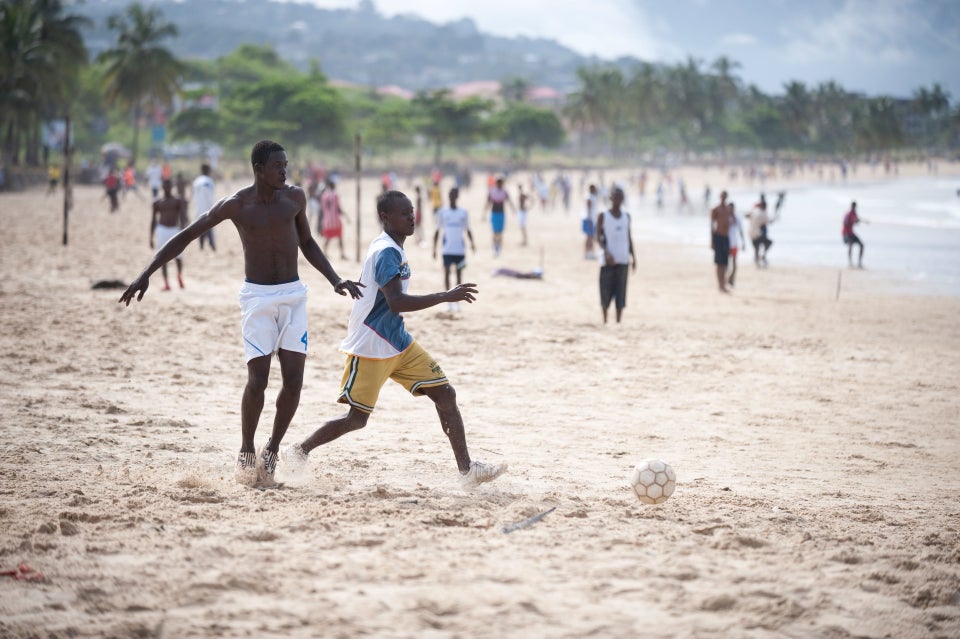 The Least Tourist Friendly Places On Earth