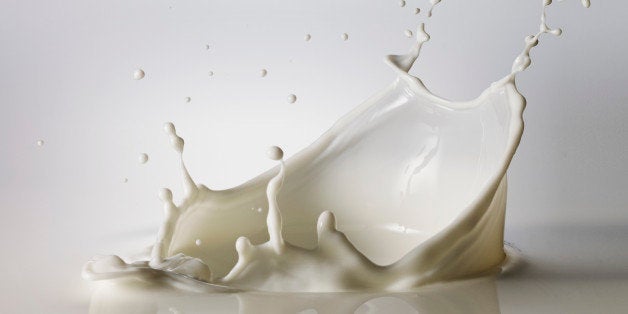 Many people live under the common misconception that enlightenment grants them immunity to life's events. They feel if they reach a heightened state of consciousness they'll be exempt from getting angry, feeling sorrow or enduring life's pesky clutter. Some think they'll achieve solace and harmony at all times, and enlightenment will soak up life's spills and scrub away the stains.
I'll tell you right now, it won't.
No matter where you are on the road to fulfillment, life gets messy. Milk cartons tip over. Businesses fail. Fender benders happen. Friends disappoint you. Messes, big and small, are inevitable. However, in any moment, you have a choice. You can meet challenges as the narrow perception of personality or as the infinite expansiveness of spirit.
When life gets messy, you're receiving a gift -- an opportunity to come into clarity. Say your son comes home from school with bad grades and has little or no interest in improving. This lack of motivation makes you depressed, cross, and frustrated. You're gripped with worry and your aggravated mind runs wild. "How do my child's failing marks reflect on me?" "How will others perceive me if he's not doing well in school?" Your inner monologue declares, "I did something wrong. I'm a horrible parent." when, in reality, the external event is presenting a chance to embrace your sadness, let go of expectations, and lovingly explore effective solutions for what's truly affecting your child.
In every moment, you're either experiencing life as your personality or as your spirit. Living as your personality engages all the aspects of your limited individualized self while navigating life as your spirit allows you to meet all things with spaciousness. Personality brings contraction, spirit brings freedom and both aspects present invaluable prospects for growth.
Disruption occurs so you can acquire a greater awareness of yourself and deal with life's messes more consciously. Recognizing that everything is Divine allows you to stop judging situations as good or bad, and simply be with what is. In that space of acceptance, you can experience what you need experience and expand into more compassion, gratitude, and self-love.
Life is messy, but you always have a choice. You can cry over spilled milk, or you can grab a mop.