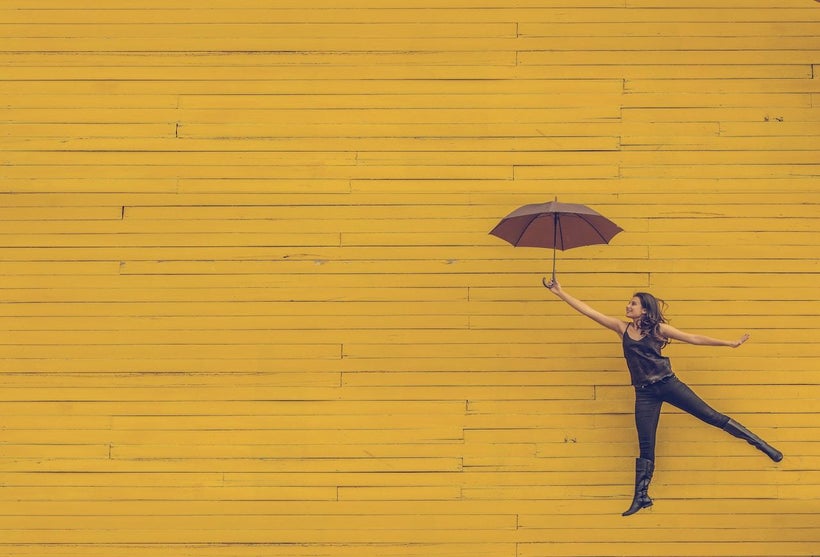 Do you sense that a shift is coming into your life? How would you know?
Begin by asking yourself these questions.
Have you paid attention to what seems to be placing more of a demand on your time, energy, and focus lately?
Have you noticed a change in your attitude, passions & desires, as well as what you are finding yourself currently being drawn to in your personal or professional life?
If this is you, then perhaps you are in for a SHIFT! So, buckle up for the ride because I'm going to share three ways to prepare for the shift that is about to happen in your life, and how to embrace it.
First, let me describe exactly what a "shift" is so that you can identify it before it actually arrives. A "Shift" is an action word that means by definition that something is about to change, and that particular change impacts a PLACE, DIRECTION, or POSITION.
When I think about preparing for a Shift, I think about what it feels like to drive my car, which happens to be an automatic. So, when I drive my car there is nothing that I really have to do to prepare for the car to shift into gears. It does all the hard work for me. As a matter of fact, when driving I really don't feel it shift so I don't pay attention to it.
However, if my car was a manual, there's a lot more moving parts that I have to consider when my car needs to shift from one gear to the next. For example, I have to consider coordinating the brakes, clutch, gas pedal and the stick shift shaft which all must work together to make the car shift in.
In order words, you have to know when to shift. And you have to know that it takes a lot more prep time to keep your car moving properly. Otherwise, missing the timing of the shift and the lack of proper coordination could cause the clutch to burn out and you will be in big trouble. So it is with identifying the shift in your own life.
Knowing what to do when a Shift is happening in your life to bring you to another place, direction, or position requires 3 things.
1. Mindset Shift leads to a new "PLACE" – This means that you cannot continue to think the same way and expect to get different results. A shift in your attitude and perspective transitions you into another gear that overrides the belief system that limits you. A "mind-shift" moves you to a different mental address that allows you to occupy a new place of residency. This is the place that you can now envision and take ownership of what is about to come into your life and who you are about to become. As a favorite scripture from the bible states, "As a man or a woman thinks in his or her heart, so are they" (Proverbs 23:7).
2. Spiritual Shift leads to a new "DIRECTION" – This means that to perceive the intangible and the unexplainable you have to up level spiritually. By up leveling, you push yourself to transform and grow in an area that you are previously stagnant. When you shift spiritually, you become more sensitive to the Spirit of God. This causes Him to download what is on the horizon for you that will activate your faith to believe bigger, bolder, and more powerful then ever before. The new direction will be inspired with strategic action creating greater capability for a life long altering experience.
3. Purposeful Action opens up a new "POSITION"- If you are ready to step into a new position that was designed with you in mind, you have to be willing to do something you have never done before and to take on all that comes with that whether in your personal or professional life. A new position requires something of you and so you have to ask yourself…what are you willing to give up to go up? Once you have counted up the cost and have decided to enlarge your territory by taking new action, you will be empowered to occupy and dominate your new position masterfully. This will cause a shift in your life to begin to doing what you were born to do and to do it with ease and excellence.
So ask yourself are you ready for your SHIFT! Are you really ready to take ownership of what you are about to move into with an open heart and mind? Are you ready to stop resisting the things that are persistently trying to get your attention?
If your answer is YES! Then the thing to do when SHIFT HAPPENS is to trust that the "Shift" is a transformational experience organized by our Creator (with your participation) to get you to where you are ultimately suppose to be, in order to do what you are ultimately suppose to do and to have what is promised and purposed for you to have regarding His ultimate plan for your life. Enjoy the SHIFT!
Nashawn Turner, MA - Founder & CEO of Uniquely Designed Coaching, LLC | Certified Life & Leadership Coach, International Speaker, Empowerment Expert, Author, Radio Host | www.nashawnturner.com
Calling all HuffPost superfans!
Sign up for membership to become a founding member and help shape HuffPost's next chapter
This post was published on the now-closed HuffPost Contributor platform. Contributors control their own work and posted freely to our site. If you need to flag this entry as abusive,
send us an email
.