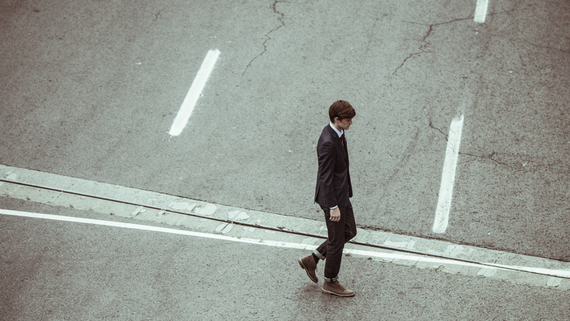 Have you ever sat back, looked at your business and thought, "I don't know how much longer can I keep doing this!" Have you ever been stunted by overwhelm, not sure what to do next or where to turn for help? Or have you ever just plain old, felt like throwing in the towel and giving up? I can relate.
When I started my Social Media business, I had big dreams of where it could go. I buried myself in blogs, online groups and tried to learn as much as I could about my chosen field. I virtually ate, drank and slept Social Media!
I was lucky enough to have a very close friend in the marketing world, Michael Adams, who tried his very best to guide me and I'll tell you that was a challenge, for I felt sure that I knew what I wanted to do and many times felt pained to follow his direction to slow down, pivot and change the way I looked at my business. I was overzealous in my passion, but as time went on and as I learned more about the ins and outs of online marketing my frustration grew.
Firstly I was frustrated by the way it was done in Trinidad (where I am currently based) and secondly, with what I felt was the smoke and mirror tactics being used by many in the industry as a whole. Let me explain.
I was passionate about Social Media and I felt that in order to do well, I needed to learn and learn fast. So I signed up for every Webninar, downloaded every e-books/industry report and signed up for countless newsletters from some of the top influencers in the field. I however began to notice one common trend.
I was not their ideal customer. Their offers were enticing, but they were not designed for me, the small business owner, who was virtually starting from zero and had a limited budget. Training courses were priced way out of my reach; or much of what they were 'selling' was purely a regurgitation of things I had heard numerous times before!
Now, I take nothing away from an individual's hard work and effort and everyone is well within their right to price their products as they see fit. I also believe that as a business person, you have to be willing to invest in your business, but in many cases the pricing was ridiculous, while in others instances, after making said investment, I felt duped and found myself on forums crying on the shoulders of others who felt the same.
We didn't need another sales pitch, we needed actionable, relatable, steps! But through all the "Is this really worth it?" moments, I persevered; making mistakes along the way but learning and ultimately I reaped the rewards of not giving up!
I realize that although my journey is still in the early stages, I've learned some pretty useful stuff and I have been fortunate to work with a number of really cool people and this is why I wanted to take a moment to share some of what's I've learned with you.
Don't compare yourself to others
This may sound so cliché but it's true. When I started my business I looked at the number of LIKES pages similar to mine had and I drooled over the huge number of followers others had on Twitter. I quickly learned that in many cases I was comparing apples to oranges. Here I was working 8 hours at a full time job and working on my business part time, yet I was comparing myself to people who had been doing this for much longer and doing it full time! Comparing yourself to others is a No, No. Accept your business for what it is and leave the comparisons alone! Your only competition is you. Your only goal should be your desire to be better today, than you were yesterday.
Connect with like-minded people online or offline
Social Media allows you to meet people, use it. If you find someone you like, reach out. In many cases these people will respond to you and if they don't, find another. I have been very fortunate to have met people like Ian Cleary and communicated with Jeff Bullas, two of my all-time favorite bloggers. I look up to them and I'm honored that they are just an email or tweet away!
Find an Influencer who understands your budget
One of the reasons I love Kim Garst is because she understands the needs of the small business owner. Now of course she has products that are on the higher end of the scale, but you can currently get training at $9.99 or buy her books for about the same price. This makes me feel that she does care about "small business owners " and tries her best to reach them where they are.
Find an Influencer who started where you did
Jeff Walker is an excellent example of someone who grew his business from zero. John Lee Dumas of Entrepreneur on Fire is another. Listen to their stories and be inspired.
Make genuine connections online
I was able to jumpstart my Twitter following simply from the motivation of my friend Keith Keller, who I didn't know until a few months ago and he's just one of the many great people I've been able to connect with. That's the beauty of getting online and staying the course.
I still have a long way to go, but I want to encourage you to never give up! If you are just starting or if you are feeling overwhelmed, take a moment to regroup but do not quit! Stay motivated and keep pressing on! Remember that no matter your chosen field, or where you're located, you will face challenges but if you stay the course, you'll get to the top of that mountain, just keep moving. That's what I plan to do.
(This article was originally published at www.kleonmm.com but as since been updated for publication)