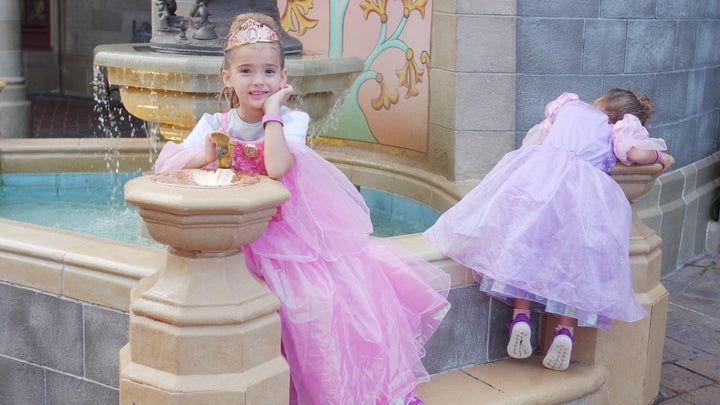 Visiting Walt Disney World can be one of the most memorable moments for a family, but when you're traveling with small kids, you may find yourself missing out on the magic of Disney. As I mentioned in my most recent blog post 5 Tips To Make The Most Of The Magic Kingdom, there are many ways to make your visit special. Unfortunately, exhaustion, hunger and sleeplessness can lead even the most well behaved child to have a meltdown. If your child falls apart during your vacation, here are a few tips that can help you get through this tough time without ruining your day.
3 Tips You Need When Your Child Falls Apart At Walt Disney World
1. Remember that most of the visitors to the amusement park are parents too.
This past summer when I visited Walt Disney World, I was amazed that on every occasion when my 3 year old got fussy, a supportive mom wasn't far away with a comment that instantly made me feel better.
"Your child lays down when she's tired? Mine too! So glad I'm not the only one," a mom greeted me enthusiastically, even though my daughter had decided to sprawl out in the middle of her walking path.
On a harder day, as my incredibly exhausted daughter screamed as loud as she could at me, I was amused to have a mom walk up to me, wait for a quiet time in between screams, and say, "I almost wanted to have a second one, but you just helped me rethink that. So glad I was here right now."
When I saw kids who wandered away from their parents, the other moms nearby were the first to step in and lead the child back in the right direction.
The best part about traveling to a family destination is that moms who know what it's like to travel with kids will step in to help when you need it.
Whether your child is crying uncontrollably, sitting in a walkway, or walking away from you, just remember that the other moms there have lived through a similar experience at some point and are much less judgemental than you might think.
2. Offer food and beverages.
If your child is hungry or thirsty, address those needs immediately. Travel with snacks that can instantly curb hunger, such as granola bars, peanuts, and juice boxes. You also might want to keep some candy nearby since the sugar can provide an instant energy boost, while also raising the spirits of an exhausted child.
Pick your battles over food and drink wisely. On a vacation, picky eaters can be tough to please, but there are many restaurants offering different types of cuisine. When my kids were hungry, I was so relieved that going out of my way to find hot dogs meant one less complaint, even if it was a longer walk to get there. With so many delicious restaurants to choose from, you're bound to find something delicious to feed everyone in your party.
Allow your kids to live it up while you're there. For a short amount of time, letting your kids indulge in sweets and skip vegetables isn't the worst thing.
3. After trying to fix any issues, allow plenty of time to rest.
If you offered snacks and drinks, try to determine what triggered your child's meltdown. Sometimes the solution is to simply allow your child to get on a ride one more time or to buy a $2 souvenir.
When you tried everything and nothing worked, exhaustion is the likely cause of your child's meltdown. Walking around the amusement parks can easily require almost 10 miles a day. Even if you have a stroller, moving around that much can be tough on a kid.
Find a quiet spot away from rides to let your child rest. If you have a stroller, walking can help kids fall asleep even during the loudest, most disruptive moments. On Facebook, I went live here to share a beautiful moment when my daughter fell asleep in her stroller during a rainstorm. Some days it took her longer to nap than others, but a routine nap helped her get the most from her experience.
In fact, many of her best moments happened during her nap. Here she is in the below photo getting Elsa's autograph, while also getting a much needed nap. Since we woke up early and stayed late at the park every day, napping during our day at Disney World helped her get more out of her day.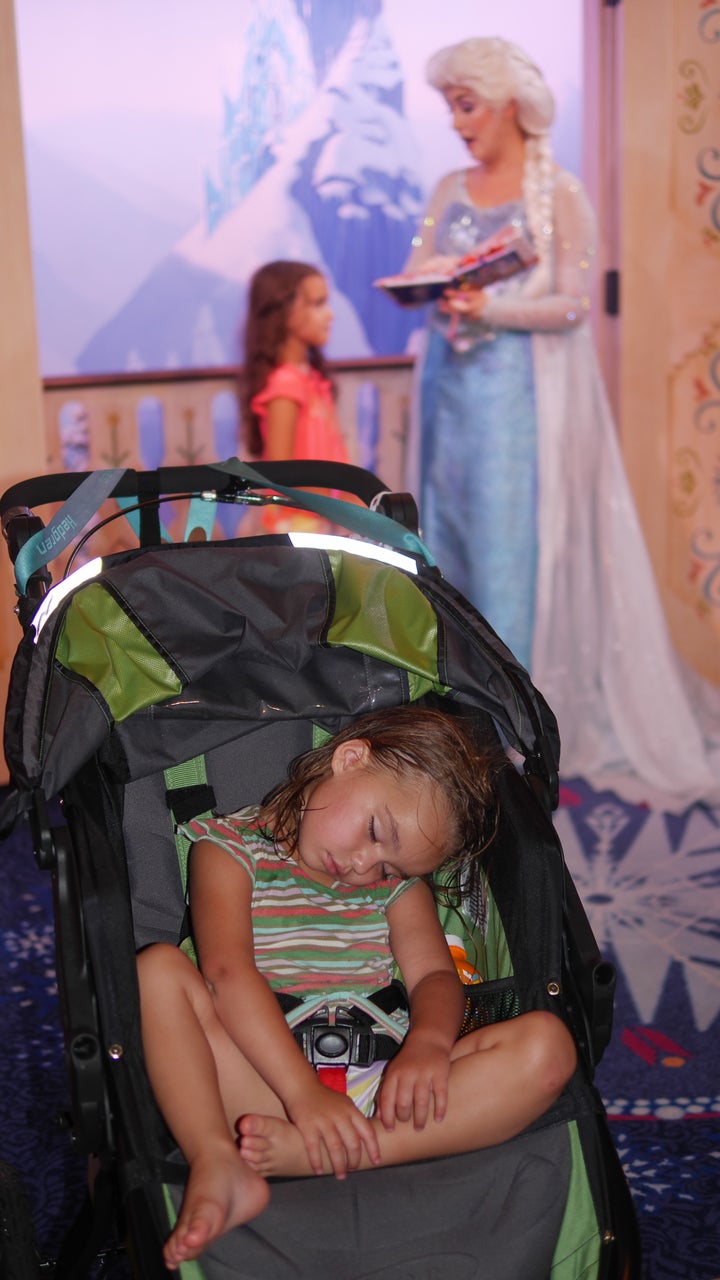 Even if you come prepared with different strategies to prevent your child from falling apart, you should have a clear idea of what you want to do if a meltdown should occur. Heading back to your hotel isn't the only option. With a few simple tips, you can manage your child's behavior during a trip to Walt Disney World and end up having a magical experience that everyone enjoys.
Have you traveled to Disney World with exhausted kids? Share your tips in the comments!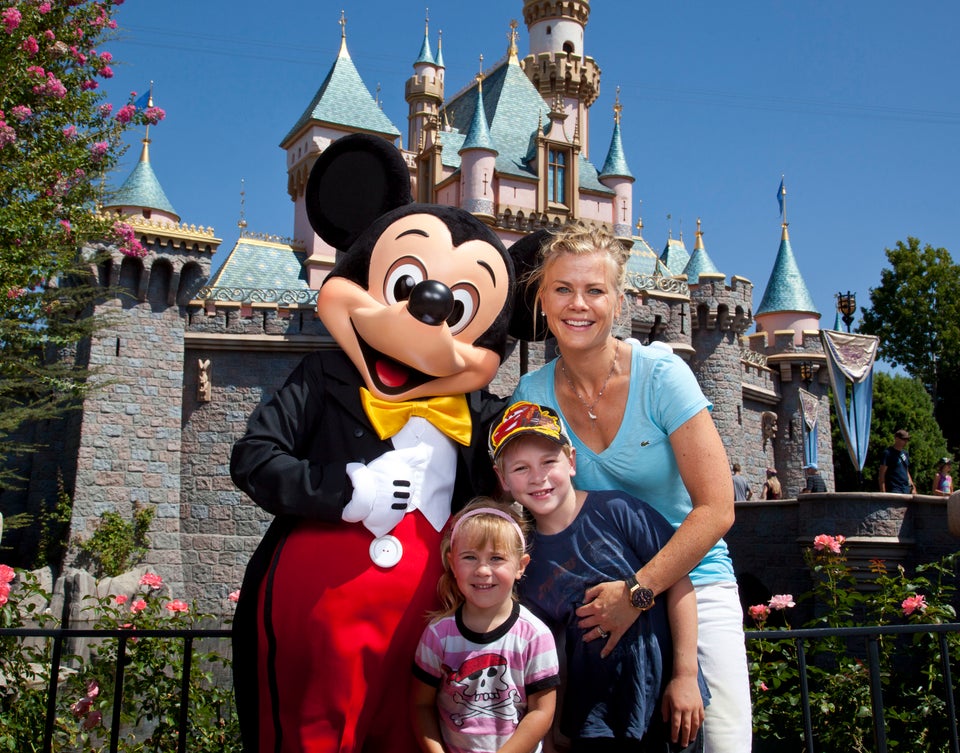 Celebrities Are All Smiles At Disney