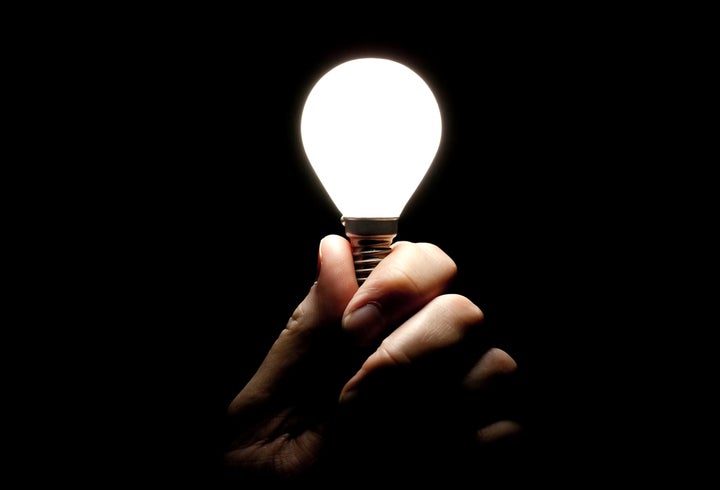 The brass switchplates in Robert Goodbar's home look a little tarnished, even though he's only had them for a few months. Can we help him get a refund?
Question: Earlier this year, I bought $210 worth of polished brass switch plates for the light fixtures in my home from Kyle Switch Plates. But by May, the majority of them had tarnished badly.
The company told me in writing that brass will oxidize, which is a form of local corrosion. But I ordered the same switch plates for my home in Florida, and didn't experience any of the same corrosion. I want new switch plates. Can you help me? ― Robert Goodbar, Coronado, Panama
Answer: Kyle promises it only sells the "highest quality" items and offers a 30-day return policy. But you'd had the plates significantly longer. So it's understandable that the company would balk at replacing them.
When you buy a product like a lighting fixture, you expect it to work, as promised. You would also expect the company to do everything it can to fix it, with or without a warranty. I can see you tried to address your issue with the company by email but still didn't get the answer you were looking for.
Asked about your case, a the company's owner, Kyle Mansfield, responded and said the company had initially investigated your complaint.
"We spoke with the factory regarding these items when customer Robert Goodbar first contacted us," she said. "The manufacturer suspects that the oxidation issue is most likely caused by chemicals and not humidity."
In other words, you may have used something to clean the plates ― bleach, harsh cleansers, or highly chlorinated water ― that caused the corrosion. You insist the plates had never been cleaned with anything other than a dry rag. Also, the plates are not located near any kitchen appliances or countertops that could splash them with a chemical.
But that doesn't leave us anywhere closer to a solution. You still have a series of lighting fixtures that look awful. Kyle is under no obligation to replace them, but who wants to have an unhappy customer?
After some back-and-forth, Kyle agreed to replace any plate showing oxidation with one of its plastic plates and to refund the difference ― a generous solution. And a solution I recommend you accept. There's no guarantee the next brass plates will remain untarnished after a few months of use, and something tells me Kyle won't replace them a second time.