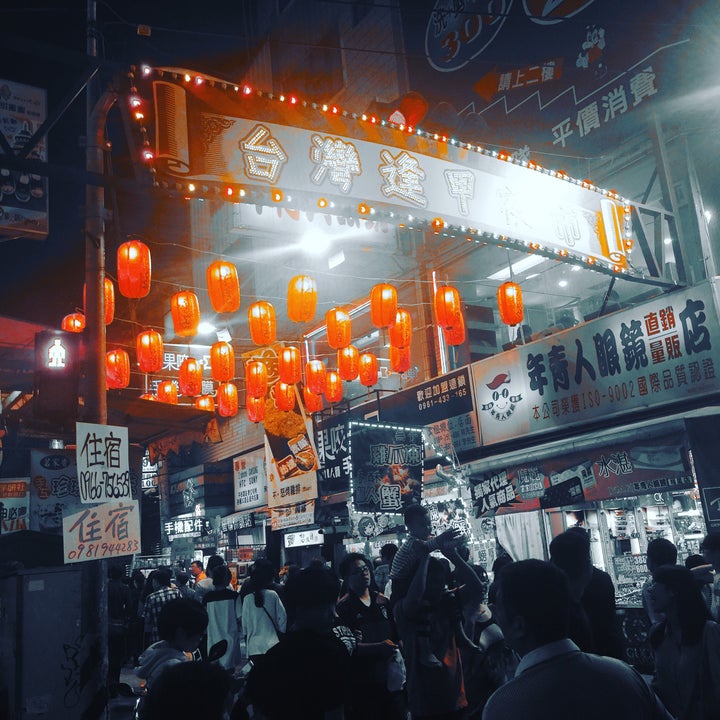 This past April I was lucky enough to be able to travel to Taiwan to visit my husband's relatives. His family members were the best tour guides during the 10 days we visited and there is no way I would have seen and experienced the things we did if we didn't have local guides to our adventures. So hopefully this can be your guide to your tour of Taiwan.
I would highly recommend learning some key phrases in Mandarin or Taiwanese or hire a tour guide if you are visiting cities outside of Taipei. Many children will be able to speak English because they learn it in school but not many adults speak English so communication can be difficult if you don't have a native speaker. Those who do speak English are very helpful and eager to speak to English speakers. I would plan on arranging transportation or having a translator that can translate destinations to cab drivers as many don't speak English and Uber still isn't allowed legally.
We visited two main areas Taipei and Taichung. They are about two hours from each other by car. Each city is densely populated with more than 2.7 million people.
You haven't been to Taiwan until you've visited it's lively night markets. The night markets were one of my favorite parts of my trip there. If you love shopping and eating and really immersing yourself in the culture, this is for you. We went to a few markets in both the cities we stayed in, here are some notes on each of them.
Raohe Street Night Market –- Taipei
This market is really narrow so be ready to squeeze in and at points be stuck with the stinky tofu smell. This was the smallest size wise of all the markets we visited which is good if you don't want to deal with getting lost in a market.

FengJia Night Market –- Taichung
This was the largest of the markets we visited and spilled into the city with more shopping and restaurants to try. This market is nice because they close down streets and alleyways so there is plenty of walking space but it is completely filled with people so if you don't like big crowds, this probably isn't your scene. You'll find great deals, can barter with the sales people, if you can speak the language and really get engulfed in the culture.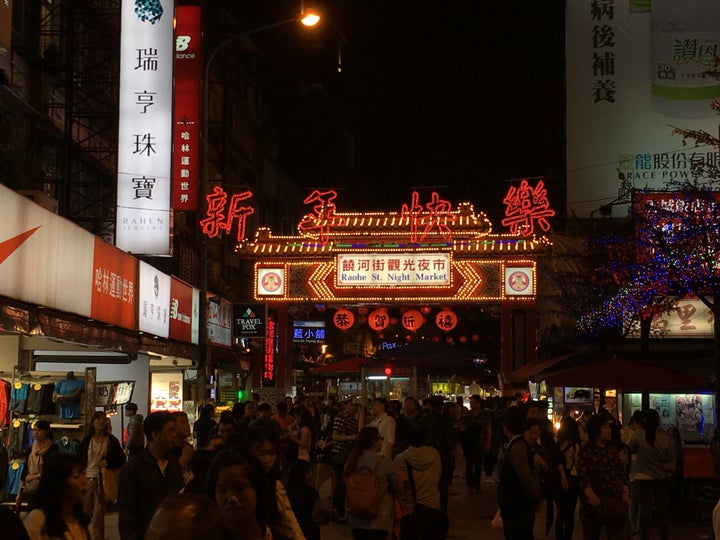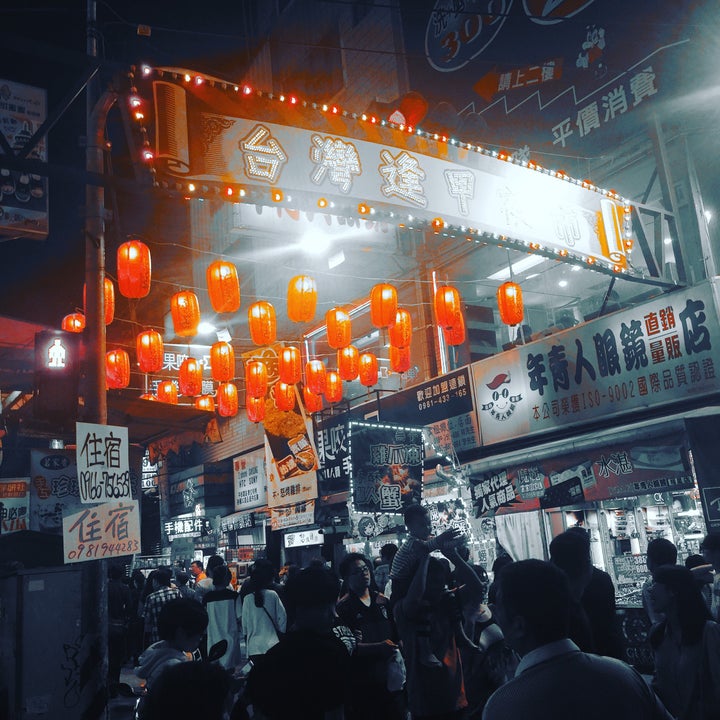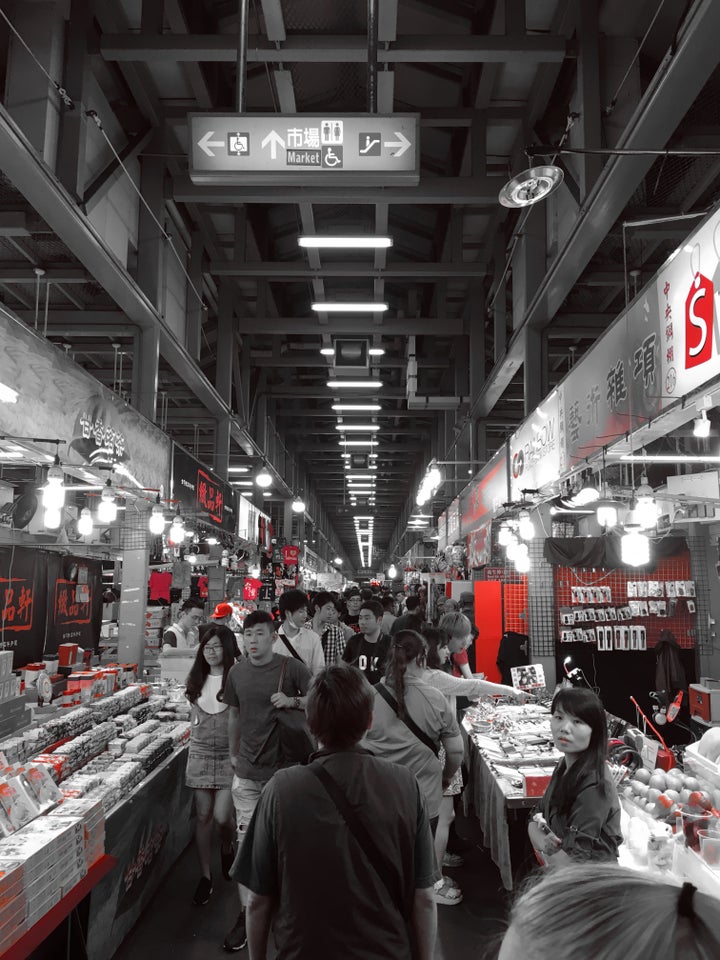 The largest lake in Taiwan is surrounded by beautiful mountains, temples and shrines. You'll want to drive here or take a tour bus to get here and then I'd recommend taking a boat across the lake to the multiple areas you can walk around. It's very touristy but is a nice change from the bustling cities. We found a delicious food item I'll tell you about below. Wear bug spray if you are prone to bug bites and keep an eye out for bees.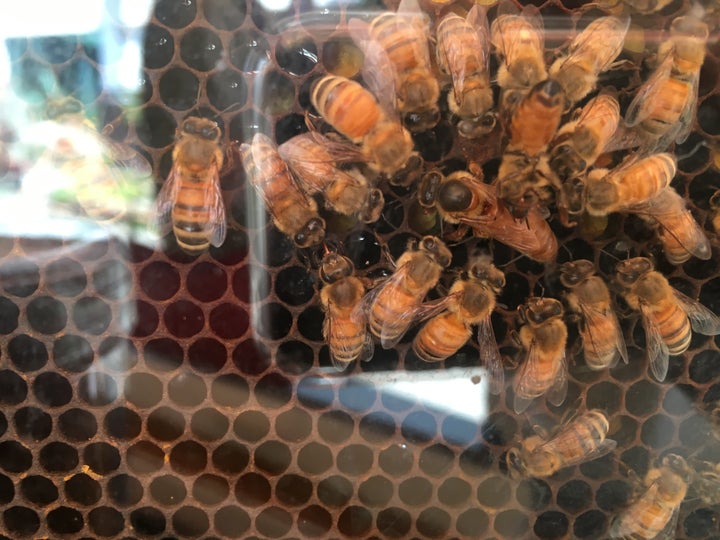 Big Buddha in Changhua, Taiwan
This almost 90 foot statue overlooks Changhua City and is an impressive and interesting place to visit. You can go inside the statue and the temple behind the statue.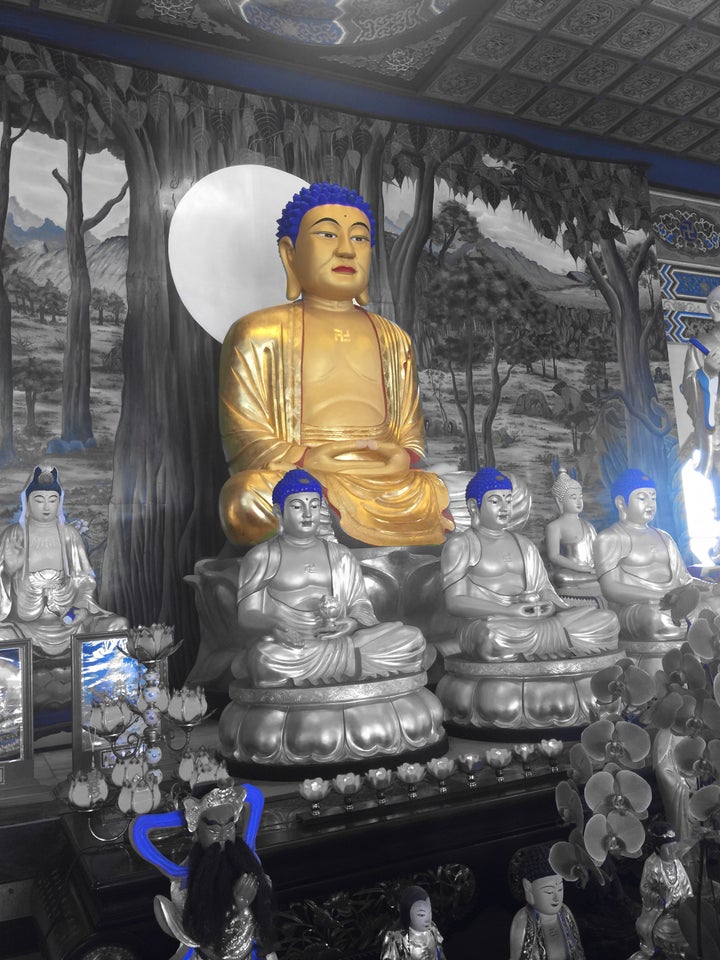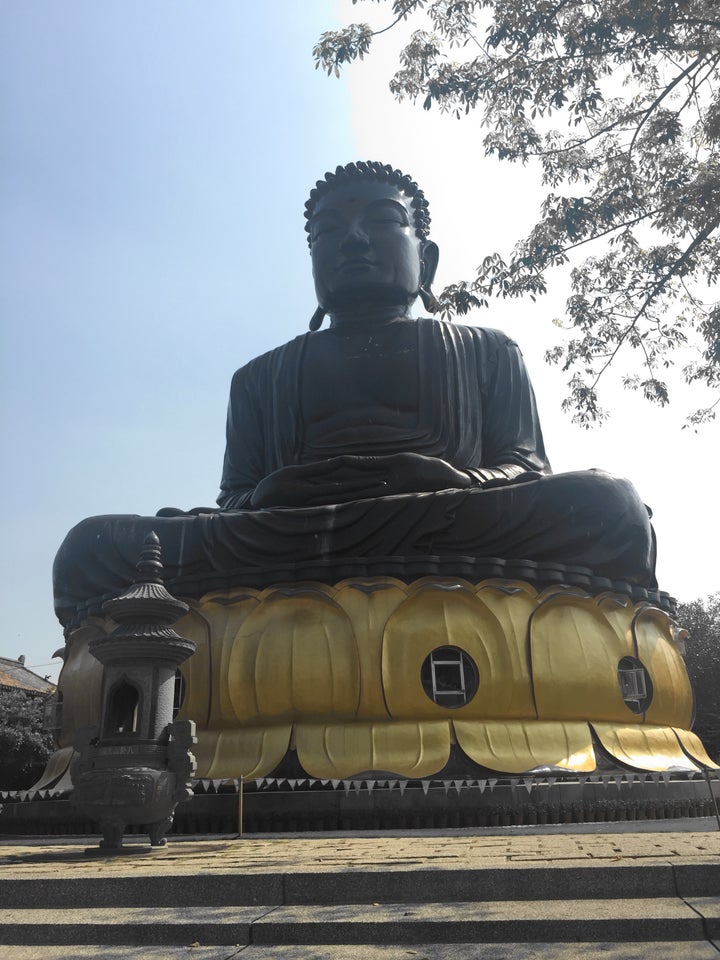 Taiwanese Engagement Photos
This was by far the most fun and culturally immersive experience. We did an entire engagement photo shoot in the Taiwanese style. The shoot included wardrobe, hair and makeup, sets, any props we wanted, photos from the shoot in a book, digitally and a large framed photo, and for an extra $15 U.S. a white horse. I highly recommend this for couples, it was a blast and not a bad deal. There is a lot of competition but we used Roman Rolan and I would recommend them based on our experience.
This massive national monument and landmark is a big tourist attraction erected in memory of Chiang Kai-shek, former President of the Republic of China. It is located in Zhongzheng District, Taipei, Taiwan. The National Concert Hall and National Theater stand on either side of the square making this a good stop to see a few beautiful buildings.
Not to be confused as just a tourist destination. This 101-floor-building is the 8th tallest building in the world. What's different than taking a tour of just another tall building is you get to see the wind damper, a counter weight in the building, that keeps it from swaying in extreme weather. Once on top you have a great view of the city, I thought it was a fun tourist stop. Below the building is a huge shopping mall, which once you've been in Taiwan for more than a few hours you'll realize there are malls and shopping everywhere, but this one is a higher end mall.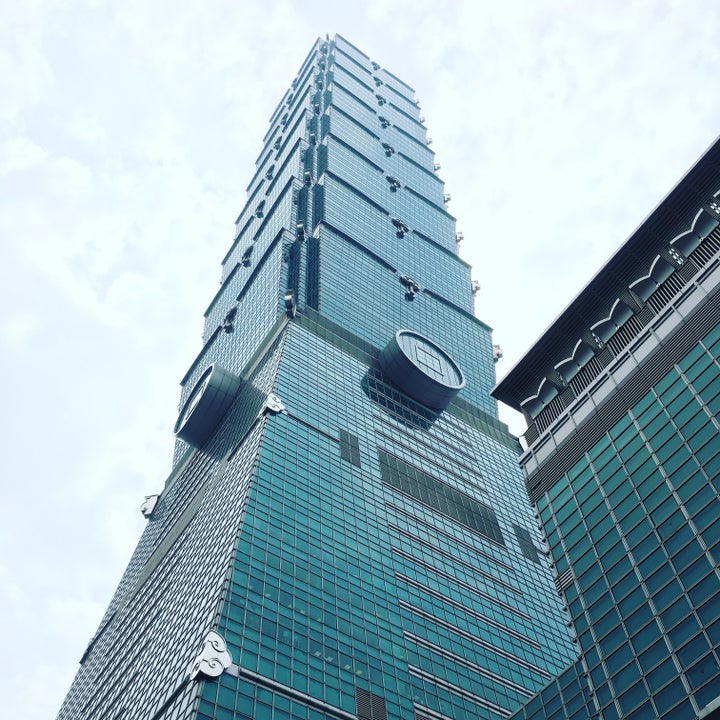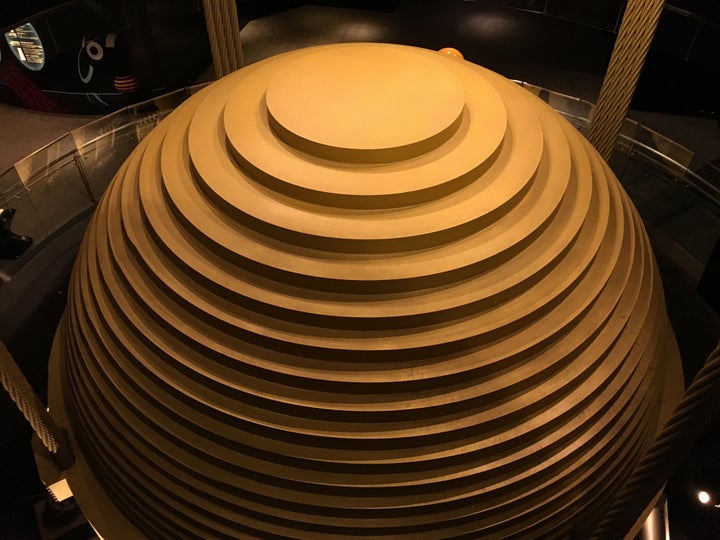 The Taiwanese love to eat and there is amazing food so be ready to try it all. If you are adventurous street foods are often the best you will get.
Night markets were one of my favorite things to do at night and definitely my favorite places to eat. You can get the best meal you've ever had, best dumplings you've ever had and be full for less than $3 U.S. I recommend trying the fried softshell crabs, xiao long bao, beef noodle soup, fried yam balls and really anything that looks good or smells good probably is! The only thing I couldn't handle was the stinky tofu, you'll know it when you smell it. You either love or hate the taste but I couldn't get past the fermented stink.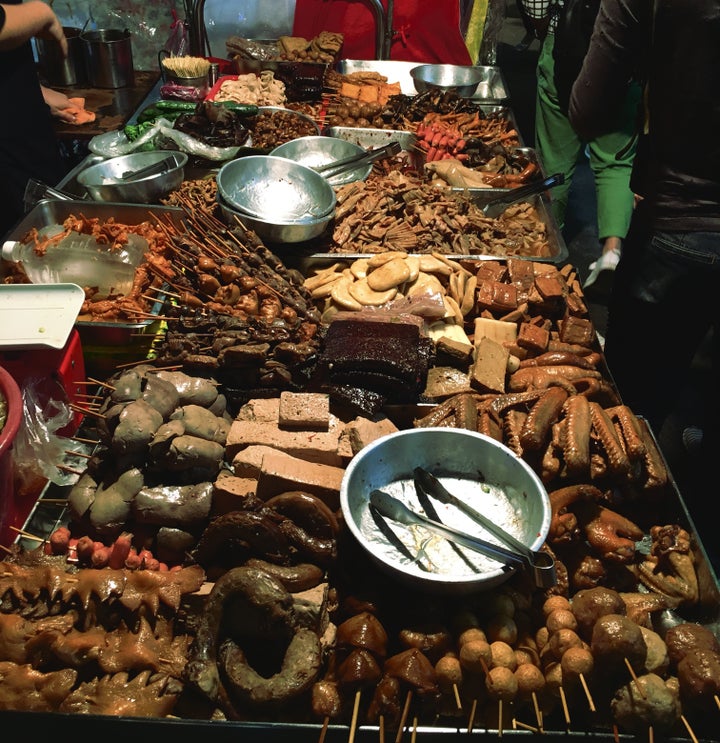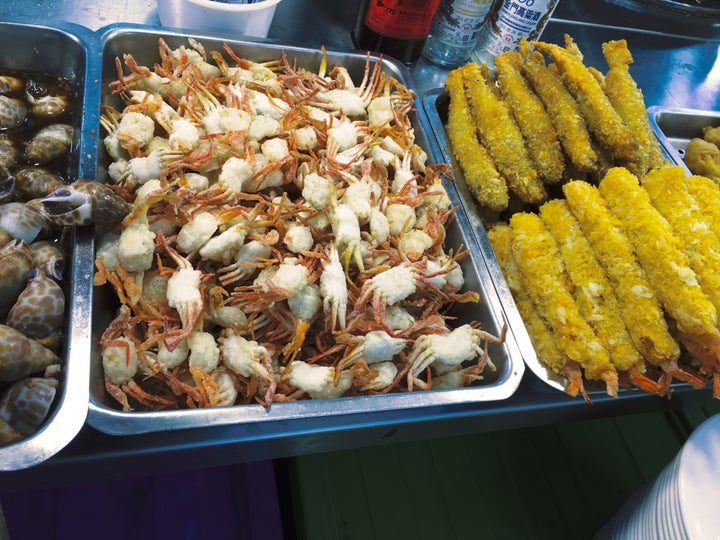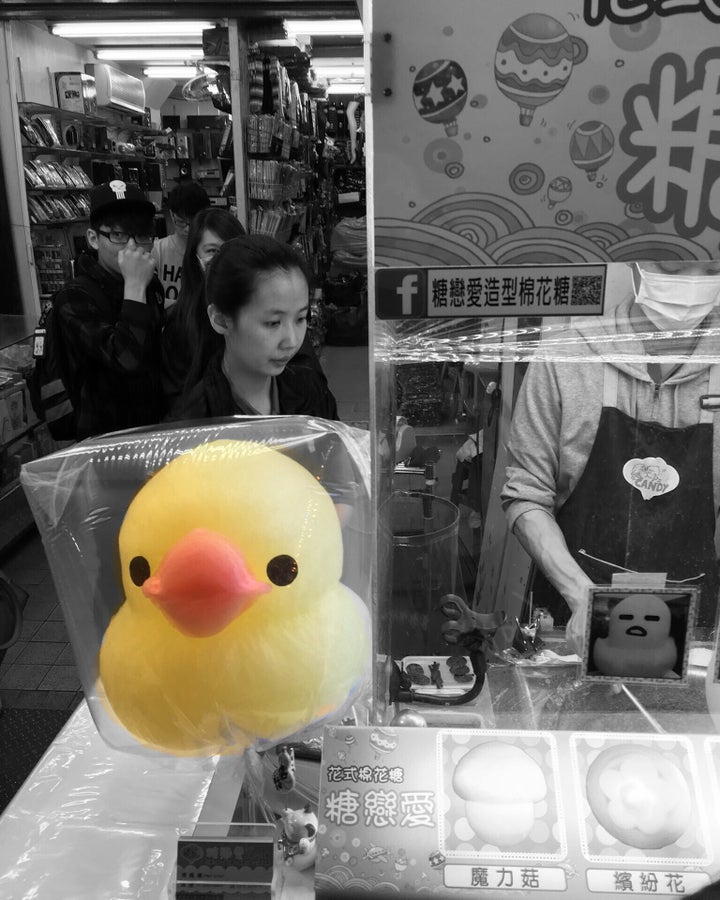 More than 250,000 fried chicken cutlets are consumed each day in Taiwan and its annual consumption could be as many as 90 million pieces of chicken! If the number of fried chicken cutlets consumed daily in Taiwan were piled one on top of the other, the stack would be 10 times the height of Taipei 101. So if you want some reputable chicken, these people know their stuff. You'll easily find a line by any friend chicken stand.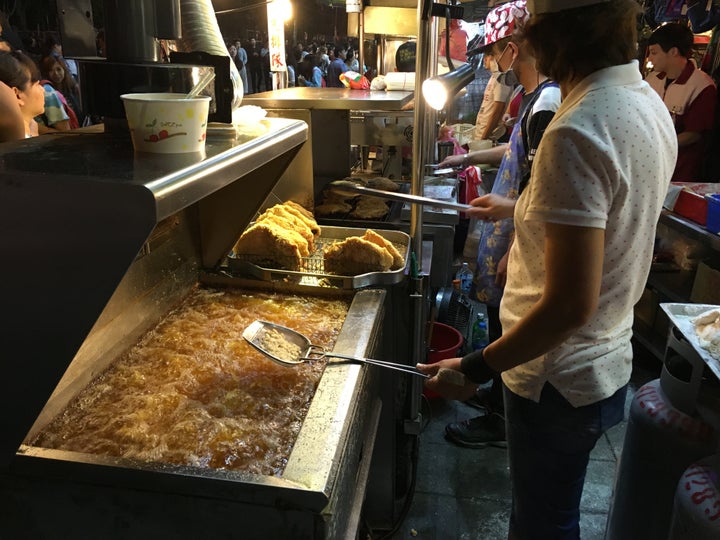 Founded in Taiwan, this dumpling house serves up the best Xiao long bao or soup dumplings you'll ever have. They are an ideal size to where you can eat it in one or two bites with perfectly thin dumpling dough that is strong enough to not break if you get clumsy and drop it before it gets to your mouth. We also tried the wontons with spicy sauce, if you have the stomach space after however many soup dumplings you eat, I'd recommend these as well. Din Tai Fung has restaurants all over the world including in the U.S. so look up the location nearest to you and have a taste of Taiwan.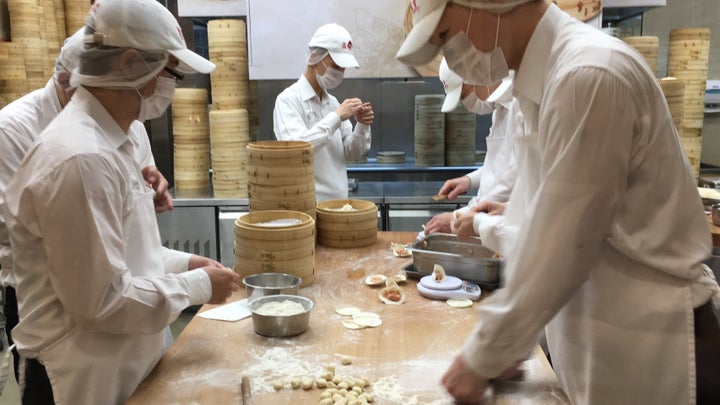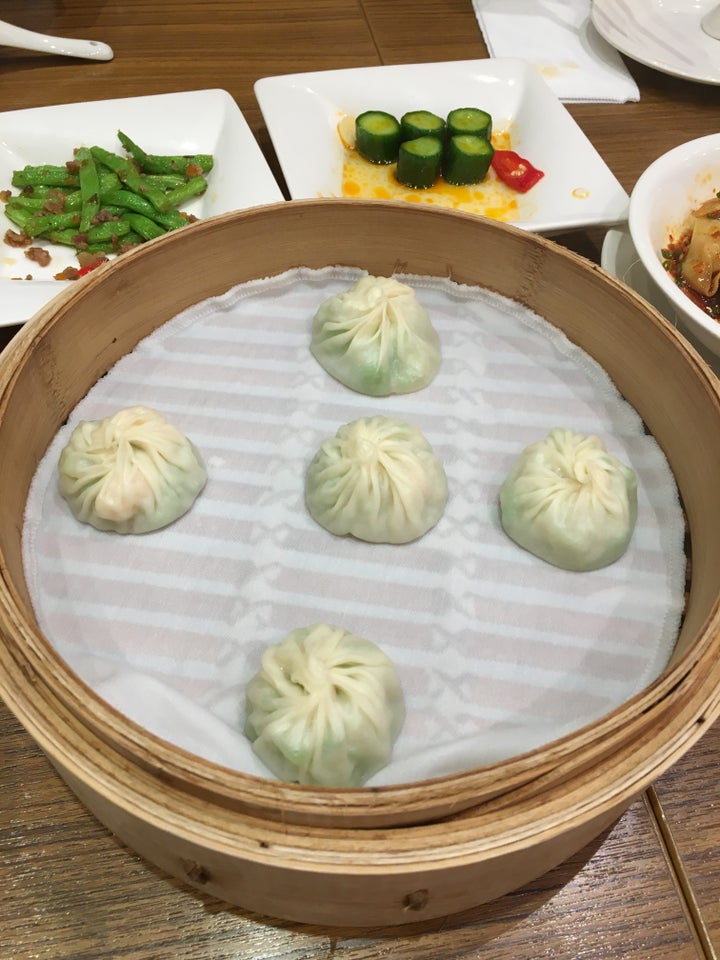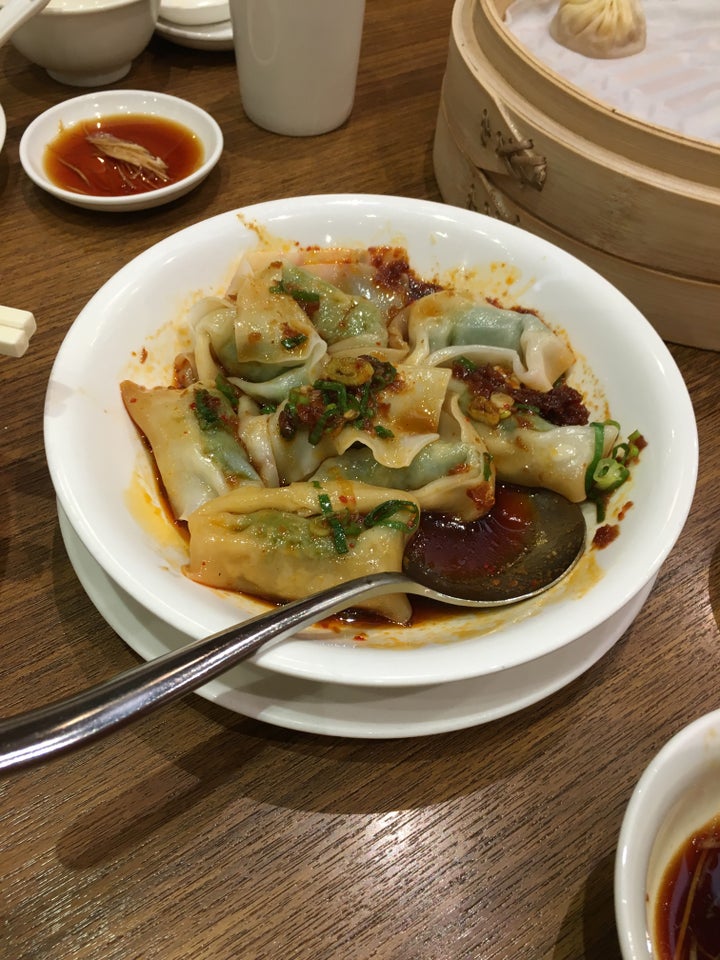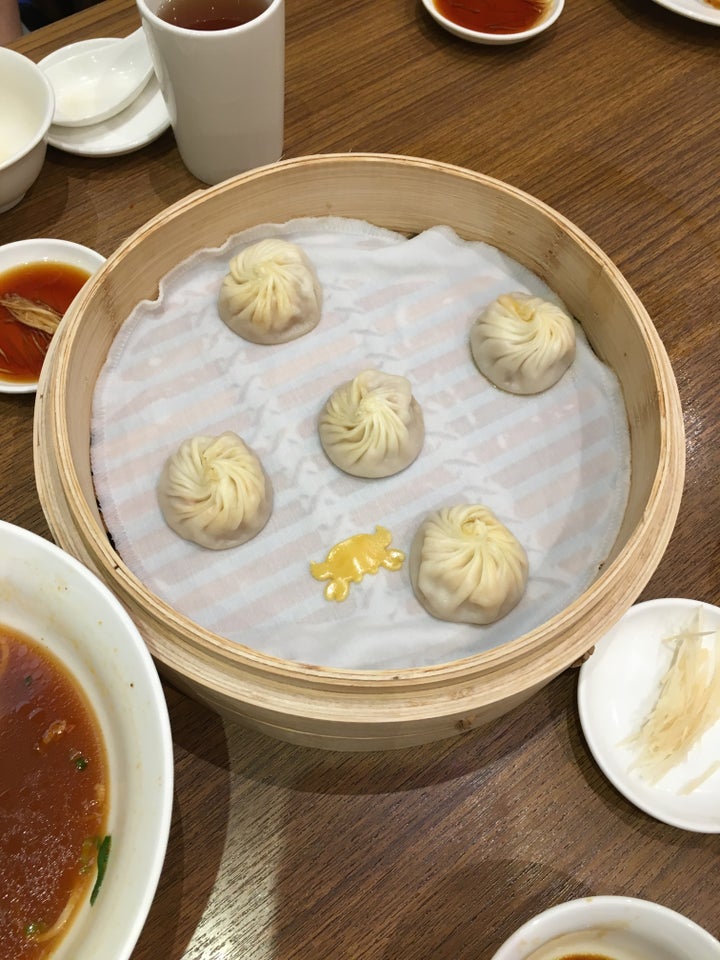 Various food trucks in the U.S. have been doing a ramen noodle burger patty, but this rice patty is truly genious. We tried a simple pork rice burger and a seafood one that ended up being the group's favorite.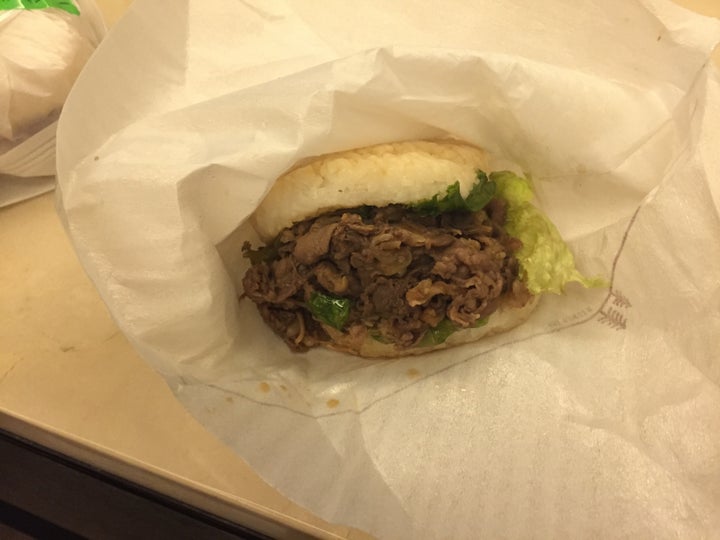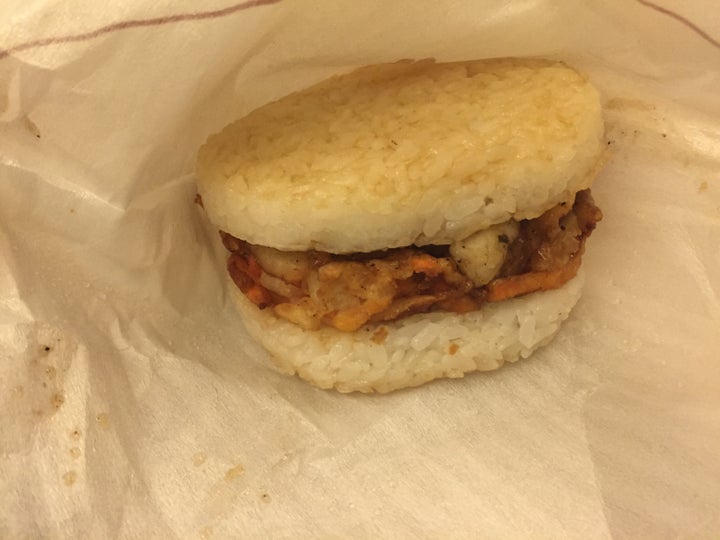 Stuffed Chicken Wings from Sun Moon Lake
This chicken wing is so special because it's deboned then stuffed with sticky rice, green onions, hot sauce and a white pepper combination. Deboning the chicken is an easy way to win me over but the flavor of the chicken, onions and rice combination was dynamite. A must try in the Itashao Village by Sun Moon Lake.