No one else is inside the church; our whispers echo off the walls.
We're on the floor of a thousand-year-old Roman Catholic San Saba basilica, running hands over the smooth tile. Every groove and color of the mosaics are taken into account, instead of the grand altar and iconic domed ceiling. Alvise wants to have us slow down, drink in the moment and savor every detail.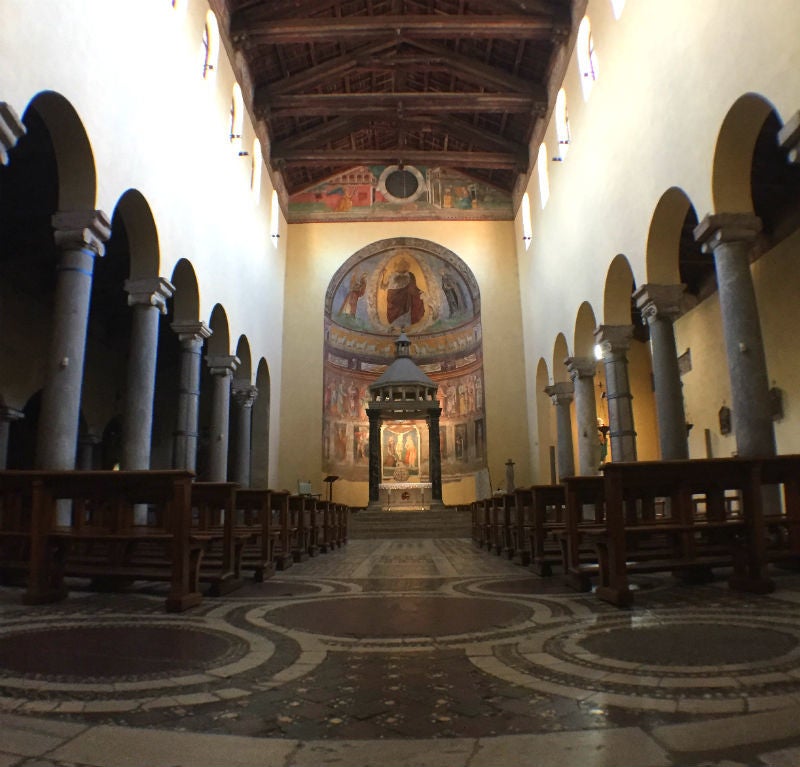 Moving over the left side of the building, there is a large mural of a man with a pouch in hand. He's lowering it through a window down to three sleeping girls. Alvise explains this is depicting Saint Nicolas – better known as Santa Claus. Somehow this paint on stone has endured since the 13th century with a clear message.
"See?" says Alvise. "The mural represents how we should give to other, without expecting anything in return. It's a message of great love, of life and of the key to happiness!"
Arriving to Rome in the Dark
We touched down late night in the city and took a cab towards the Coliseum. It loomed dark in the streetlights, but was still magnificent up close – it's huge!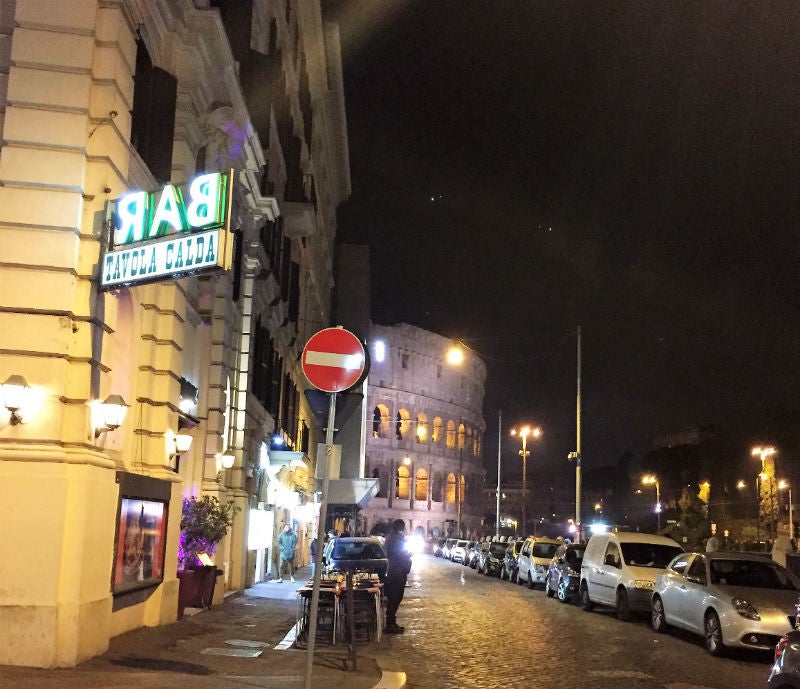 Just around the corner was the place we'd stay for the night.
Rome is Swinging
Retrome is a whole other take on accommodations. The owners had a vision of paying homage to the golden ages of design, decades past of color and chic style. Each common area and guest room at the Retrome is different, with furnishings and décor that's a blast from the past.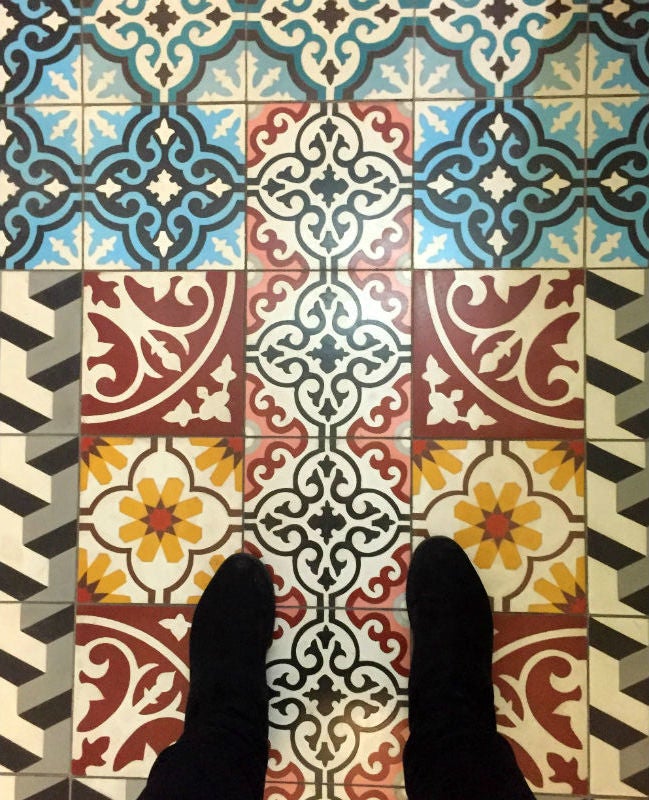 I wasn't sure what to expect, but it was one of those hotels where I immediately felt at home. As soon as I got into our room to check it out, I gasped as I opened the bathroom slider. I was transported back 20 years to my grandmother's home – clean, with muted yellow tiles and glass door shower. It's nostalgia, lovely curated and kept clean for all guests.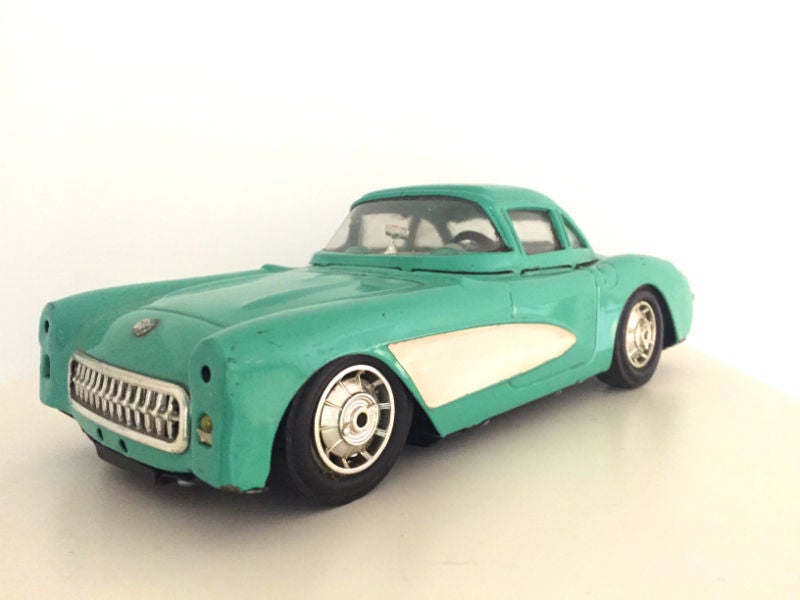 Most rooms require a walk up narrow stairs, but the check-in staff are happy to help out. Enjoy a coffee out in the sunny terrace or a little work time in the front lobby, surrounded by vintage TVs. A map given at check-in shows where there are great thing to see, and obviously eat.
The Italian Food Foray
We picked Trattoria Luzzi and although we arrived late, still got some incredible homemade Cacio e Pepe (cheese and pepper pasta, the best) served right out on the street. We filled the checkered cloth table with bruschetta, prosciutto and melon, local wine and meatballs too. A short still back brought us right to our cosy bed – the mattress certainly wasn't retro and I had one of the best sleeps I've enjoyed in a long time.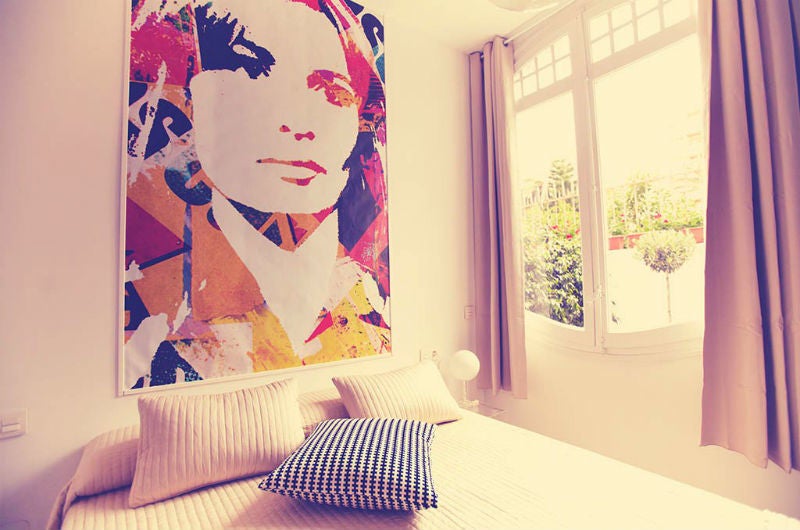 While there's no breakfast on-site, they offer vouchers to the nearby cafes. I prefer this, as it gave us a chance to step outside the hotel, have a little 5-minute walk and be rewarded with a super local pastry, sandwich and coffee at a neighborhood shop. It also gave me the excuse to get gelato on the way back at the corner. Don't judge me, I'm an adult and can have ice cream before noon.
Vroom Vroom!
It was then time for a mini-adventure. In theory, we hope to be back to Rome with more time to explore. Then, I'll hit up all the iconic landmarks and attractions with days to spare.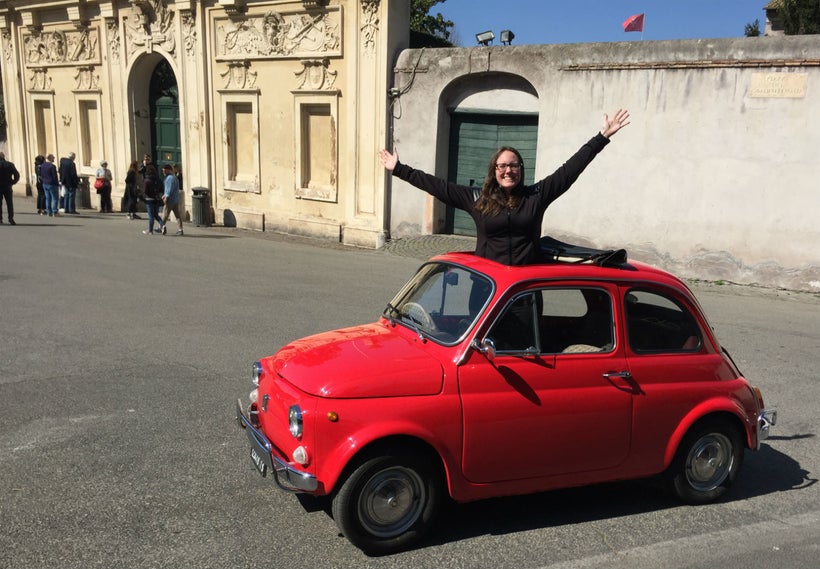 Alvise owns a small fleet of these vintage cars and offers a unique type of tour, called the Rome 500 Experience. You'll get into the heart of Rome by moving to the outskirts of the city, catching the eye of lesser known locations and curiosities.
After the visit to the basilica that pays homage to Santa Claus, we headed to Rome's Caracalla Baths. Many people skip this is it's not city center, but I thought it was impressive in size and history, well worth the pitstop. People claim that SPA is actually an acronym, deriving from the Latin phrase 'Salus Per Aquam', or health through water. However it's more likely to have derived from Spa, Belgium, which was part of the Roman Empire.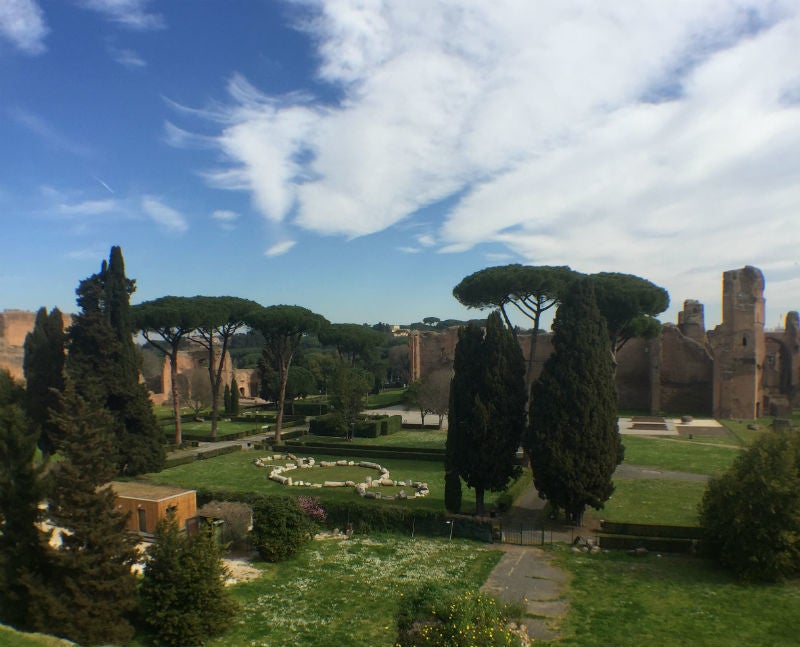 Next was the uphill climb via Fiat to the Piazzale Garibaldi – arguably the best view of Rome city below. Head there around noon to hear the daily cannon blast, which is supposed to help the church calibrate when their bells should ring.
I loved peering through The Aventine Keyhole - I didn't even know this existed! The closed off property is technically a sovereign state christened by the Knights of Malta. Through the keyhole, you can be in Italy, see the Knight's sovereign property and have a view of the Vatican too all at once. Alvise knew exactly when to go and we waited in no lines at all to check this out.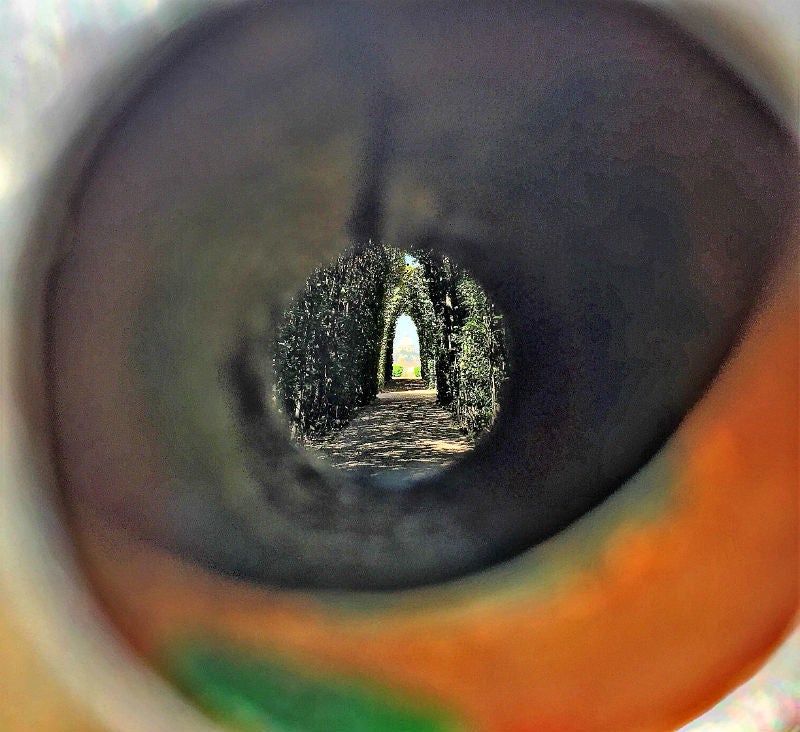 After a quick top for a cappuccino (obviously), it was onto a little architecture lesson for pre-and-post 1930s buildings, and a short stop at some old communist buildings as well. I won't ruin all the details – it's well worth hearing the tour in person!
Although we knew exactly were we were going, it was great to have a backup. And for me, fun to follow along the route to help get acclimated to Rome's streets. Although we brought along our TomTom Go 5200 for the rest of the time in Tuscany, I loved whipping it out in Rome too!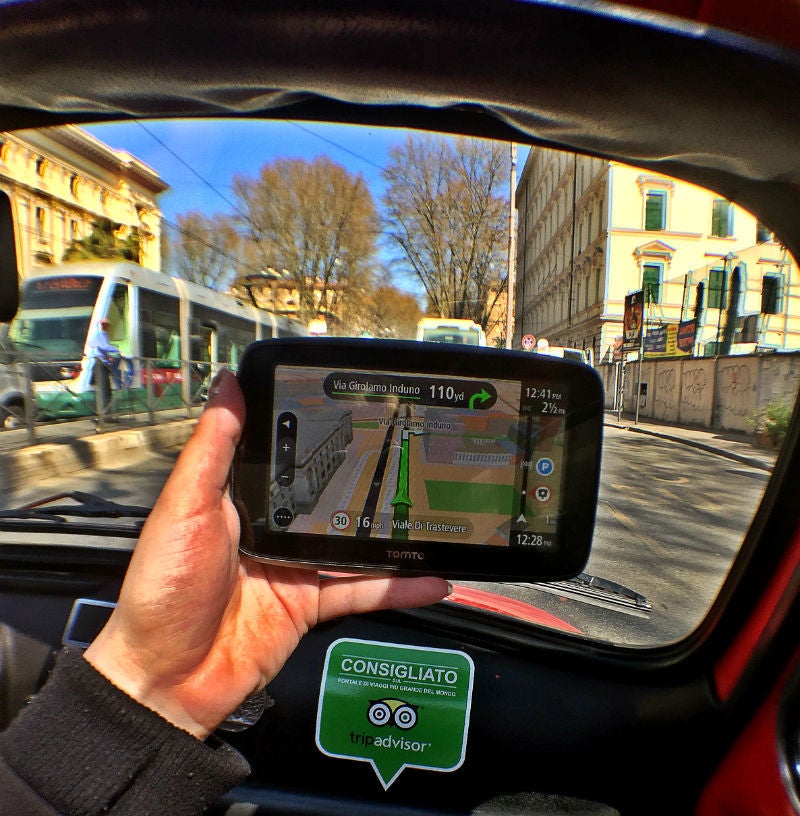 The Rome 500 Experience can accommodate different ages and different sized groups. You're welcome to tackle driving on your own, but we definitely preferred having not only our expert guide Alvise, but his skills of maneuvering through insane Rome traffic.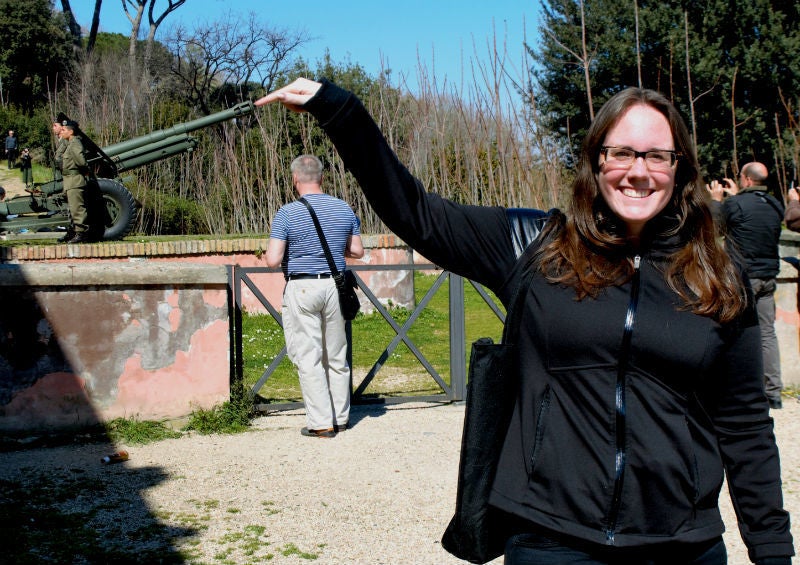 This tour is really special. I've never felt more quickly immersed in a place before, gaining a true appreciation of the city almost instantly. Having a guide like Alvise too, who's so passionate and joyful about his home, it's also a treat. It's so true – happiness is infectious and the key to spread the love while traveling the world.
Read more about Rome and other amazing group travel adventures on PureWander.com!
Calling all HuffPost superfans!
Sign up for membership to become a founding member and help shape HuffPost's next chapter
This post was published on the now-closed HuffPost Contributor platform. Contributors control their own work and posted freely to our site. If you need to flag this entry as abusive,
send us an email
.