As the capital of the Netherlands, Amsterdam is a hot spot for weekend travelers. There are hundreds of things to do in Amsterdam, from sightseeing at historic sites and museums, smoking in coffeeshops, and 'window-shopping' in the Red Light District, to simply enjoying its upbeat nightlife. Best seen by bike or foot, Amsterdam is a quaint city with its brick buildings, central canal, street performers, and charming Dutch crêpe spots.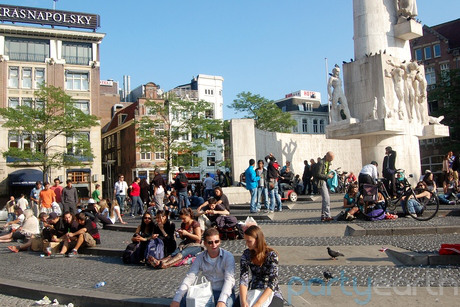 To best explore Amsterdam, visit a local bike shop and rent a bike for a few hours. Spend the day exploring historic sites, such as Dam Square -- the site of the National Monument, Royal palace, and Nieuwe Kerke. At the heart of Amsterdam, Dam Square is a common gathering spot for tourists with its local street performers, cafés, and the occasional soccer match (yes, played on concrete). Other destinations could include the Anne Frank house or the famous I amsterdam sign. In the meantime, get lost exploring random cross streets -- you may be surprised where they may lead.Who knows, you may happen across a marketplace, tavern, or a Smart & Sexy parade celebrating the rights of women. Amsterdam never ceases to surprise. As a cautionary piece of advice, be mindful of the trams that tend to travel along the narrow streets without demanding much notice.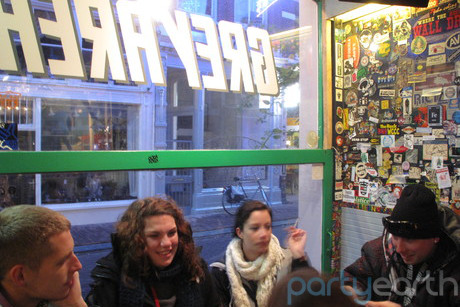 Amsterdam has a unique culture that allows travelers to smoke in coffeeshops, explore museums by day, and witness the streets of the Red Light District by night. Amsterdam's cannabis-stocked coffeeshops are a necessary stop for many travelers. There are more than 300 Amsterdam coffeeshops -- with varying atmospheres and styles -- to choose from. It is hard to miss the multitude of palm tree logos, COFFEESHOP signs, and Rastafarian flags that advertise that a place sells marijuana.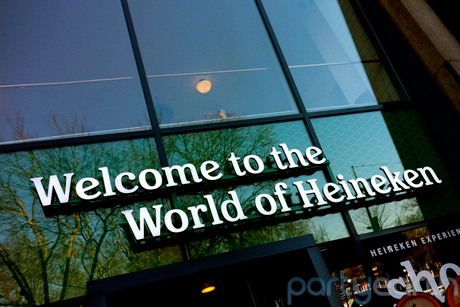 One of the most popular museums in Amsterdam is the Heineken Experience -- a fun, interactive exhibit that educates about the brewing process. The 75-minute guided tour includes beer tastings, virtual bartending lessons, futuristic recliners for watching classic Heineken commercials, and more!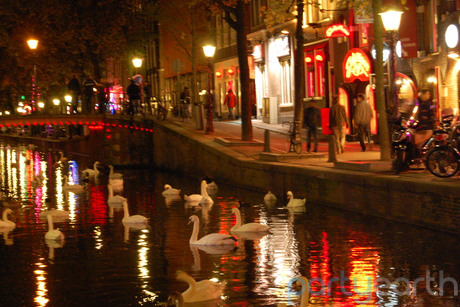 For a uniquely eye-opening experience, spend an evening in Amsterdam's Red Light District -- one of the oldest parts of the city that is best known for its sex shops, adult theaters, and red-lit windowdisplays of young women selling their services. The prude or faint of heart should be forewarned that this could be an emotion-provoking experience.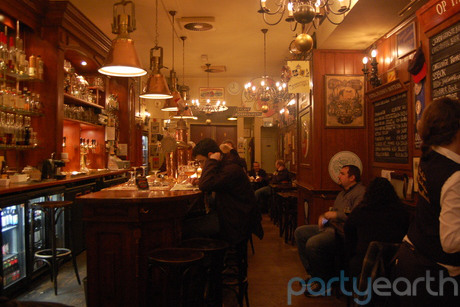 As the streets of Amsterdam come alive at night, travelers can tailor their choices by selecting from a variety of clubs, pubs, and dance festivals. Proeflokaal Arendsnest is a popular destination for all beer lovers, who appreciate the 24-page listing of beers with bios of their histories, ingredients and flavors. This traditional Dutch pub - with authentic blackboard menus, copper taps, and wooden interior - attracts a local clientele. For the club-goers, Paradiso is a popular multilevel dance venue that is famous for delivering intimate performances by well-known musicians. This former 19th- Century church - with massive balconies and stainedglass windows - has an upstairs that sets the stage for musicians and DJs, a smoking room on the second floor, and a basement café. The headliners perform on the stage in the main room and, in the past, have included the Rolling Stones, Jamiroquai, and Willie Nelson.
By Mariah Morton, Party Earth writer.
Related