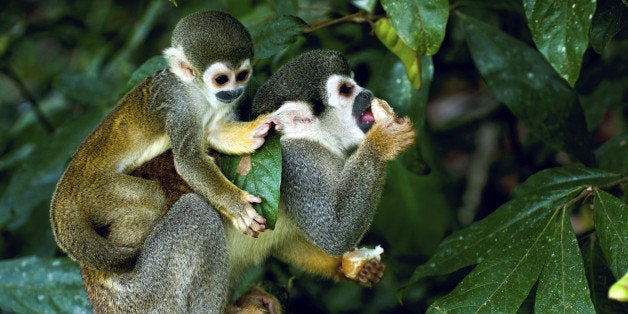 This article was co-authored by Peter Mogielnicki. Peter is a professor emeritus at the Geisel School of Medicine at Dartmouth, an avid gardener and fisherman, and the proud father of Katrina Spade. He blogs about ideas and the environment on Cereflections.
Nature is not a place to visit, it is home. -Gary Snyder
Have you ever been faced with difficult decisions after a loved one has died? If so, you most likely worked with a funeral home to decide between conventional burial or cremation, set up a funeral, and make choices regarding embalming, caskets, and urns.
While there is a bewildering array of decisions to be made when someone dies, there are relatively few options for the disposition of the body, considering the incredible cultural diversity around us. For the majority of Americans, the only options are conventional burial and cremation. But these methods lack meaning for many, take an environmental toll, and are problematic in urban centers.
The issue of decreasing cemetery space has been in the news worldwide. Five years ago a headline in Huffington Post's partner, World Post, read: London Cemeteries So Crowded People Encouraged To Share Grave With Stranger and five months later the New York Times stated: City Cemeteries Declare Gridlock. The cemetery space shortage is not restricted to megalopolises, either. Kelowna, British Columbia (population 108,000) is debating what to do when its cemeteries reach capacity and Boynton Beach, FL (population 68,000), recently considered replacing its Little League field with cemetery plots, (ultimately deciding in favor of the ball field).
Interest in alternatives to concrete vaults, toxic embalming practices, rare wood caskets, and the greenhouse gas contribution of cremation has been growing. It is easy to find information about DIY funeral practices, (only relevant if one is fortunate enough to own a few acres in the country), and many more green cemeteries are available now than was the case a few years ago. But as well-intended as these efforts are, green cemeteries still compete for prime real estate and arable land, and they are uncommon in urban areas for that reason.
The problem of what to do with the bodies of our deceased will mushroom rapidly as the baby boom generation ages. And why should country dwellers be the only ones who can return their loved ones' bodies to the earth in a personal, gentle way?
The Urban Death Project is developing a new option which may appeal to those among us who want to minimize environmental harm and give something back to the earth when we die. It is a system designed for urban settings in which human bodies are transformed into a soil-enriching substance. This choice can also provide a deeply spiritual element for those who see something sacred in the cycles of life and the processes of decomposition and regeneration.
The Urban Death Project has designed a system where bodies are laid into a constantly replenished core filled with wood chips and sawdust, then covered with the same material and gently transformed into compost. What happens to a body in an Urban Death Project facility is a lot like what's happening on the top six inches of the forest floor, as organic material breaks down to form precious topsoil.
Much like urban libraries or places of worship, each of these facilities will be designed to a unique neighborhood aesthetic, serving the human needs for ritual, contemplation and saying goodbye to a loved one. Inside each building, a central core will serve the common purpose of returning the remains of a loved one to the living earth.
The Urban Death Project is beginning its second phase of design development as we speak, and will be launching a Kickstarter Campaign on March 30 to raise funds. If you feel inspired to participate in this exciting cultural shift, please visit www.urbandeathproject.org to learn more and sign up for updates.
Related
Popular in the Community