Those of us watching the news from afar often want to help, but knowing exactly which kind of aid to send can be tricky. The best thing you can send is money, according Lt. Col. Ron Busroe, national community relations and development secretary for the Salvation Army.
"The best way to help after a disaster is to make a financial donation," he said in a statement to HuffPost. "Monetary contributions also support local economies and ensure that businesses can operate when relief supplies diminish."
If you'd rather send goods, it's wise to go through a trusted organization instead of mailing them on your own.
If you'd like to donate to Irma victims ― monetarily or otherwise ― here are some excellent ways to do so.
If you're donating to a big-name organization, choose wisely.
Or, donate to a specific project on a crowdfunding site.
Donate to a food or diaper bank.
Buy merchandise to support devastated areas.
Send a ShelterBox of repair tools.
Before You Go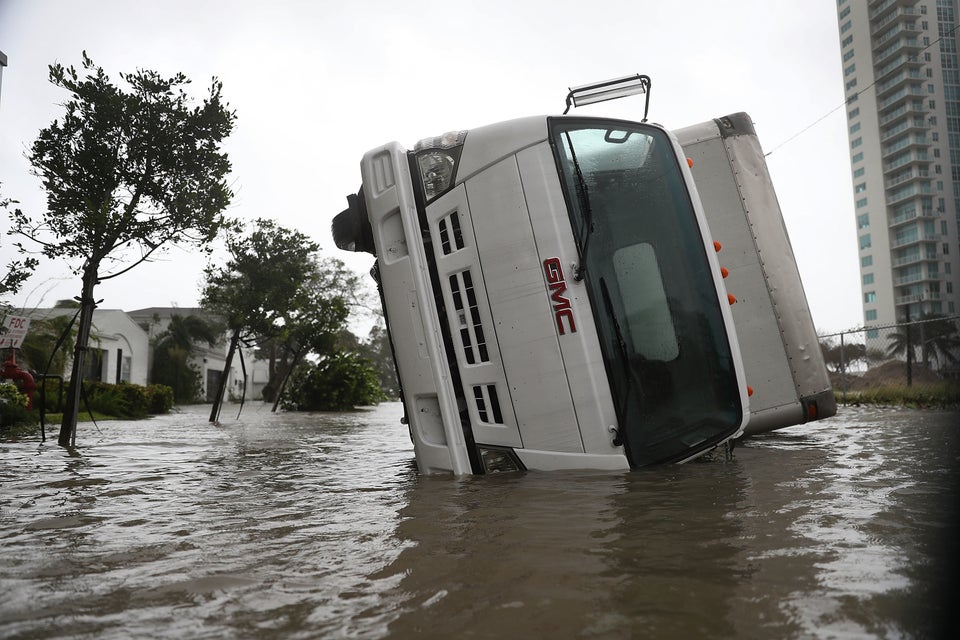 Hurricane Irma Hits Florida