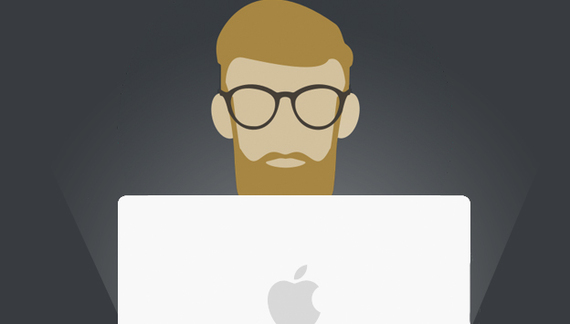 Hiring a full time writer is one of the best investments you can make, but it can also be a giant headache. Even with the most talented of writers, your first full time writer will need to be trained to write content that works with your website and with your house style. This requires a great deal of preparation, communication, and patience.
After running a content creation firm for the past few years, I've had to hire many writers, and I've put together resources for my team that have made this process much easier for us. If you're ready to take the plunge, these tips will help you avoid mistakes that many others (including myself) have made, and will streamline your training process.
Unless you got extremely lucky by finding a writer that is an expert at the subjects you want them to write about and already writes in the style that you require, you'll need to prepare your writer by creating some documentation for them to refer in their first few weeks of writing for you.
This can be as simple as creating a Google Drive document and taking a few minutes to put together your guidelines.
Topic relevance. Keep the title of the article in mind and think of your user who you're writing for. If you're writing an article on how to change your tires, don't write about how important it is to change your tires. Your visitors know how important it is, which is why they searched for your article.
Content length. Some blogs prefer 700-800 word articles, while others prefer articles that are 1000-2000 words or longer. You don't want all of your articles to be exactly 700 words either. It's a good idea to recommend that they write as much as they can, but stop when they find it hard to add further value to an article.
Article contents. Do you want them to include formatting, links, lists, bolding, italics, and images, or will you be doing those yourself? What about videos?
Article structure. How many sub-headings will be in the article? Will there be an introduction and a closing thoughts area? What about encouraging comments?
Delivery. How will your articles be delivered? Email? Google Drive? Dropbox? How will the files be named and organized?
Other formatting preferences. Double or single-spaced? Do you prefer footnotes? Capitalize lists or leave the first letter lowercased?
Being thorough is great, but you also don't want to overwhelm your new hire. We try to keep any new employee documentation to a few pages or less. The first week is stressful enough as it is for new employees; giving them a 20+ page instruction manual will slow things down.
For your writer's first assignment, you'll want to start them off with a light week's worth of work, but you'll also want to give them a challenging topic. Its important to see how they handle it; it can tell you a lot about your employee and their ability to research, prepare, and execute a helpful article on a difficult subject matter.
Set a clear deadline. Weekly deadlines are easy to work with, especially if you set the deadline to be the same day every week.
Stay in close communication with your writer, especially throughout the first few weeks. Encourage them to ask questions and ask for guidance when necessary. You are there to help, and you prefer they ask if they are stuck, instead of potentially wasting time and resources in the wrong direction.

The number one issue with writers that we've seen in this industry is that they get hung up easily. Good writers can get stuck on an article for days or even weeks, but to consistently create good website content, that kind of schedule simply isn't feasible.
Occasional phone calls, instant messages, or emails will clear up communication issues and will ensure that things are moving smoothly and that they are on their way to meeting their deadline. I like to tell writers to aim for 2-3 hours for each article and to read it over once or twice before submitting it to me.
When you receive your first articles from the first week's assignments, you'll want to give them a good look over.
Read them completely. When I say completely, I mean from start to finish; I'm guilty of skimming articles myself, but this is the time to thoroughly read and re-read their articles from start to finish.
Run a plagiarism check on their content. Especially during the first few months, run everything they write through a plagiarism checker like Copyscape. I personally have had an experience with a writer who started plagiarizing after the first couple weeks of working with our company.
Check for grammar and spelling. A spell checker is fine here, but you'll also want to do this when reading their article. Plenty of spelling mistakes will pass a spell checker, especially with a sentence like "When writing an article, you'll want too check grammar". The word "too" passes a spell check, but it should clearly be "to".
Let them know if you spot mistakes. The first few weeks of a new writer are the most difficult, so while you want to let them know of any mistakes, make sure its constructive criticism, and not just criticism. If one of the mistakes was one that was clearly outlined in your document created earlier, refer them again to it and urge them to give it another look over, and stress its importance.
If you need revisions, you can send a quick email or make a phone call explaining what needs to be done. If possible, make edits yourself (especially if they are small); it's more important that these changes are applied to future articles rather than the article you are reviewing. It sends a better message and gives a stronger feeling of teamwork instead of micro-management.
Our best writers needed a good deal of instruction and preparation in their first few weeks of being hired. If your new writer isn't taking to your assignments quickly, it doesn't mean they aren't a good writer; patience and good communication will go a long way to build a strong relationship between you and your writer and to minimize mistakes in the future.
Give praise when its due, and don't be shy to let your writer know if you prefer their content to be delivered differently in the future. They will be relieved at your transparency, and you will be a pleasant employer to work for.
How is your writer working out for you? Let us know in the comments below!
Calling all HuffPost superfans!
Sign up for membership to become a founding member and help shape HuffPost's next chapter