Adopting a dog is an incredibly rewarding experience--adopting one temporarily, falling in love, then letting them go forever is a whole lot harder.
Sarah Brasky, founder of Foster Dogs NYC, says that while taking in a foster pup this Valentine's Day is a surefire way to bring more love into your life, it takes a certain kind of woman (or man) to provide that sort of selfless love to an animal.
"The most common question people ask me is, 'Won't I be sad when the dog finds a forever home?' The answer is, yes, of course, but someone else is going to love and care for them just as much," Brasky said. "And, you're making more room in your home for the next dog to be rescued from the shelter, so they can find a home, too, and so on."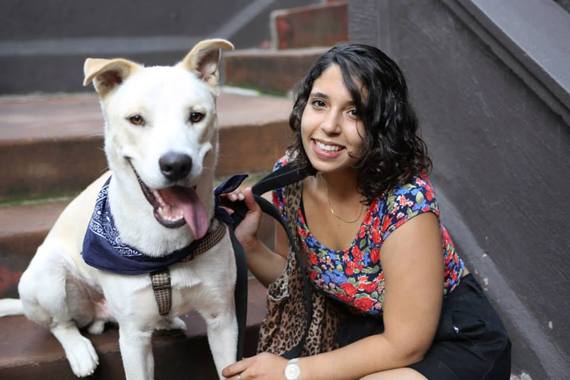 Over five years ago, armed with just a website and a strong passion for helping dogs get adopted, Branksy started the organization to help bring visibility to shelter pups who were down on their luck, bypassed by one human after another. Her main goal: get them out of the shelters and into comfy homes where they can await potential adopters.
Until the perfect human match comes along, foster parents help the little guys realize that people can, in fact, be trusted again, and that the world is not such a scary place. This gives the pet time to relax, unwind, and experience some serious TLC while they wait to meet potential adopters.
Some people do opt to adopt their foster dog, and there's a name for that: foster fail. It's a tough call either way, because it could mean closing that home to future fosters still waiting at the pound.
New Yorker Asa Shibuya, who has fostered with Social Tees Animal Rescue and In Our Hands Rescue, says that it is truly the most selfless labor of love.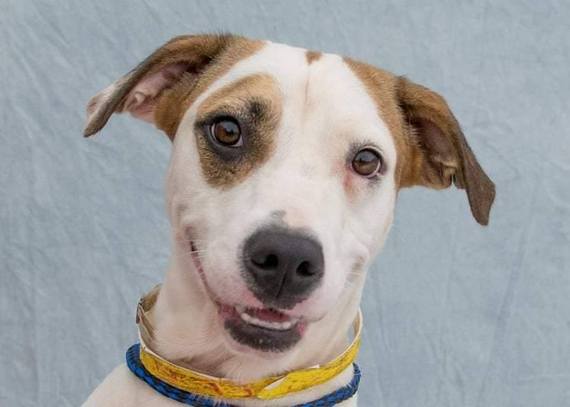 "The longer Molly stayed with us, the more I got attached. Seeing a shy, scared little girl open up like that was the most heartwarming and rewarding experience," she said. "I cried every night before her adoption events and walked home in tears every time I dropped her off, anticipating goodbye."
Unable to imagine her life without her, there were many times she considered filling out the adoption application. But one thing held her back. "If I adopt her, I won't ever be able to help any other dogs in the shelters right now."
After five weeks, Molly went to a loving forever home. Asa still thinks about her every day as she continues to welcome new fosters into her home.
If you think you're up for the job, you probably have a lot of questions: Where will my foster dog sleep? What will he do while I'm away? What if I have to skip town for a few days? Won't I die of a broken heart when they find a permanent home?
Brasky has created a number of wonderful resources for foster parents, from an initial shopping list to what people can expect in the first week.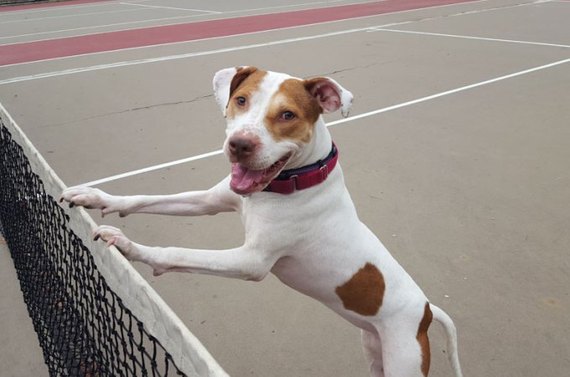 The Foster Dogs NYC website also hosts a forum where foster parents can share their experiences, reach out for help, and post questions and answers. There are some great tips here, on the Get Started page, where you can also download a copy of the tip manual.
In addition to their regular foster program, they operate an especially unique "Fospice" program, actively searching for elderly or terminally ill dogs to place in homes for the remainder of their lives so they can have a happy ending. Parents who sign up for Fospice receive financial support and other great doggy swag.
While fostering means setting a new love free, the experience could help you find another--one that walks on two feet.
"Walking a dog with an 'Adopt Me' bandana is a fantastic way to meet people," Brasky adds. "Foster dogs make excellent icebreakers."
Related
Popular in the Community