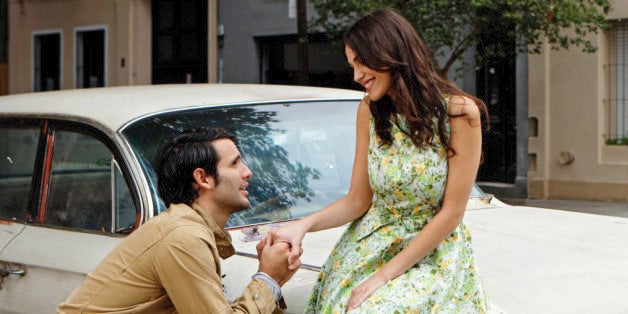 You've made the decision to propose marriage -- how exciting! The act of asking someone to marry you is a huge life milestone and you'll remember the big moment for the rest of your years together.

But beyond getting the ring and knowing that you're going to do the ask, you have to figure out what you're actually going to say during your proposal, which can be a bit nerve-wracking. There's probably so much you'd like to tell your partner and you don't want to fumble over your words. Therefore, you want to be prepared but not sound too rehearsed (or have to rely on reading notes, which can be distracting).

The best thing to do? Keep it short and sweet. Here are the four things you should include when you're down on one knee.

1. How you feel about your partner.
Take a moment before the proposal to really think about why you want to spend your life with your partner. If it helps, get out a pen and paper and write down a list of everything you love about him or her. Then, choose two or three especially lovable or special characteristics about your beloved that you can highlight as you're leading up to the big ask.

2. The defining moment when you "knew."
This is a particularly important thing to include in the proposal because your partner may not know when exactly you decided that he or she was the one for you, forever. Being able to look back on that moment with a new perspective will be especially exciting for him or her.

3. What the future holds for you two.
Use the proposal as a time to briefly share what your hopes and dreams are for you two--perhaps you can't wait to start a family or travel the world together. Including this shows that you've thought a lot about the years and decades to come. You'll express your enthusiasm for spending your lives together and doing so will build anticipation for your partner, too.

4. The big question.
Believe it or not, some people get so nervous during a proposal that they forget to ask "Will you marry me?" Four words have never been so significant, however. No matter what you say beforehand, if you don't utter this question, you haven't really proposed! So, be sure to cap off your speech to your partner with this oh-so-timeless phrase.
A version of this post originally appeared on Robbins Brothers' Engaged blog