When I was interning at a big fashion magazine, someone came in for an interview wearing an ill-fitting Ann Taylor suit and before the candidate even opened her mouth, my boss whispered, "I can already tell she won't fit in." While this may have been harsh, the candidate didn't do her research and her outfit was all wrong for our office environment.
When HuffPost Style sat down with Lucky Magazine editor-in-chief Eva Chen last month, she admitted that selecting an outfit for such an occasion can be challenging. "It's tricky interviewing to work at a fashion magazine or in the fashion industry because...it can go two ways," she said. "People can either dress very corporately and wear a suit and look totally wrong, [or they think] they're interviewing to be a designer or to be on the runway, and they'll wear a crazy outfit."
Regardless of where you're interviewing, you should never look unkempt and your outfit should never be too tight, too sheer or too low cut. But in creative fields, bright colors, interesting silhouettes and trendy pieces are welcome as they show your personality and originality.
Below are some suggestions of outfits that could work well for interviews at PR firms, fashion magazines and art galleries -- but make sure you research the company beforehand. And if worst comes to worst, you can always do a little lunchtime stalking outside of your prospective office.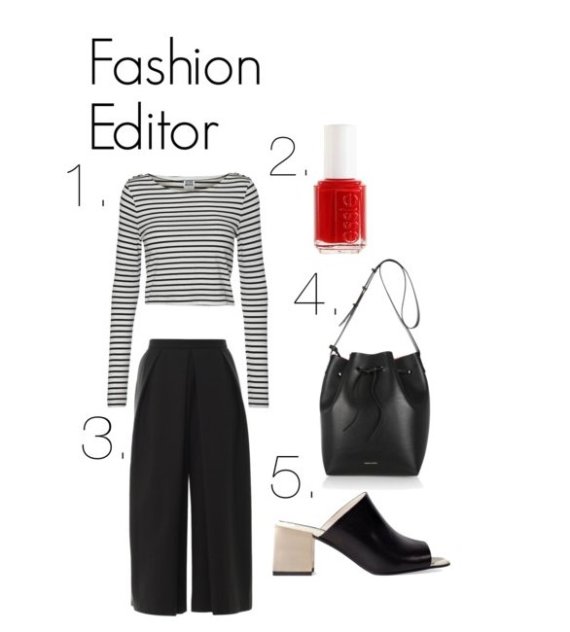 1. Vera Moda Cropped Long Sleeved Blouse, $27; 2. Essie Red Nail Polish Shades, $8; 3. Tibi Cropped Pleated Trousers, $385; 4. Mansur Gavriel Leather Bucket Bag, $495 5. Zara Leather Wide Heel Mule, $100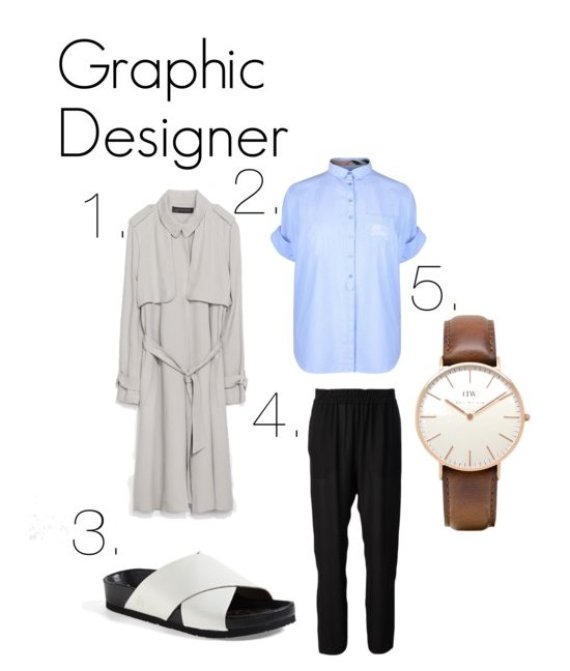 1. Zara Loose-fit Trench Coat, $139 2. Burberry Brit Button Tab Light Weight Shirt, $230; 3. Sam Edelman Adora, $90; 4. Isabel Marant 'Hany' trousers, $246; 5. Daniel Wellington Classic St Andrews Watch, $270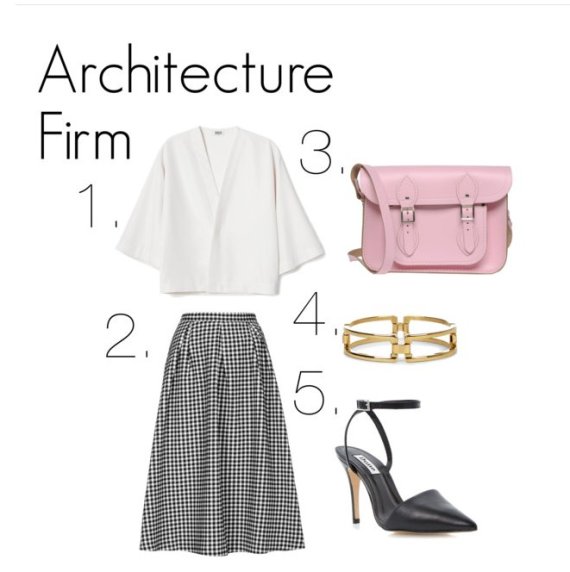 1. Marais Frame Jacket, $40; 2. Gingham Calf Midi Skirt, $96; 3. The Cambridge Satchel Company, $161 4. Sole Society Open Link Bracelet; $24 5. Black Pointed Toe Two-Part Heeled Court Shoe, $135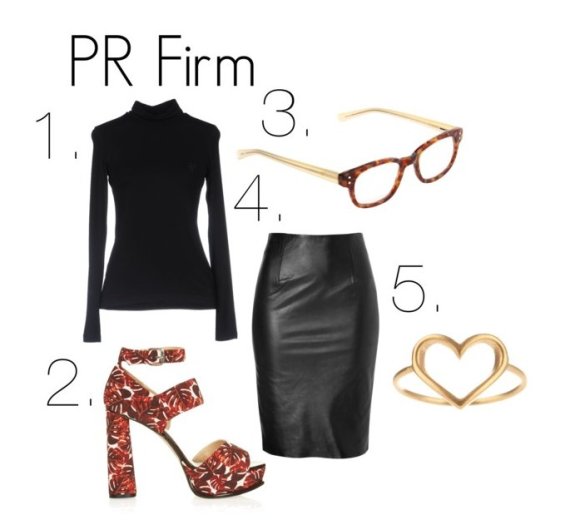 1. Guess By Marciano T-shirt, $93; 2. Loha Printed Platforms, $110; 3. Eyebobs Butch Readers, $75; 4. L'Agence Leather Pencil Skirt with Ruffled Kick Pleat, $420; 5. Large Heart Ring, $41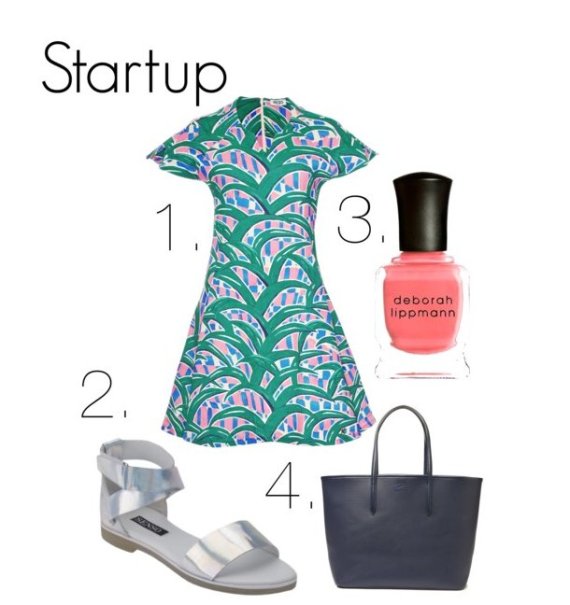 1. Kenzo Printed V-Neck Cotton Dress, $190; 2. Senso Women's Faye II Holographic Leather Sandals, $100; Deborah Lippmann Break 4 Love Nail Polish, $18; 4. Lacoste Chantaco Medium Tote, $248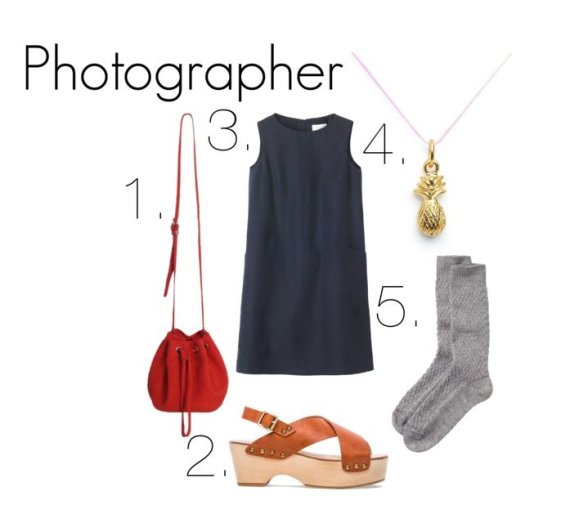 1. Zimmermann Leather Cross Body Bag, $230; 2. Hans Cross Strap Clog Platform, $285; 3. Dora Pinafore Dress, $145; 4. 18Kt Plated Gold Charm on Cord Pineapple, $20; 5. Organic Wool Socks, $22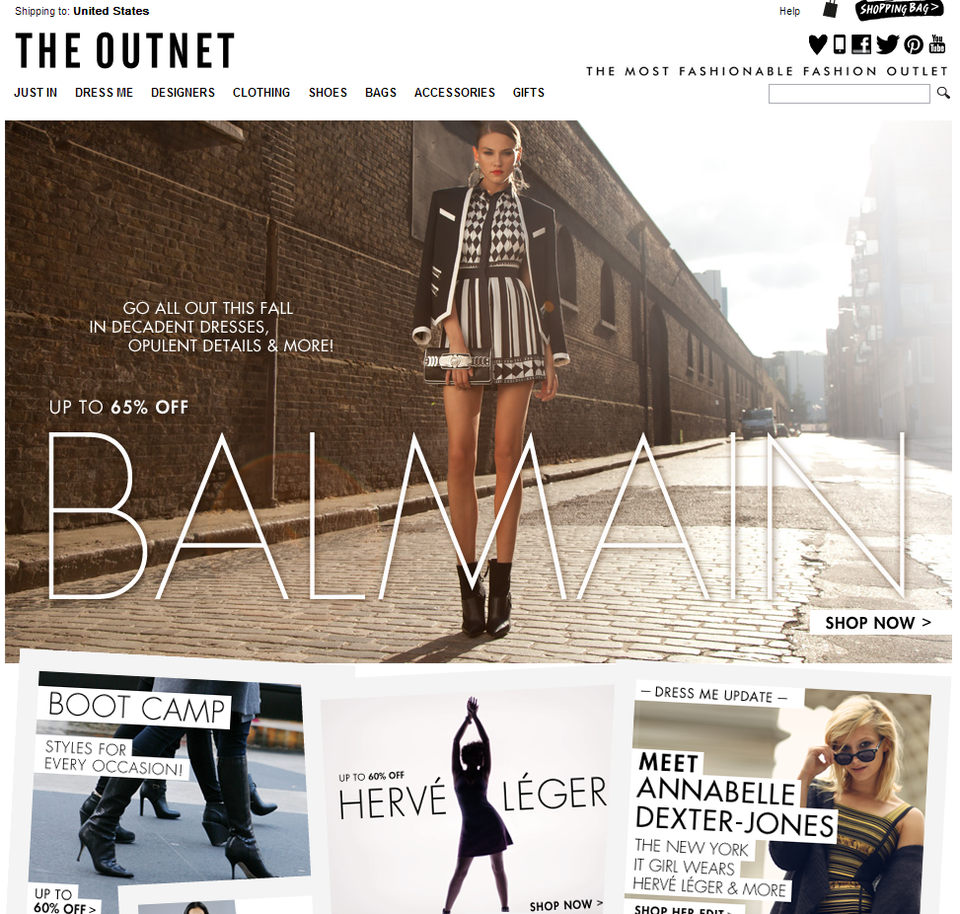 Our Favorite Online Shopping Sites