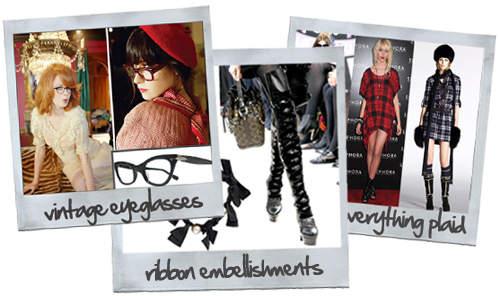 As a style editor, I'm mindful of fashion trends but will I really be sporting brogues with an army jacket to the office? Probably not. On the other hand, here are ten staples I will be wearing--not just in 2010 but probably over the next half a decade.
1. Foulard With Tie Pin
Rule #1: Learn how to tie a scarf because a silk foulard has adorned the necks of the loveliest ladies throughout history. I fully embrace this accessory and have added my own chic spin to this tradition--the ingenious idea to add a vintage tie pin to finish the look. It gives a little bling to the foulard and the masculine touch gives it an astute edge.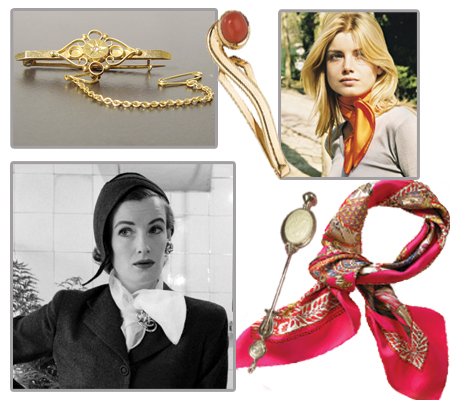 2. Insect & Bug Motif Jewelry
Real crawlies give me the creeps but these bejeweled bugs make me quiver with delight. Attach a glittering arachnid to your evening gown or accent your favorite jeans and tee with a beetle hand piece or butterfly cuff. Either way, these insects are ones that you'll wanna keep away from the exterminator.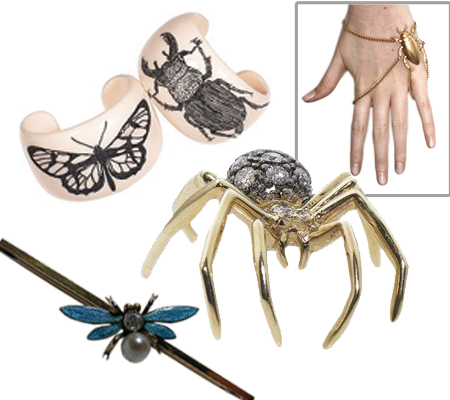 3. Vintage Eyeglass Frames
Four eyes have never looked better especially when they're framed with vintage eyeglasses. I usually buy mine at Allyn Scura whom I discovered at various vintage shows. But check around your local thrift stores and on eBay. You're sure to find a pretty pair.