A friend in her early twenties called me up the other day; she wanted my advice on fashion. She's a lesbian in her 20's, and she feels she wants to move on from jeans, sneakers and hoodies to pants, shoes and perhaps even dresses.
Last night we met at a birthday party. She was already wearing one of her new purchases - a gorgeous pair of blue pin stripe pants, and her girlfriend was wearing an elegant silky secretary blouse.
We obviously talked fashion; it seemed that all three of us have been feeling lately, that we want to be dressed well ALL of the time. Even at home, at night, when there's nobody else around.
And we wondering how come we were all going through the same feelings at the same time, I mean these kinds of realizations usually come at a certain age or place in life, and we differ a lot on those two matters.

But after we moved on to other subjects for a while, we suddenly came full circle: we had all been catching up on our Mad Men this past week. That was the answer. It made us want to dress well, not necessarily in that style, but with such meticulousness. Watching the Mad Men women, made us wish we were elegant and fabulous, always.
And that brings me back to the subject of What to Wear, and to what has become my motto on the subject for a few years now. This motto is the reason why I no longer fear the feared dress code I mentioned in my previous column. And the motto goes: You can never be overdressed - everyone else is simply underdressed!
I truly believe this. Once you're fabulous, there's a very slight chance that anyone will make an insulting or embarrassing remark on how you're dressed. Everyone wants to look amazing. You will always be either envied or complimented, but never ridiculed. And you are certain to feel good, no matter how far over the top you went.
And so, to encourage you to take this path, to have no fear and always choose overdressed to underdressed when not knowing the dress code (and even when knowing it perfectly well) here are some users of Sense of Fashion wearing their best outfits to everyday business. Can't wait to see your photos!
BeautyCrisis said she would wear this outfit "anywhere, to an outdoor music festival or to LeCirc for lunch".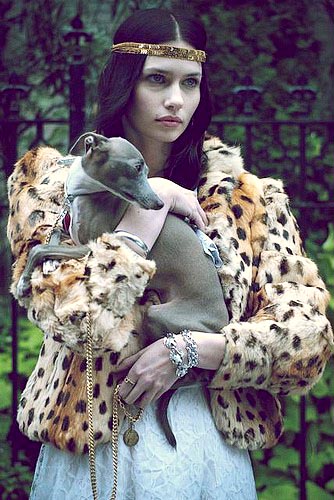 Model Anna Adams Photographer WORMC Styling Eva Weiss
http://www.senseofashion.com/beautycrisis/items/9086/Beauty-Crisis_Look-Book-Photos-01

www.beautycrisis.com
BarbroAndersen said "I went all in for a regular Friday night out with good friends and five beers. Sometimes you just have to go for it!"
Versicle said "I wore it at work" but admits she thought it "best suited for an gallery opening or something like that"
Nellysdelhi said she would wear this to a restaurant, a bar, a party or a wedding, and added that "being a girly-girl with a twist, I would change the shoes to some low-key ballerinas and wear it in the mall or a café too"
Ofer said she would really wear this anywhere, work, university or coffee with friends.
Slanelle said "it was just a everyday outfit"
And by far the most true to the motto - AnastasiaDevereux wore this to no other place than to sign on at the job centre. I think anyone would be crazy not to give her a job.
Popular in the Community