When the invitation arrived for the ASCAP Pop Music Awards, once again the dress attire was requested as "Creative Black Tie." This confused many of the guests and I spent hours researching online looking for answers as to what the proper attire would be for a woman, while combing through my closet for the perfect dress.
For men, it was quite easy. Jeans, a tee-shirt and a trendy jacket without a tie seemed to be the most popular look of the evening. A tuxedo jacket without a tie seemed to come in second place.
For women, it was a bit more challenging. Many questions arose as to whether it was appropriate to wear short or long for the occasion. As it was a music event, I decided as a non-performer or honoree, something fun, flirty, and short would make a statement, without standing out too much.
I counted only a handful of long gowns, mostly worn by Award recipients, so wearing short and colorful dresses defined the Creative Black Tie attire for the evening as the perfect way to go.
Ellen Olivier, from Society News LA believes that Creative Black Tie gives people the great opportunity to get dressed up, but also to break the rules.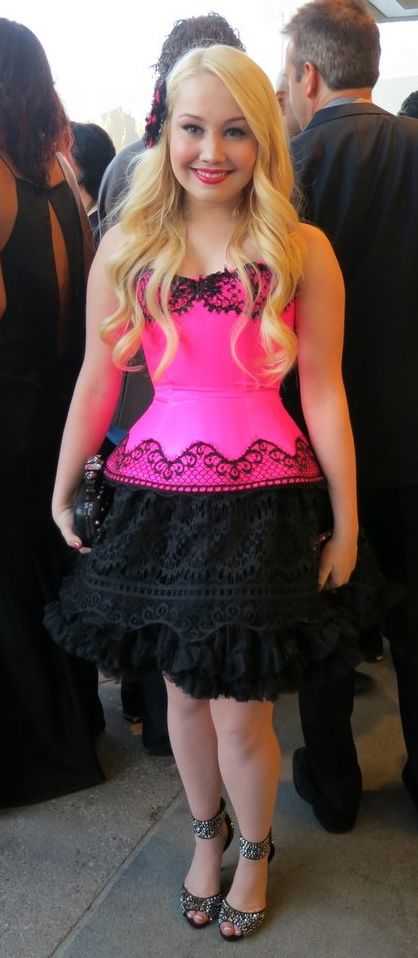 Both Olivier and I agreed that the unofficial award for best dressed went to RaeLynn of The Voice with her hot pink and black cocktail dress designed by Ani & Ari.
With invitation options so confusing these days and wedding season around the corner, it's no wonder people aren't sure what to wear anymore. From Black Tie to Black Tie Optional or Black Tie Preferred, The Black Tie Guide provides tips for men, along with a supplemental guide for the ladies.
If women aren't sure what to wear, it's best to call the host and ask how they prefer their guests to dress. Have you ever attended a Creative Black Tie event? What would you wear?
Photo credit: Society News LA
Julie Spira is a top online dating and relationship expert. She's the founder of CyberDatingExpert.com and creates irresistible profiles for singles on the dating scene. Follow @JulieSpira on Twitter.