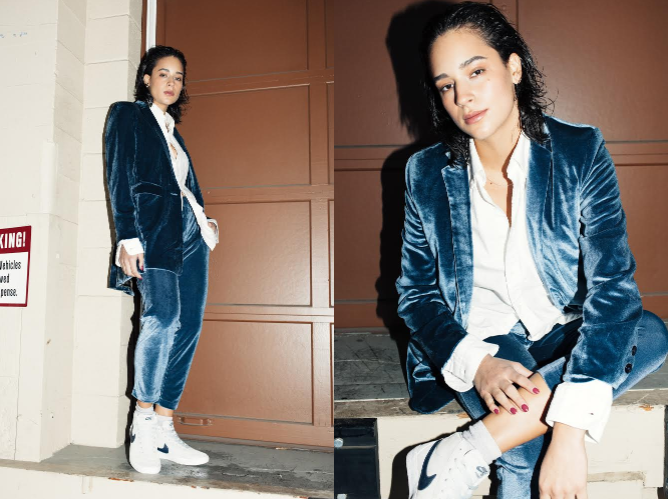 If you're a gal who's looking to ditch traditionally girly holiday attire in favor of a more sleek, comfortable and gender-neutral look, we've got you covered (in sequins, velvet, brocade print, and oh-so much more).
From jumpsuits and trousers to full-on pantsuits, the feminist fashion experts at Wildfang gave us a few tips for pulling off a camera-ready holiday looks, sans skirt.
"For those of us [who] avoid the traditionally girly look on the daily, holidays can be particularly hard," says Taralyn Thuot, Wildfang's creative director. "A suit can be just as sexy and sophisticated, and the great thing about a suit is you can totally tailor it to match your style ― and your body for that matter."
Take the dress out of dressing up. Below are 23 looks you can wear to a holiday party that aren't dresses:
HuffPost may receive a share from purchases made via links on this page.