Wedding season is almost upon us, and the one question we always ask ourselves ahead of attending a ceremony is: What do we wear?
But maybe we should also ask ourselves what we shouldn't wear.
"People are broadening the way they approach weddings and the way they celebrate," Daniel Post Senning, etiquette expert and author of Manners in a Digital World: Living Well Online, told HuffPost. There are beach weddings, mountain weddings, tailgate weddings and even underwater weddings. As a result, there are more wardrobe-related choices to be made, which makes figuring out what to wear a little tricky, he added.
A wedding is meant to be a celebration of love between two people, so when it comes to your outfit choice as a guest, you don't want to steal the spotlight, but you still want to look like you put some effort into your ensemble.
Senning, as well as Diane Gottsman, a fellow etiquette expert and author of Modern Etiquette For A Better Life, gave us some insight on the dos and don'ts of wedding attire.
DON'T stray from the dress code.
If the couple has specified a specific dress code, you definitely want to support their request and stick to it.
For instance, if the invitation says black tie, protocol calls for men to wear tuxedos and women to opt for gowns, Gottsman said. A cocktail dress code typically means dark suits for men and pretty dresses, which can be cocktail or knee-length, for women, she said.
Formal, Gottsman said, is traditionally a long dress for women, but she noted "the reality is, you will see people in beautiful dresses that are cocktail length."
"I just say, if they're asking you specifically, that's what they want, so do as they request," she added.
But, as Senning said, you shouldn't think of formal as stuffy.
"You can enjoy it and have fun with it," he said. "Sometimes weddings are our best opportunities to do that."
Senning also noted that the look and feel of each wedding you attend will probably be different, but the basic fundamentals stay the same.
"You can always look to those fundamentals when you're thinking about attire," he said. "The thing I like to remind people is the focus of the wedding is the two people who are there to get married. So you really want to be thinking about what supports them in what they're doing."
DON'T wear white.
This one might seem like an obvious one, but unless you are specifically told to wear white (or ivory), don't do it. White and ivory are reserved for the bride, Gottsman said. (This goes for men and women.)
You can, however, wear black. For many men, a black suit is a wedding staple. And for women, so long as a black outfit doesn't look "shroud-like," Gottsman said, it's OK. "But it's a wedding so I say, when possible, steer clear from black," she added.
Senning noted that the tradition of not wearing black to a wedding "has been broken enough times now that there's no firm prohibition on it."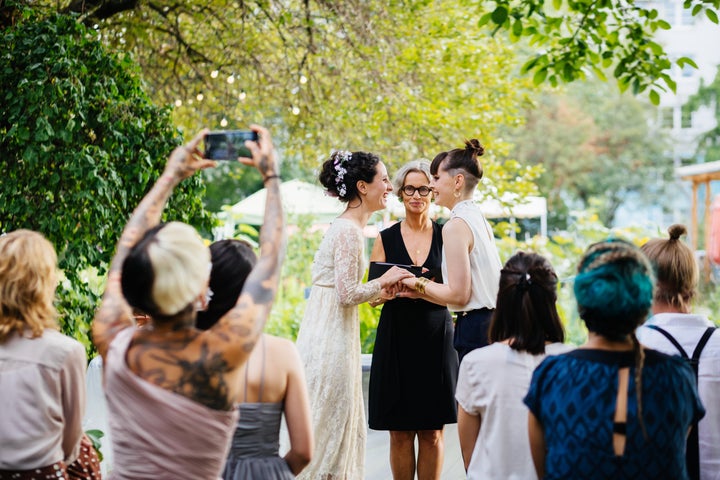 DON'T carry your phone around like an accessory.
Unplugged weddings are quite popular these days, with many couples asking their guests to keep phones tucked away during their nuptials. But regardless of whether you were asked to cease phone use or not, it's a good rule of thumb to avoid snapping photos or texting, especially during the ceremony. (Cell phones have ruined so many wedding photos!)
As Gottsman said, "A cell phone is not an acceptable accessory at a wedding."
Oh, and do everyone a favor and make sure your phone is on silent. The last thing you want is your phone ringing during the I dos.
DON'T try to steal the spotlight.
Senning outlined the following scenario: If a couple wants to stick to a rainbow theme, and requests their guests come dressed wearing bold colors, you should wear bold colors. If they request their guests stick to a black-and-white palette, don't wear a bright yellow dress.
"The golden rule," Senning said, "is that you want to keep the attention on the wedding couple. You don't want to distract from that, but you also want to look nice."
Gottsman also recommended avoiding clothes that are "so tight, so short, and so revealing that, number one, [makes you] the focus of attention, and number two, it's distracting."
"It's inappropriate for a wedding," she added.
You should also be careful not to wear any jewelry that might jingle and jangle during the ceremony portion of the wedding, as you don't want to be interrupting the vows with your bangles, Gottsman said.
As far as hats go, she and Senning agreed they can be worn, though you shouldn't necessarily pretend you're at the royal wedding, trying to outdo fellow guests.
"You can wear a hat as long as it's appropriate for the venue, and you have to keep in mind that you might be blocking the person's view behind you," Gottsman said. "It should be a subtle accent rather than a statement piece."
DON'T ignore the location.
"If you're on the beach you're not going to wear high heels or dressy shoes. If you're on a mountain, well, that's different," Gottsman said. "I think 'never' is a general statement, but certainly at [the type of] wedding we're most used to, you don't want to underdress. You always want to dress your best."
She also advised against wearing shorts and/or tank tops, unless, of course, you know for a fact the wedding is going to be super casual.
"Think about the spirit of the event, think about the people who are there and think about supporting them," Senning added. "If you spot and think about it in that context, you're probably going to make choices that make sense."
DON'T be afraid to ask for guidance.
Some couples will include a dress code specification on their invitations or websites, but others might not. In that case, you may need to do a little detective work to find out what's appropriate. One way to help you determine just how fancy a wedding might be is to look up the venue, Gottsman said, for an indication of how formal you should dress. An outdoor garden party typically won't be as fancy as a wedding in a five-star hotel ballroom, for example.
But if you're really not sure what to wear, you can always ask for a little clarification, Senning said.
"If you know the couple well, you can touch base with the couple," he said. "You don't want to add to their burdens or to-dos, but if it's an easy ask to make, you can always check."
You can also talk to other people you know who are attending, and get an idea of what they may be wearing to help you decide on your own outfit, he said.
Before You Go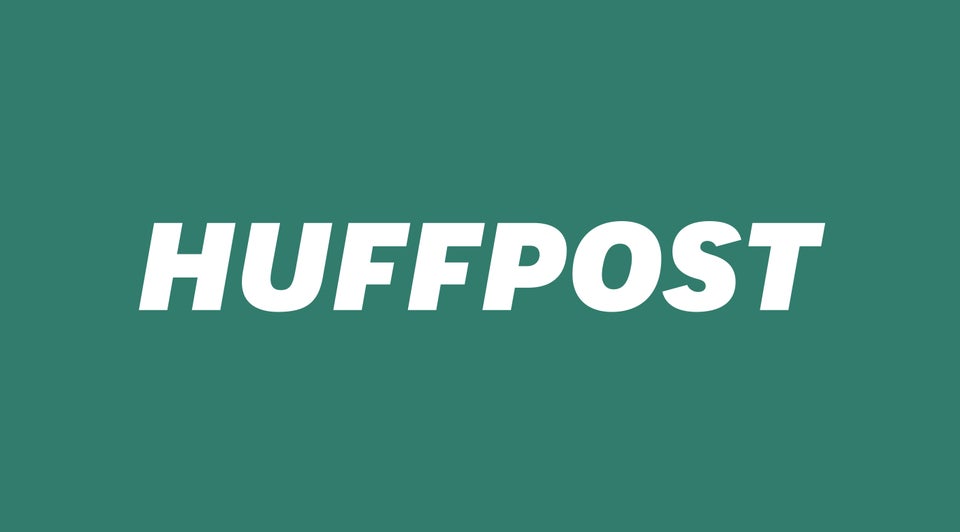 Instagram Accounts to Follow Ahead of the Royal Wedding