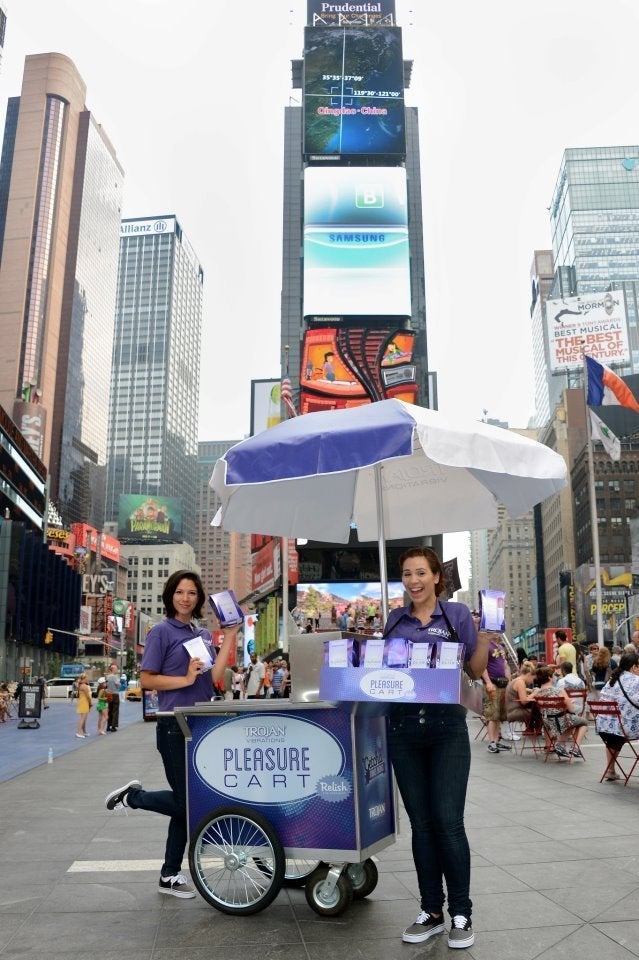 Wednesday saw hundreds of New Yorkers left frustrated when city authorities put the kibosh on a giveaway that aimed to deliver battery-operated pleasure devices to 10,000 lucky citizens. Unfortunately for newspaper columnists, the halt on free vibrators was nothing to do with prudish attempts to police sexual desire (Americans are free to buzz it up to their hearts' content – unless they live in Alabama where sex toys are illegal, presumably along with anything else fun), but was more to do with mundane concerns about whether or not the dildo distributors had the proper permit. Thankfully, the authorities have reassessed the situation and allowed the sex toy free-for-all to continue, but not without having annoyed a lot of women (and some men) who had taken unofficial office breaks to queue at a makeshift hot dog stand in order to get their hands on their very own plastic penis.
Of course, vibrators are old news now. Sex and the City made them OK, and since then there has been nothing risque about owning one. A few days ago I watched a documentary in which the team at Ann Summers gleefully announced a massive hike in their sex toy sales figures – something they attributed to the success of the Mills-and-Boon-with-fisting novel Fifty Shades of Grey. You can say what you want about the literary merit of the book, but it has succeeded in making female masturbation a talking point the world over. Great as it is, it wasn't something women really needed – friends of mine have been chatting openly about their favourite vibrators for years now
REAL LIFE. REAL NEWS. REAL VOICES.
Help us tell more of the stories that matter from voices that too often remain unheard.