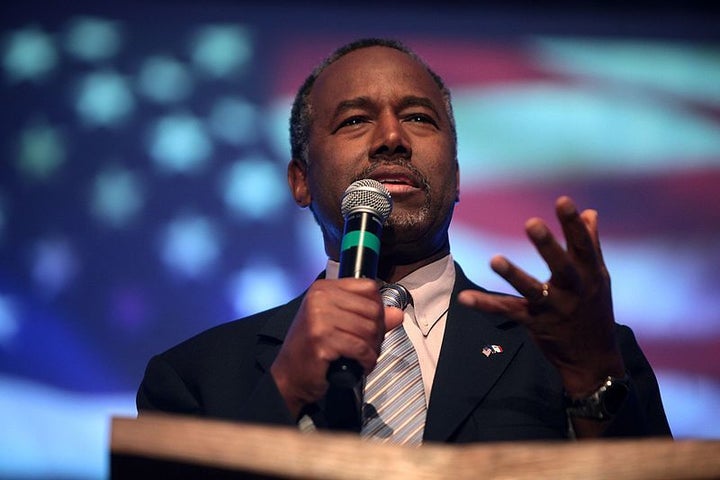 President-elect Donald Trump has officially selected Ben Carson to head up the Department of Housing and Urban Development. The move has left many people wondering what that means for the most vulnerable among us who struggle to pay for housing. That question is perhaps most pressing when it comes to the more than one million people who experience homelessness each year.
There are two paths the Trump administration can take. The first would be to follow in the footsteps of George W. Bush and Barack Obama. Both administrations made bold proclamations to end homelessness among specific groups by unrealistic dates. They tapped into excitement over the history-making possibility of eradicating a gut-wrenching social problem. But along the way, they focused less on how policies can more fully lift up human beings.
The better path would be to rediscover the soul of our policy. Rather than fight simply to end homelessness, we would fight for the human beings who experience homelessness. We would make a commitment that no person is ever worth giving up on. We would invest in innovative strategies based on better data and experimentation that have a chance at making transformative changes for people living on the margins.
This is not to say that the Bush and Obama administrations made things worse for homeless people. Over the past 16 years, federal resources for homeless assistance have grown, innovative service models have been scaled up, and data collection has improved. We have learned that most families who become homeless require only temporary assistance to get back on their feet, and that it is possible to house people who have been living on the streets for years.
At the same time, their success in actually reducing total homelessness is overstated. It is true that counts of homeless people have fallen by 15 percent since 2007, the first year national data are available. However, homeless counts are very difficult to conduct, and I have argued elsewhere that much of this decrease may not be real.
More importantly, the solutions increasingly being used are effective at keeping people housed, but they are not doing a better job at helping people address deeper issues. For example, the popular Housing First approach for chronically homeless individuals provides permanent housing and supportive services without attaching strings for remaining in the housing. While this approach helps people stay housed, it falls short in promoting recovery from underlying problems like mental illness and addiction. That makes it hard for people to successfully move on from expensive programs so that slots can be freed up for future people in need.
It's time to offer a new vision on homelessness policy that is focused on serving human beings instead of single-mindedly trying to solve a social problem. For the majority of individuals and families who fall into homelessness, that means providing short-term rental assistance that is sufficient to get them back on their feet. But for those with the deepest issues that are not being addressed elsewhere, that means moving beyond housing.
I have proposed prioritizing the most vulnerable homeless individuals for acceptance into housing programs, as is done today. But rather than insist that programs adhere to a particular approach, they should be forced to compete with one another on how well they are improving the lives of their clients. Programs that are more effective at lifting people up and helping them successfully move on can be funded to serve more people in the future. Ineffective programs should lose funding.
The new administration has an opportunity to do something new. Rather than get tangled up in political rhetoric around ending homelessness, it can put the focus squarely on lifting up our homeless brothers and sisters. The time has come to unleash innovation and efficient policies for the people who need them the most.
Popular in the Community