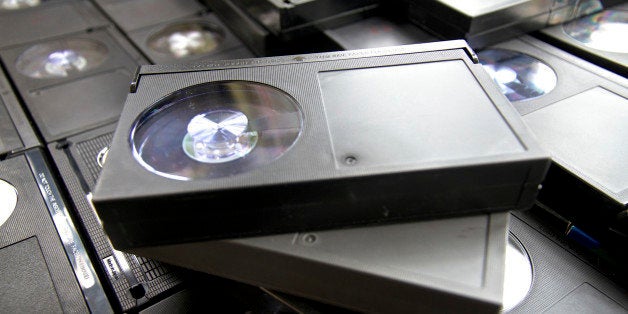 Content marketing is much more than just churning out articles. Creating branded content that optimizes audience engagement and ultimately converts viewers into customers also involves using the right format and channels. And the content can't just be okay; it must be spectacular.
If you've been doing a good job of writing traditional articles, try throwing in a few other types of content to see what truths the data and your analytics tell you. Here are four common formats to get your readers to convert!
Blog Posts
Blog posting is the classic form of brand content. It's still popular -- and effective. In fact, 45 percent of marketers believe blog posts are their most important type of content. This is because blogs are highly scannable and provide information quickly. Blog posts are also a great way to deliver research data and break a white paper or long article into bite-size chunks. In the end, this equals more client conversions. Major brands that are successful at blogging, such as Maybelline, are great at providing the right balance of aesthetics, helpful content, and social integration.
Do it right: The writing in your blog has to be great, and the value of the information has to be clear to readers. Create a schedule for posting blogs to your site. With each post, solve a problem for your readers and/or provide new insights.
Infographics
If you want your content to go viral, a well-crafted infographic is a good place to start. Research shows that infographics are three times more likely to be shared on social media sites than documents. That speaks to the power of visual content and the fact that readers value usable information and data that can be accessed quickly.
Do it right: Infographics are great for delivering all sorts of content, from data and statistics to inspirational ideas and new findings. If you don't know how to make a good infographic, hire a graphic designer or find someone to teach you the basics.
Videos
Video is taking content marketing by storm, as it already accounts for the majority of consumer Internet traffic. A great way to convert more customers is to reach more customers -- and video offers that possibility. Video is arguably one of the best types of brand content for conversions; a staggering 51.9 percent of marketing professionals believe video has the best ROI. Numbers like that can't be ignored.
Do it right: Most brand videos are around two- to three-minutes long. You have to get the script right, and making sure the video looks professional won't be cheap. However, with referral sources such as YouTube and Vimeo easily available, investing in video can lead to great exposure and many conversions.
Social Media Posts
Many forms of content, such as infographics, are particularly attractive because of their ability to be shared on social media. That alone highlights the potential that brands have to spread their message on Instagram, LinkedIn, Twitter, and other social media outlets. With more than 1 billion folks on Facebook, the opportunity to grow your brand on social media is absolutely clear. And that's why social media posts are one of the most common and successful content distribution channels.
Do it right: Post and re-post, and experiment with different forms of shareable content. Change your headline for different audiences, and utilize data and analytics to gain insight into what your followers like, want, and need.
Infusing a mixture of these four types of brand content into your marketing plan can certainly help you to engage your audience more effectively and grow your business. It's important to remember that content is always changing, though. What works today may fail tomorrow -- and what works for one site may not work for another. To ensure long-term growth, make sure that your content is sustainable.
REAL LIFE. REAL NEWS. REAL VOICES.
Help us tell more of the stories that matter from voices that too often remain unheard.