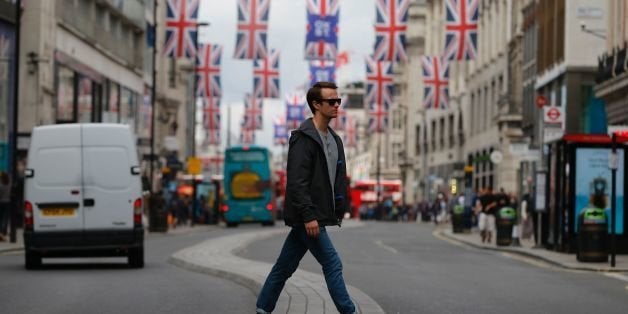 President of the European Parliament, Martin Schulz, uttered the confusing statement, that if the European Union had to meet its own criteria for entry into the EU, it would be denied due to a lack of necessary "democratic substance." If we consider the emotional state of many Brits in relation to "Brussels," we can imagine that this is at the core of a major problem. ​ The frustration often centers on the fact that Brussels governs over people's heads, that many decision making processes are too opaque, and that the decision makers are too aloof. Such frustrations have resulted in the desire of many to exit this kind of Europe.
This interpretation is not too far-fetched. For sure, Martin Schulz -- who has 35 personal staffers -- can eloquently testify to the aloofness apparent in Brussels. The fact that this Europe has become increasingly complacent, sluggish and less humble is something that even Europe's closest friends wouldn't deny. Against this backdrop, we now have the possibility to use the UK's decision to contemplate what kind of Europe we want. As painful as the Brexit decision may be: It has been made. We now have to come up with the right conclusions in order to reach our goal of strengthening the European Idea.
The EU needs to become more transparent and more parliamentary In this context, the right conclusion would be that the EU has to become more light-footed, more transparent and, yes: more parliamentary. On the one hand, this means that the principle of unanimity that is demanded for some decisions needs to be critically scrutinized. On the other hand, it is conceivable that the EU Parliament will attain the right of initiative to be able to bring forth several legislative proposals.
It is imperative for the acceptance of the European institutions that decision making processes become more comprehensible. More specifically, this could mean: Why has "Brussels" decided to define the permitted curvature of cucumbers or the highest wattage allowed for vacuum cleaners? So far, there has been no direct obligation to justify either.
That way, EU citizens could show the persons responsible during the next election, if their arguments for such decisions prove to be valid.
We must avoid the domino effect The UK's EU referendum clearly demonstrates that the European Union is in dire need of an inner reform if it wants to avoid a domino effect.
And we should questions our actions as well: Germany and Berlin need to understand that a leading role isn't defined by relentless, martial demeanor, but by campaigning and persuasion, which may at times require smart restraint. If other European countries are able to earn political power through stoking resentment against Germany, it is clear that Merkel & Co have already made several mistakes.
Instead of attempting to broaden Europe, the goal today needs to be to deepen it. Now, Brexit has given us the chance to contemplate this.
This post first appeared on HuffPost Germany. It has been translated into English and edited for clarity.
Calling all HuffPost superfans!
Sign up for membership to become a founding member and help shape HuffPost's next chapter