Adele disclosed exactly what she was saying in a viral clip that showed her animatedly saying ― something ― while waiting for Rihanna to take the stage at the Super Bowl halftime show on Sunday.
People tried to guess what the singer had been saying in the video, which showed the sunglasses-clad pop icon waving a hand and gesturing.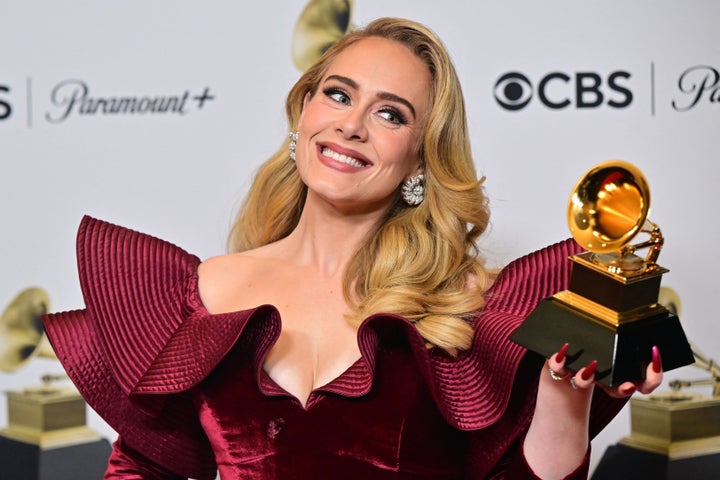 At least one person was impressively close to guessing what Adele was saying. A Twitter user who described herself as "SO good at lip reading" had written, "Miss Adele said 'she'll have some weed and be like *mmmmmh*. She'll be fab, she'll be fab.'"
Adele, who previously said she would be attending the Super Bowl "just for Rihanna," had another sports-based viral moment last year when she was seen apparently ignoring a TV camera at an NBA game.
"It's hard work being a constant meme," she told fans this week.
Popular in the Community