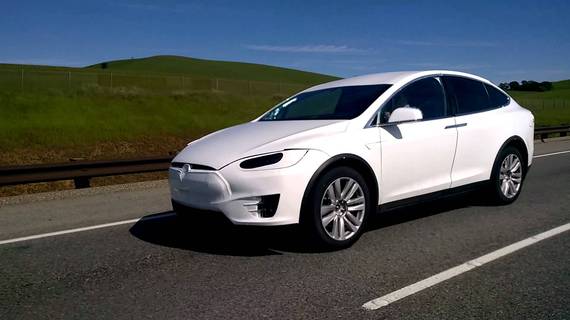 This October, Tesla Motors unveiled its highly anticipated Model X SUV. A sleek, supercharged sports car that features falcon-wing doors and "bioweapon defense mode," the Model X is completely battery-powered and has zero emissions. With its 6-figure price tag, the Model X isn't your hippie uncle's car -- it's the ultimate status symbol of Silicon Valley's elite.
That an electric car totally free of carbon emissions is now the hottest purchase for the well-heeled is a pretty big deal. And it's just the latest sign that ethical consumption -- the idea that consumers can positively affect human rights and the environment with more informed purchasing decisions -- is now a permanent part of today's marketplace.
According to a 25-year study by Young & Rubicam's BrandAsset Valuator, 66 percent of consumers prefer to purchase products from companies that align with their values. This is the largest shift in consumer behavior recorded by the group in the last quarter century. Even the authors of The Myth of the Ethical Consumer, offer that with increased access to information the market will move towards the alignment of values and purchasing decisions. Five years later it is clear that the conscious consumption movement is picking up steam.
Of course, the buzz around Tesla's hip new release is just one example of the hunger for products that are more sustainable -- and it's not just among the super-elite. Consumers of all income brackets have more awareness than ever of the ethical implications of what we eat, drink, wear, and put in our homes.
As a startup founder and social entrepreneur, it is this shift in consumer behavior that excites me -- and it's what motivated me to leave the field of humanitarian response to start deliberateLIFE. After years of advocating for policy change and foreign assistance for people in crisis, I knew there was an untapped resource that could change the game forever: consumer spending.
However, the market is lagging in its response to this consumer demand. Consumers are expecting sustainability, transparency, and curation -- and, frankly, they want things to look good. (Thanks, Steve Jobs!)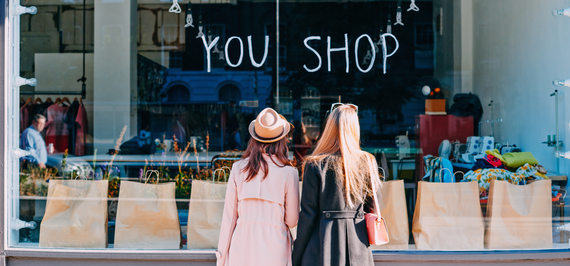 There are companies making strides in particular sectors, like fashion retailers Zady and Apolis Global, and the eco baby retailer The Honest Company, but for those looking to fully match their spending with their values, there is no one-stop-shop. We must do more to marry curation and convenience if we want to see the long-term positive changes that can come from mass conscious consumption.
I started deliberateLIFE to address this gap in the market. I believe our individual choices can change things. At deliberateLIFE, we believe there should be a platform that guides shoppers to the products that are good for people and planet, and we're setting out to build it.
My approach to these exciting shifts in consumer awareness of ethical spending is informed by the time I spent working with nonprofits like Oxfam and Human Rights Watch. I know firsthand the deep impact our dollars can have on lives across the globe.
We have an opportunity to end slavery, slow climate change, foster transparency and create better jobs for people around the world. And I believe we can do it without quitting our day jobs. It's an exciting thought -- and a great time to be part of this movement.
Whether you are in a position to purchase a Tesla or not, there is still quite a lot we can each do. I hope you'll join us.
REAL LIFE. REAL NEWS. REAL VOICES.
Help us tell more of the stories that matter from voices that too often remain unheard.