As an undergraduate student in the University of Southern California's Music Industry program, one of the many objectives we try to accomplish is determining the new ways to make money in a turbulent and ever-evolving music industry. With society's gradual shift from CDs to MP3s, from actually purchasing music to pirating it, and from pay-per-download distribution to music subscription services, the major labels are scrambling to try to stay ahead of the curve. As a student, I'm fascinated by Beyoncé. Please don't take this lightly: what Beyoncé did last week changed everything.
In case you had not already noticed, Beyoncé released a surprise album, Beyoncé, at midnight on December 13, 2013. No one knew it was coming, and the album has been met with critical acclaim.
It simultaneously confirmed concerns of how the music industry allocates funding to projects and further raised doubt specifically into the utility of the way that labels pump millions into album marketing campaigns. While Interscope approved millions of dollars for Lady Gaga's Artpop only to find projected losses estimated at $25 million and sales at just 258,000 copies in its first week, Columbia spent nothing to see over 800,000 digital copies sold in just 3 days. What does that say?
The nature of distribution of this album is also fascinating. Beyoncé was released exclusively on iTunes until December 20th (at which point physical copies were available in stores) and was sold only as a complete album. That being said, there were no singles released prior to the album and therefore, no audio marketing to anticipate the album release. No banners on city busses, no TV promo performances. Sales of Beyoncé broke the iTunes Store record for the fastest-selling album ever on iTunes and went to #1 in 104 countries.
One of most impressive facts of the surprise release of Beyoncé is how, truly, no one was expecting it. With 14 tracks and 17 videos, her team keeping this album a complete secret is unheard-of. While regularly-marketed albums often leak a couple weeks before their release dates, it's an absolute wonder that not only did Beyoncé's album not leak, but its sheer existence also remained under lock-and-key.
It takes an artist of incredible clout like Beyoncé to pull-off a feat like this. Oh, how I wish I could have been a fly on the wall in her marketing pitch to Columbia records. Rolling Stone's Rob Sheffield sums-up Beyoncé pretty accurately with,
"The whole project is a celebration of the Beyoncé Philosophy, which basically boils down to the fact that Beyoncé can do anything the hell she wants to."
This approach to an album release was an incredible example of high-risk-high-reward.
Only two scenarios could have occurred: anticipation for the album would have been non-existent, and sales would have been poor as a result of that, rendering the thousands of dollars that Columbia invested into this venture a lost cause, OR the current reality, where preaching to the choir that could already be depended-upon to buy the album was avoided, and redundant marketing never happened. In short, either album sales would be terrible, or they would be blindingly impressive, effectively shattering everything we once knew about marketing strategies in the music industry. Obviously, the latter became reality.
But what does this mean for retailers? Stores like Target, Walmart, and Best Buy feel jaded, having not been the limited-time exclusive distributor for this album. Some to the extent that they simply will not sell the physical album in-store. iTunes is laughing its way to the bank with all its distribution royalties, while Beyoncé is thanking her lucky stars that her master plan worked. And what's more, buyers were originally forced to purchase the album in full; iTunes wasn't permitting individual song purchases. If you visit the iTunes Store today, the option to purchase individual tracks has been restored, and over 23,000 reviews have been left by iTunes users, with the average rating at 4.5 stars out of 5.
Buzzfeed posted an article with graphics of world maps in a time-lapse that reflected the moment Beyoncé was released and the Twitter mentions for the album. Beginning at Beyoncé's drop at 9pm EST, 12am PST, 5am GMT, etc., Twitter users mentioned Beyoncé 1.2 million times for the next 12 hours.
Needless to say, the way that Beyoncé was released was unorthodox. She and her team took a monumental risk in how this album was marketed (specifically, in that it wasn't), and it has absolutely paid off. With literally no marketing fees to recoup with record sale royalties, other labels are likely considering a similar strategy for album releases for their own top-tier artists. And in an industry where being ahead of the curve is imperative for staying in business, this is not at all the end of impressively creative marketing strategies. There is surely more to come.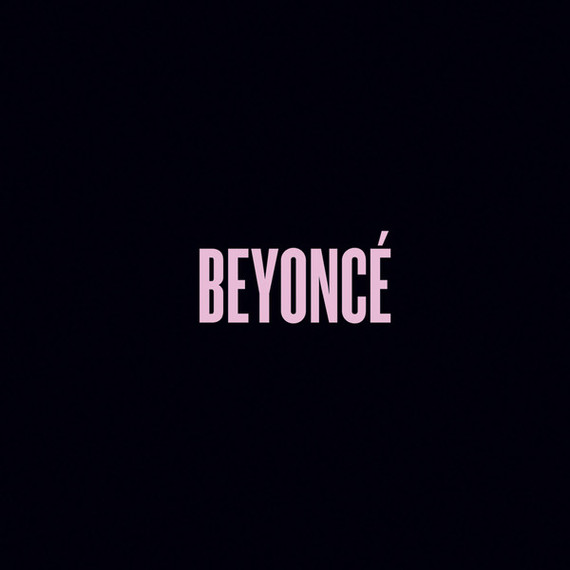 Related
Popular in the Community