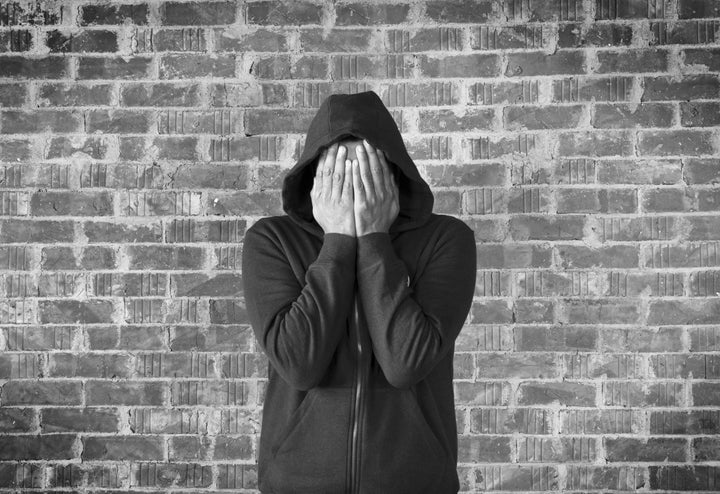 With the prominent political journalist Mark Halperin now joining the ranks of men accused of sexual assault and harassment―in his case, five women anonymously told CNN on Thursday that they were harassed or assaulted, and others since have identified themselves―the remark that Donald Trump made on his infamous Access Hollywood tape seems to be the rationale for just about every other well-known man who's been exposed in recent weeks: "When you're a star, they let you do it. You can do anything."
Marina Fang noted here on HuffPost that Harvey Weinstein made similar statements caught on tape during a police sting, telling an Italian model, as he's attempting to grope her again, "I'm a famous guy." When we look at the men recently accused of sexual harassment or assault―from Leon Wieseltier, the former New Republic editor, to film director James Toback―they are "stars" in the worlds in which they inhabit. Certainly Halperin, former political director at ABC News, co-author of the bestseller "Game Change" and most recently, a political analyst for NBC News and MSNBC, is a star among TV pundits.
These stories have a similarity to those of male-on-male sexual harassment perpetrated by powerful gay and bisexual men on closeted men who work for them. It reveals how much closeted queer men in the workplace have in common with many of the women in the current incidents, many of whom, including most of Halperin's accusers, have only spoken to journalists anonymously, fearful of going public.
Powerful men who engage in sexual harassment and assualt threaten their victims, explicitly or implicitly, with career ruin if they go public. And they also use their power to attempt to both impress and intimidate those they target. It's a cycle that has played out, sadly, over and over again for many years.
In my 1993 book, Queer in America, I reported on a story of sexual harassment by an unnamed, prominent U.S. "legislator" in Washington, himself a closeted gay or bisexual man who was married to a woman and had a family. The legislator preyed upon closeted gay men looking to work in politics on Capitol Hill, young and attractive men whom he sought out and hired among his staff. (According to the Washington Post, this is similar to Halperin's actions as ABC News political director, hiring mostly young, attractive women to fill lower-level reporting positions.)
Three former staffers spoke with me on condition of anonymity. One of them― whose story was most detailed, and thus most valuable in showing the harmful effects of the closet―would only speak if the legislator himself was not named. He was fearful of the ramifications to him and his family back in his and the legislator's home state, because the legislator would know he'd spoken. (Friends of each of the men said they'd been told about the incidents at the time.)
"Keith" was in his late-20s and looked up to the legislator as a politician―he revered him from the time he was a teenager, active in politics and volunteering on the legislator's campaigns―and so he couldn't quite believe what was happening and didn't know how to respond. He actually engaged in sex with the legislator when he made advances―allowing the man to perform oral sex on him several times―fearful of losing his job and also thrown into a state of disarray, having such reverence for the legislator and not knowing what action to take in the moment.
Each time he tried in his own way to stop it, or to end it quickly, and vowed it wouldn't happen again. Complicating matters greatly was the fact that he'd never had sex with a man before, and hadn't even come to terms with being gay ―denied it to himself for years, consumed by homophobia―so a mix of powerful physical and emotional impulses clouded his judgement. The legislator had invited him to his home, and gave him a few drinks. Keith was confused, shocked and terrified. He also became overwhelmed with guilt, blaming himself.
And he was exactly the type of young man the legislator targeted. Only after a few times did Keith have the nerve to say no to the advances, and, eventually, quit his job.
But first he had to begin to accept himself as gay, accepting who he was, and not feeling shameful about it. Keith realized that his own shame had him frozen in that situation, unable to move―and the legislator knew that. Homophobia is a powerful weapon of a male-on-male abuser―himself often consumed by internalized homophobia―and it makes the closet itself ripe for sexual abuse and assault.
I also had interviewed closeted gay men in Hollywood at that time who'd been sexually harassed by the now-deceased, powerful producer and former talk show host Merv Griffin, who, like Harvey Weinstein, was protected by the those in the Hollywood industry against such charges and even against revelations that he was gay, even after his death in 2007.
Griffin had also been the subject of a sexual harassment lawsuit at the time I had been interviewing men, when former Dance Fever host Deney Terrio filed an $11 million lawsuit against Griffin in 1991, claiming that Griffin made ongoing sexual advances against him "often speaking of the financial gains that [Terrio] would enjoy." (Griffin denied the charges and, with a battery of high-powered Hollywood lawyers, was successful at eventually getting the case thrown out of federal court in Los Angeles.)
And I'd interviewed several men in the New York media world who were sexually harassed by the late multimillionaire and publisher of Forbes magazine, Malcolm Forbes. Like the other powerful men, Forbes preyed upon closeted men he hired, and often harassed them in his office after calling them into a meeting.
Forbes, like the others, also knew the men wouldn't dare ever say anything because they'd be afraid of being outed and also knew that no one would believe them. Shame is what binds all of these cases, among gay men, and among women. There's a fear of being blamed, of not being believed and of never getting work again.
What we see happening now is that women are feeling more empowered to speak up after seeing others do so with the #MeToo campaign. But still, many are staying anonymous, understandably fearing repercussions.
There's been so much said about what should be done about the abusers and would-be abusers, whether it's sensitivity-training and sexual harassment workshops from an early age, or ramifications and punishment after revelations are proven true, or both.
But too little has been focused on the victims, on destigmatization and equality. What we can learn from closeted gay and bisexual men who've been abused is that ending the stigma surrounding sex itself and gaining equal treatment, in the workplace and under the law, goes a long way toward ending shame.
Ending shame empowers victims to believe they can leave a bad situation and speak up, and that disempower the abusers.
Popular in the Community