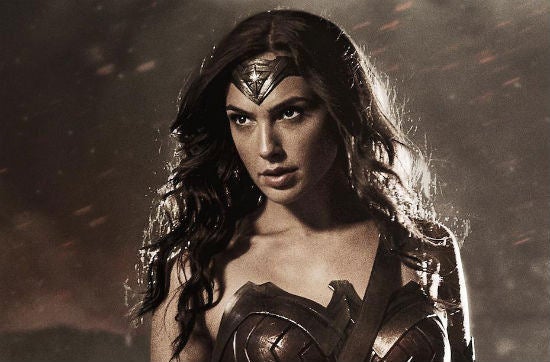 I was very excited to watch Wonder Woman — a film starring a woman, directed and produced by women, that received raving reviews. And while I enjoyed the film, what I came away with was certain life lessons for all of us.
Preparation Versus Protection
Wonder Woman's mother Hippolyta did not want Diana (Wonder Woman) to train in the ways of combat with the other Amazons. Hippolyta feared that the combat training would lead to Diana getting hurt, or to Ares, the God of War, finding her. Many times those who care about us protect us from the world and its harsh realities.Diana's aunt Antiope, however, was able to see that Diana had a mission to fulfill, and she needed to be ready to take on her nemesis, Ares.
The ones who really know what is good for us will train us to take on the world rather than protect us from it. What sets a successful person apart from an unsuccessful person is opportunity and mentorship. Self-learning is great, but in the real world, you need to know how to play the game from someone who has played it well. Another important thing to note here is that Diana herself was open to training, and went to great lengths to be trained. To succeed you need to be ready and willing to be trained and you need a good teacher.
Belief in Self: I am the Wo/man Who Can
Wonder Woman grew up on Paradise Island, surrounded by strong and self reliant women (the Amazons). She was not exposed to stereotypes of gender roles such as how a woman is supposed to dress, behave and speak. Her strength was that she did not feel limited by society's pre-conditioning. Stereotyping is something that we need to actively combat and unlearn on a daily basis. She questioned the typical women's outfits of the time that restricted her movement and required her to take dainty steps. "How can a woman possibly fight in this?" she asked. She also spoke her mind to a roomful of men leading the war effort even though she was shunted out the first time for being a woman.
Know Your Strength
In the movie, Diana's core strength was hidden from her in a bid to protect her. Her nemesis had to point out her true strength and identity to her. In real life, we cannot expect our competitors to tell us what our strengths are. Once we know our strength, we need to hone it. To expect to understand your strength and then galvanize it in a split second is unrealistic. However, we also need to keep in mind that the classroom is far different from real life, and you cannot prepare for every situation you will encounter. Perhaps it was Wonder Woman's training that lead her to match up to Ares. I cannot help but think that had she known about her core strength and worked on it in advance, she would not have been blindsided.
The Power of a Supportive Community
Wonder Woman was surrounded by a supportive and loving community when she lived with the Amazons. Diana's aunt Antiope had a great belief in Diana's capabilities. Similarly, when Diana ventured out into the world, her partner in crime, Steve, was supportive of her and believed in her abilities. Steve was secure enough to allow her to shine. Toward the end of the film Steve says, "I can save today and you can save the world." It is this selfless love and sacrifice that finally gave Diana the resolution to gather all her divine power.
She ends with a quote, which is good for us to keep in mind in these times of turmoi:, "It's what you believe, and I believe in love. It's only love that can truly save the world."
Suzanna is an HR professional with experience in diversified businesses. She is an Accredited Belbin Team Roles consultant and facilitator for Belbin workshops. She is also the Mumbai Chapter President of Ellevate Network.
Ellevate Network is a global women's network: the essential resource for professional women who create, inspire and lead. Together, we #InvestInWomen.
Support HuffPost
The Stakes Have Never Been Higher
Related
Popular in the Community