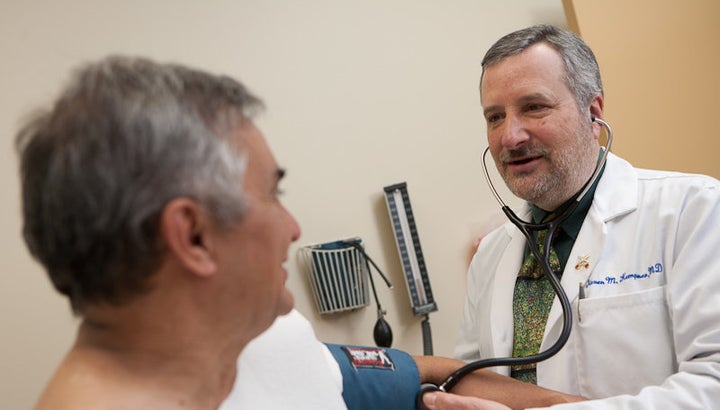 As we pause to take a breath after Congress failed to approve an alternative to the Affordable Care Act, it's a good time to reconsider what we really want to pay for in health care.
U.S. health care is the most expensive in the world, and we don't get our bang for the buck. The U.S. ranked dead last in a 2014 study by the Commonwealth Fund that compared health system performance in the U.S., Australia, Canada, France, Germany, the Netherlands, New Zealand, Norway, Sweden, Switzerland and the U.K.  Health care accounted for 17.8 percent of the U.S. GDP in 2015. Many experts agree that at least one-fourth of our spending on health care in the U.S. is "wasted," meaning it adds no value for patients.
A major contributor to such poor performance is the fact that our payment systems aren't designed to incent or reward what we really want from health care. We want high quality care from compassionate providers with technical expertise.  We want care that honors the values and preferences of each individual and is convenient, affordable and cost efficient. We also want care based on the best available evidence and we need all the providers for any given patient to know what the others are doing.
Our payment systems aren't designed to incent or reward what we really want from health care.
Most of the payment models used by commercial insurers and state and federal government don't pay providers based on whether or not they deliver this type of value. Instead, they simply pay for units of service such as office visits, tests, procedures and hospital admissions.  Happily, this is starting to change. Physicians, health care executives and policy experts are increasingly focused on pursuit of the Triple Aim of better health and better care at a lower cost. The Triple Aim was formulated by Don Berwick, Tom Nolan and John Whittington at the Institute for Healthcare Improvement in 2008, and is now embraced worldwide as a framework for improving the performance of health care systems.
Several programs created by the Affordable Care Act are also driving achievement of the Triple Aim. One such program, the Medicare Shared Savings Program, offers groups of Medicare providers the opportunity to earn a new type of payment if high quality care is provided, patients report positively on their experiences and total cost of care is less than expected.
Coastal Medical, the physician group in Rhode Island where I serve as chief executive, saved $24 million on the total cost of care for 11,000 Medicare beneficiaries from 2012-2015, while earning high marks for quality and patient experience of care. Based on those results, Coastal received $11.6 million in payments from the federal government as its share of those savings. Much of the savings came from keeping people with chronic illness at home rather than in hospitals or nursing homes.  
This was accomplished by offering new services such as urgent primary care visits in the evening and on weekends, team-based care for patients with chronic illnesses like diabetes and heart failure, coordination of care with specialists and hospitals and special attention and services for the sickest five percent of patients. Under a fee for service model, there would have been no source of funding to cover the additional cost of these valuable services to patients.
In the conversation about health care between policy makers, the press and the public, a common frame of reference is needed as we struggle to decide what we really want to pay for. The Triple Aim ― better health and better care at a lower cost ― provides a useful measuring stick for value.  
Concerns about the security of affordable coverage and the future of the Affordable Care Act have recently pushed discussions about transforming care and changing what we pay for to the background. Fortunately, the new models of care being tested and the policies enabling them aren't likely to go away. These issues belong in the public conversation and they offer hope that the politics of health care may yet give way to shared learning about what works and a system that truly benefits all.
Calling all HuffPost superfans!
Sign up for membership to become a founding member and help shape HuffPost's next chapter
BEFORE YOU GO