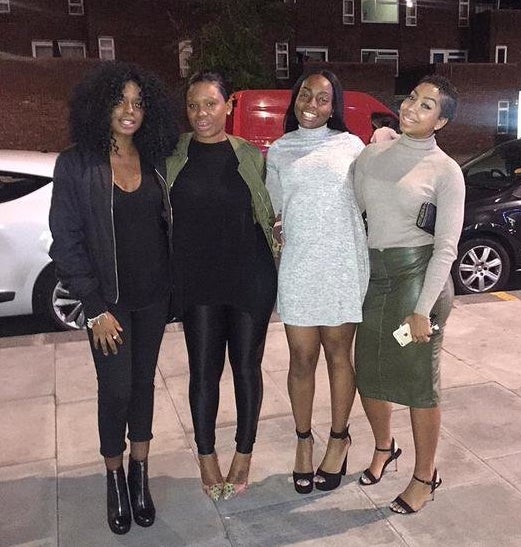 Men and women across the United Kingdom are speaking out about a popular upscale London nightclub that allegedly denied entry to a group of four black women on Saturday night for being "too dark" and "overweight."
Zalika Miller, 26, told The Huffington Post that a promoter for the club invited her friend Lin Mei, 29, to DSTRKT -- a West End night club frequented by high-profile celebrities -- for a party Saturday night. In a statement Miller provided to HuffPost on behalf of the group, Mei said that she told the promoter that she wanted to bring three friends. Mei, who is biracial, said he asked what her friends looked like.
"He made reference to black girls, being harder to gain entry," Mei said. So she sent photos of her friends to the promoters.
"He said, you know, if you're going to bring dark skin girls, they need to be extra hot so Lin basically sent in the pictures to say, look, my friends are hot, they're pretty," Miller said. "He saw the pictures so I guess he basically gave his approval to say 'yea come down.'"
Miller and Mei, who said they had been the club on prior occasions, arrived early that evening along with their friends Tasha Campbell, 28, and Reshia McFarlame-Tapping, 27. Mei said they arrived on the earlier side, around 10 p.m., to ensure they would be able to get in. Instead, they were denied entry.
They allege that security told them that the table for the promoter they were in contact with was at capacity, though Mei said it was her understanding that he hadn't arrived yet. They claim they raised the issue to the promoter when they noticed other women enter after they were denied, who told them that club staff at the entry were lying. Mei said in the statement:
"[He] then called me and stated Ugo Allessio [the manager, according to Mei] needs to see all girls so line up across the road against the wall so he can see what sort of girls they are and what they looked like. When I told the girls they were disgusted."
Mei said after the promoter spoke with the door person to try to get them in, he told her they were denied entry because her friends were "too dark" and "overweight:"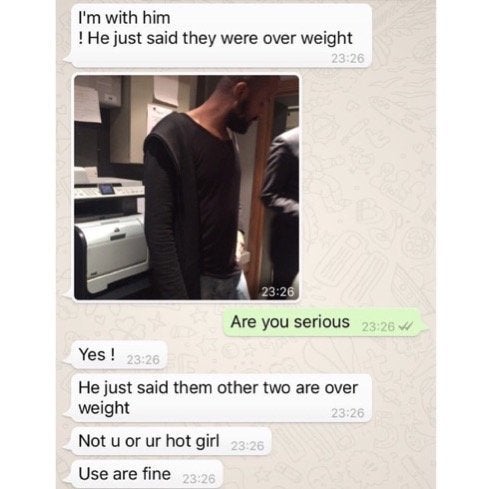 "I was embarrassed as maybe being a mixed race female, I have never experienced this," Mei said.
The promoter involved could not be reached for comment, and the exact circumstances of the incident remain unclear. DSTRKT management rejected the allegations as false, telling HuffPost that people will always be denied entry if the club is at maximum capacity.
"At no stage did any of the DSTRKT staff [say] to the women they were not to be allowed in on any of the basis of their skin colour or size," a representative said in a press statement. "Comments made by external promoters to the women had nothing to do with DSTRKT and are not deemed acceptable."
The club's representative said they conducted an "immediate internal investigation" into the alleged discrimination.
"DSTRKT has never operated any sexual or racial, discriminatory door policy," the representative said. "The night in question of Saturday 26th September was a very busy night and the women who have made the complaint against the venue arrived without having made any prior reservation. All our tables were booked and we had a full general admission guest list and on that basis alone they were not granted entry. Only people who had booked in advance were allowed entry."
In a statement to HuffPost, the club's representative said that the fact that Mei and Miller had been in the club before means they were only turned away from DSTRKT on this particularly Saturday because it was a busy night. Miller told HuffPost that Campbell, another member of their group, had been to the club in the past as well, but DSTRKT is discriminatory about which black women they let enter on a regular basis.
"We've never said that we haven't been there," Miller told HuffPost. "That wasn't the issue, but on that particular night, they did turn us away because the other two girls were overweight and too dark. We've never said DSTRKT don't let in black girls, we just always said there's a quota that they have where they'll fill the club up with 10 percent of black girls and maybe less and the rest will get turned away from the door. And that's our problem. "
Though the evening's events may be disputed, among those responding to Miller and Mei's account of the incident on social media are many who agree that this club has a problem with discrimination.
Twitter users using the hashtag #DoILookDSTRKT to recount their negative experiences with the club and shine light on the discriminatory prerequisites for entry:
Miller organized a protest in front of DSTRKT on Tuesday night, and published an Instagram post that told women to come "dress[ed] to kill." Dozens of people across London stood in solidarity with Miller and her friends as they held signs that read "black is beautiful," "too dark?" and "too fat?" Brooke Norton, a white DSTRKT promoter, claims DSTRKT uses discriminatory practices at its door, saying her black friends have had to pay to enter when white women didn't.
Miller told HuffPost that they wanted to bring attention to their story to show that discrimination shouldn't be ignored.
"It's unacceptable to judge someone on the way they look, especially things they can't change about themselves," she said. "This has been happening for years, it's just this time we had the proof. We want something to be put in place where establishments can't continue to do this. The support has been overwhelming and that just goes to show how pressing this issue is."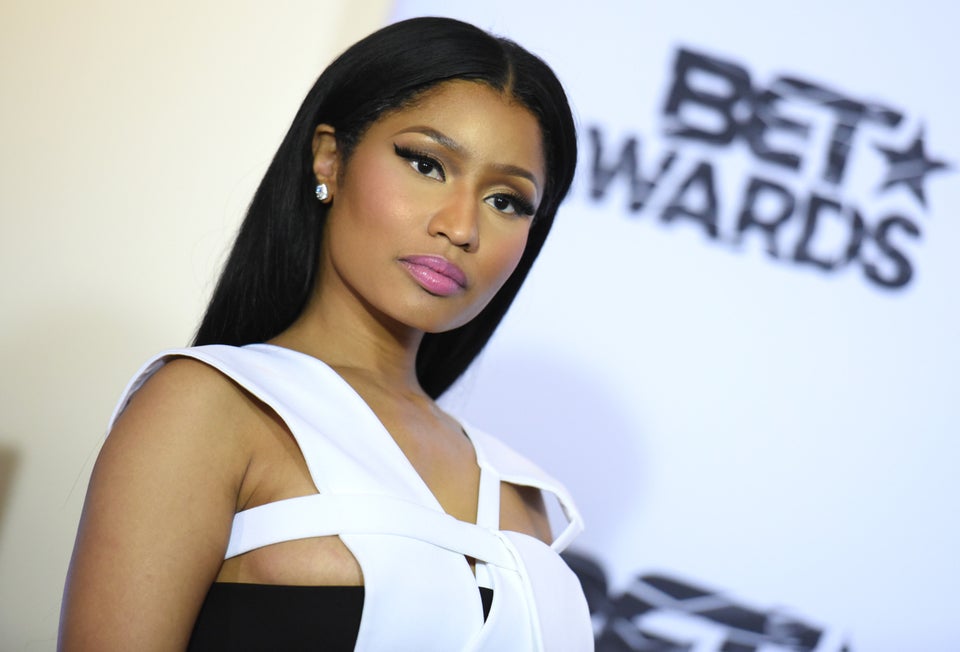 Hip-Hop's Most Iconic Female Rappers
Popular in the Community