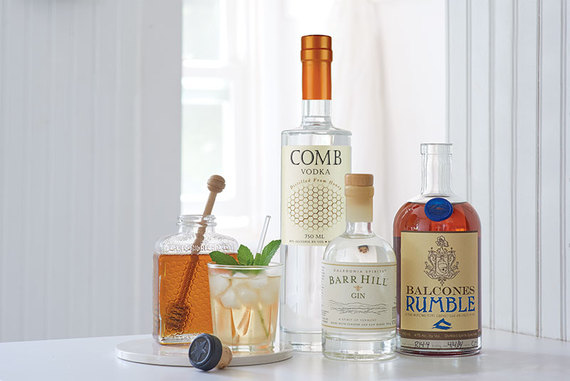 Alcohol, at its most basic, can be characterized as the alchemy between yeast and sugar--an ingredient honey delivers in droves.
Yet, while honey-derived wine, or mead, dates back millennia, hard stuff with a hive mentality has yet to earn a name. Not that a small matter like nomenclature could deter today's creative distillers.
Comb Vodka ($35) redefines the "colorless, odorless, flavorless" category with a lovely citrus aroma and subtle honey finish; consider it an instant upgrade for your next Vodka Collins. Todd Hardie, the beekeeper behind Caledonia Spirits, relies on raw honey for his company's slightly sweet Barr Hill Gin ($40),the perfect complement to the bitter Campari in a Negroni. Fermented honey and figs figure prominently in the rum-reminiscent Balcones Rumble ($50), an aged, 94-proof brown liquor that makes a great base for Old Fashioneds. Just keep in mind that honey and, thus, these spirits, varies slightly depending on when it's bottled. The constant? Surprisingly fresh seasonal flavor.